Thiago Santos is one of the top Brazilians in the UFC and has a great MMA record over the years
Thiago 'Marreta' Santos is one of the top stars in the UFC and is ranked as the #1 Light Heavyweight in the promotion.
The Brazilian holds a few records in the Middleweight division but moved up to the Light Heavyweight one a couple of years back.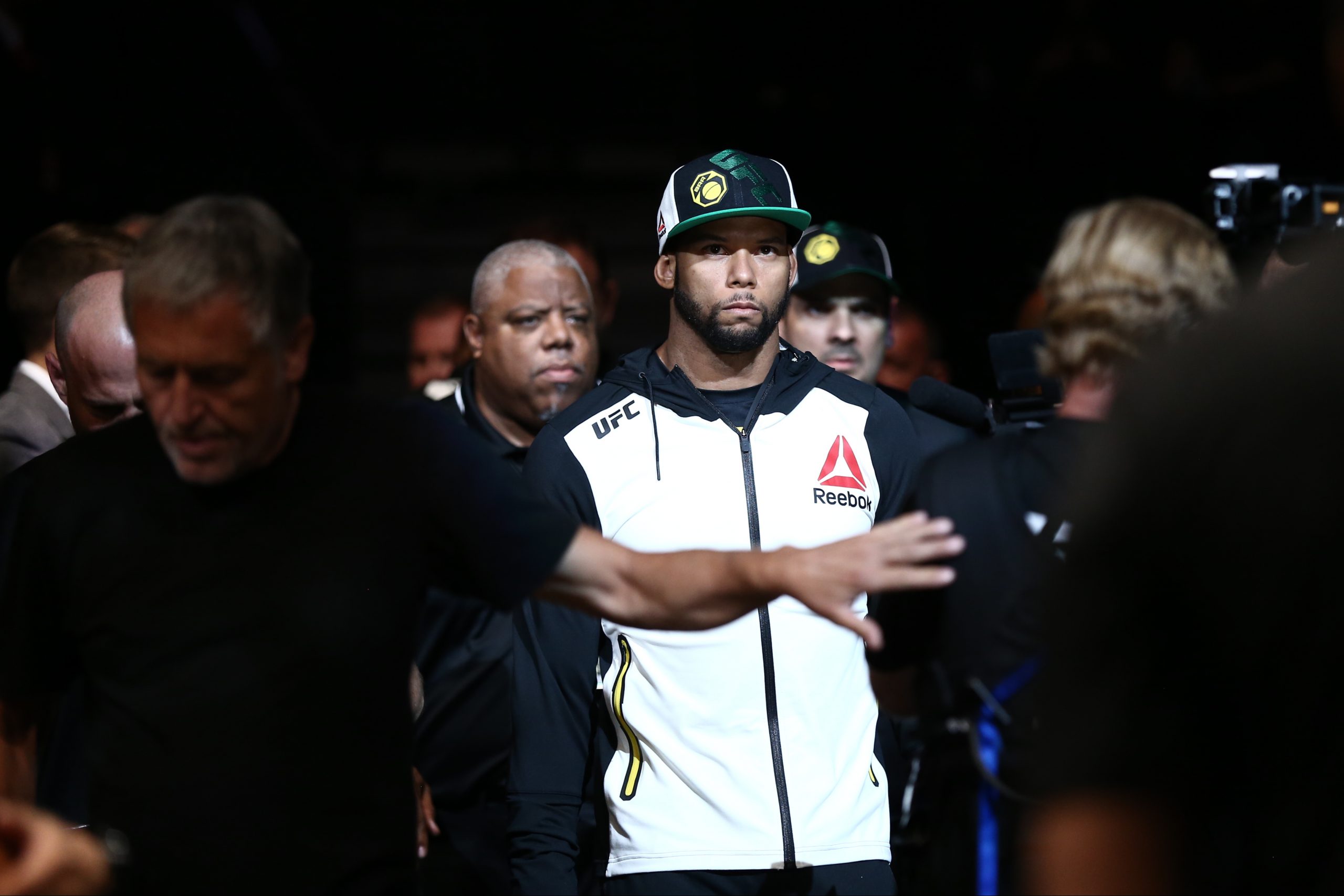 Santos had a tough upbringing as he wasn't born in the most affluent of families. However, he worked hard to make his MMA dream come true and made his debut in 2010. The Brazilian trained in capoeira for eight years and was also in the Brazilian army before his MMA career kicked off.
MMA record
Thiago Santos currently has an MMA record of 21 wins and eight losses. Santos started off his MMA career in fine fashion but winning his first seven fights. His first loss came against Vicente Luque at Spartan MMA 2012.
Santos was part of The Ultimate Fighter Brazil 2 and despite not winning the show, he was handed a UFC contract.
His UFC debut didn't go according to plan as he lost to Cezar Ferreira. Santos picked up some big wins during his time in the Middleweight division but had losses too.
Kevin Holland, Anthony Smith, Jack Hermansson and Nate Marquardt are some of the names he beat in this division.
However, he moved to the Light Heavyweight division and won his first three fights. That gave him a title shot against Jon Jones but Santos lost that fight thanks to a split decision at UFC 239.
Next fight
Thiago Santos had a tough test ahead of him in his next fight as he took on fellow Brazilian Glover Teixeira.
The pair were to meet at UFC Fight Night 177 but Teixeira tested positive for Covid-19. The fight was next scheduled to feature at UFC: Holm vs Aldana but it was Santos who tested positive for the virus.
The two Brazilians met at UFC Fight Night 182 and it was Teixeira who got the win.
More UFC news
Follow our dedicated UFC page for instant UFC news and updates