Bellator Champion Gegard Mousasi shared his views on Khabib Nurmagomedov's future and if he is the greatest of all-time
Bellator Middleweight Champion Gegard Mousasi was the latest guest on the Schmozone podcast as he opened up on a lot of topics.
The Dutch star has travelled around the world and fought in several promotions, including the UFC. Mousasi lost just three fights in his UFC career before moving to Bellator and winning the Middleweight title at Bellator 250.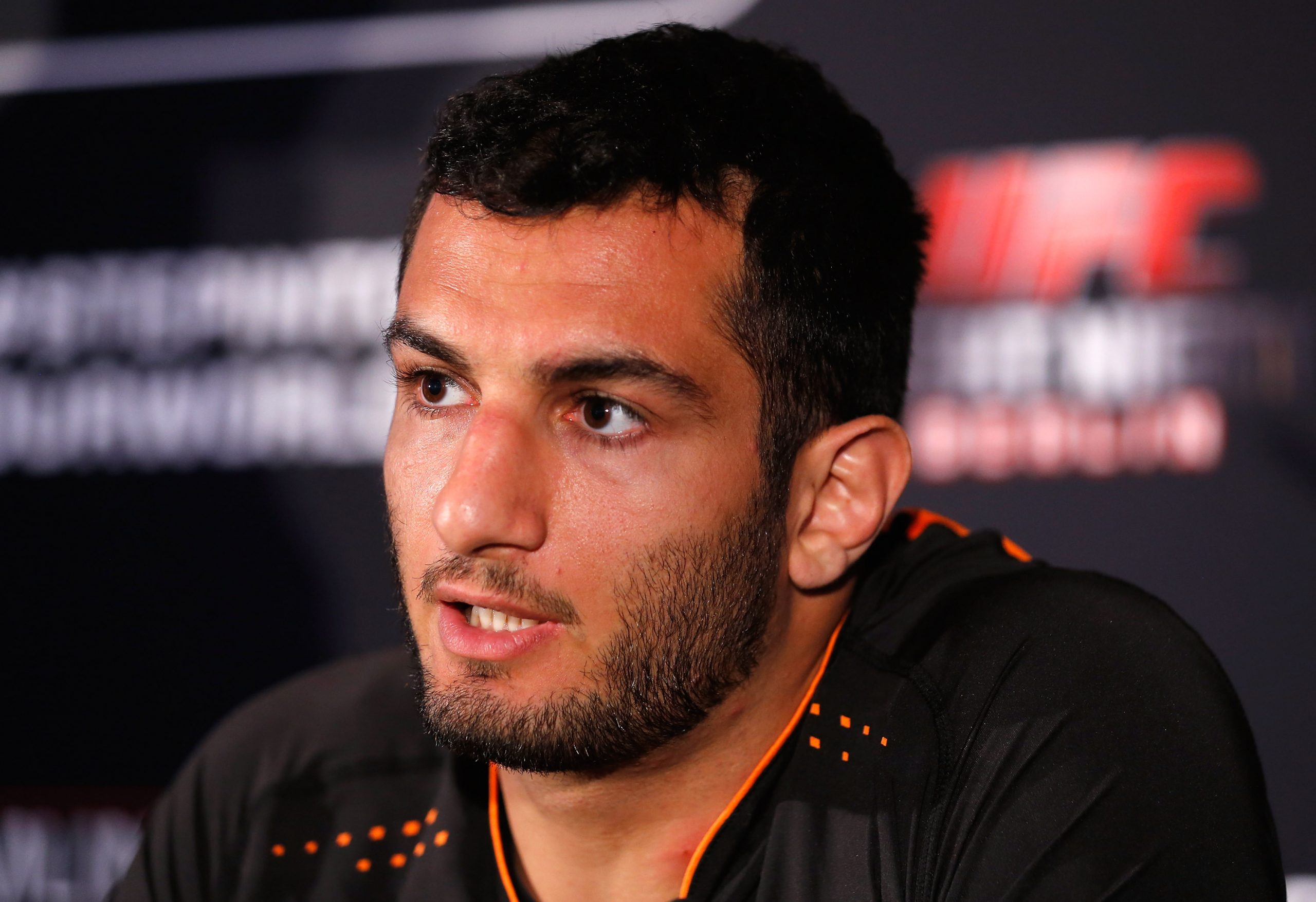 The 35-year-old was asked about one of the best of all-time, Khabib Nurmagomedov, and if he was coming back.
Khabib defeated Justin Gaethje at UFC 254 and then shocked the world by retiring. However, there are rumours of the Russian returning to go 30-0 in his career and even Dana White hasn't vacated the Lightweight title yet.
Mousasi was asked about Khabib and the Dutch star wasn't sure what was in store for the Russian:
"Yeah. No one was expecting that but I am hearing talks that he is coming back to make 30-0.

"The guy is an athlete, that is all he does. Maybe after a year, he will come back. It is difficult if fighting is all you know, you are not going to be suddenly a doctor.

"It is a little bit hard to say goodbye especially if you are on top and working your whole life to be on top.

"Maybe we are going to see him again, I don't know."
The greatest of all-time?
Another debate that has raged on is if Khabib is the greatest of all-time (GOAT). His undefeated streak is something to marvel at and his work outside of the Octagon has been incredible too.
Khabib has never fallen foul of drugs use but others have suggested that Jon Jones, Georges St-Pierre and even Demetrious Johnson deserve to be in the conversation.
Mousasi wasn't sure about Khabib being the GOAT but he believed the Russian was one of the best ever:
"He is definitely one of the greatest. It is difficult to measure, do you measure it with losses or championship fights or scandals?

"But I would say he is in the top three, for sure. You can put him at 1 or 2 but he is definitely in there."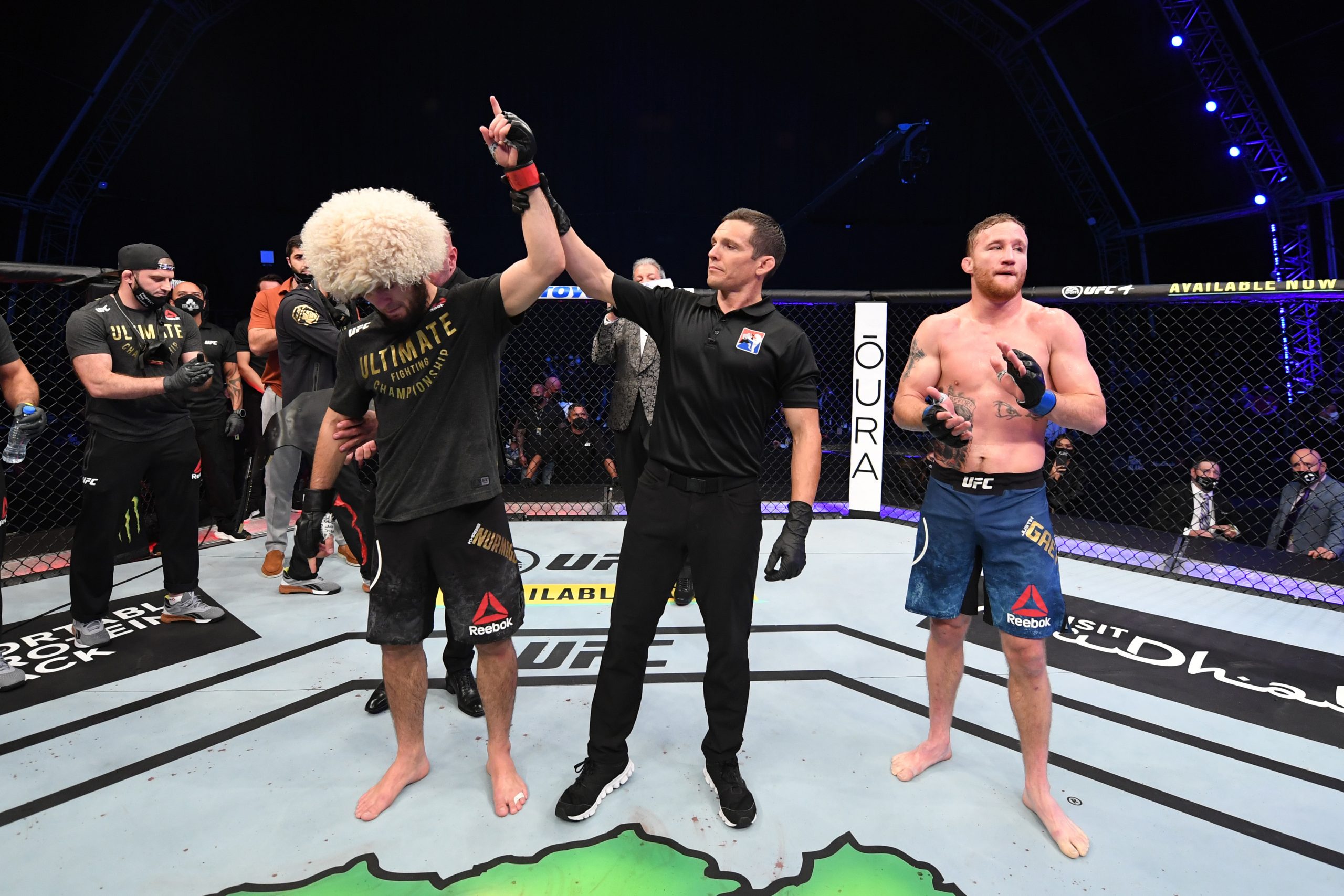 The Bellator star also opened up on Michael Chandler coming into the UFC. Mousasi was asked if the former Bellator champion deserved a top 5 fight, and he believed Chandler would have been a great rival for Khabib too:
"I would have loved to see him against Khabib because he is a good wrestler. He strikes well, he scrambles, he is explosive so it would have been a fun fight to watch.

"Against [Justin] Gaethje it would have been too. He is a guy who can fight anybody."
Gaethje was put to sleep by Khabib in their recent meeting, and the American claimed he was ready for another fight after losing the title on to his rival.
This was an exclusive interview from The Schmozone Podcast. For more exclusive interviews and content please follow the link. 
More UFC news
Follow our dedicated UFC page for instant UFC news and updates