Bruce Buffer was asked to share his MMA Mount Rushmore and named Dana White as one of those faces
Bruce Buffer might not be an MMA star but he is one of the best-known faces in the UFC.
The 63-year-old is the voice of the Octagon and has called some of the biggest fights in the promotion.
The American is the brother of Michael Buffer, known for calling boxing fights mostly, and the pair have worked hard to create a brand between them.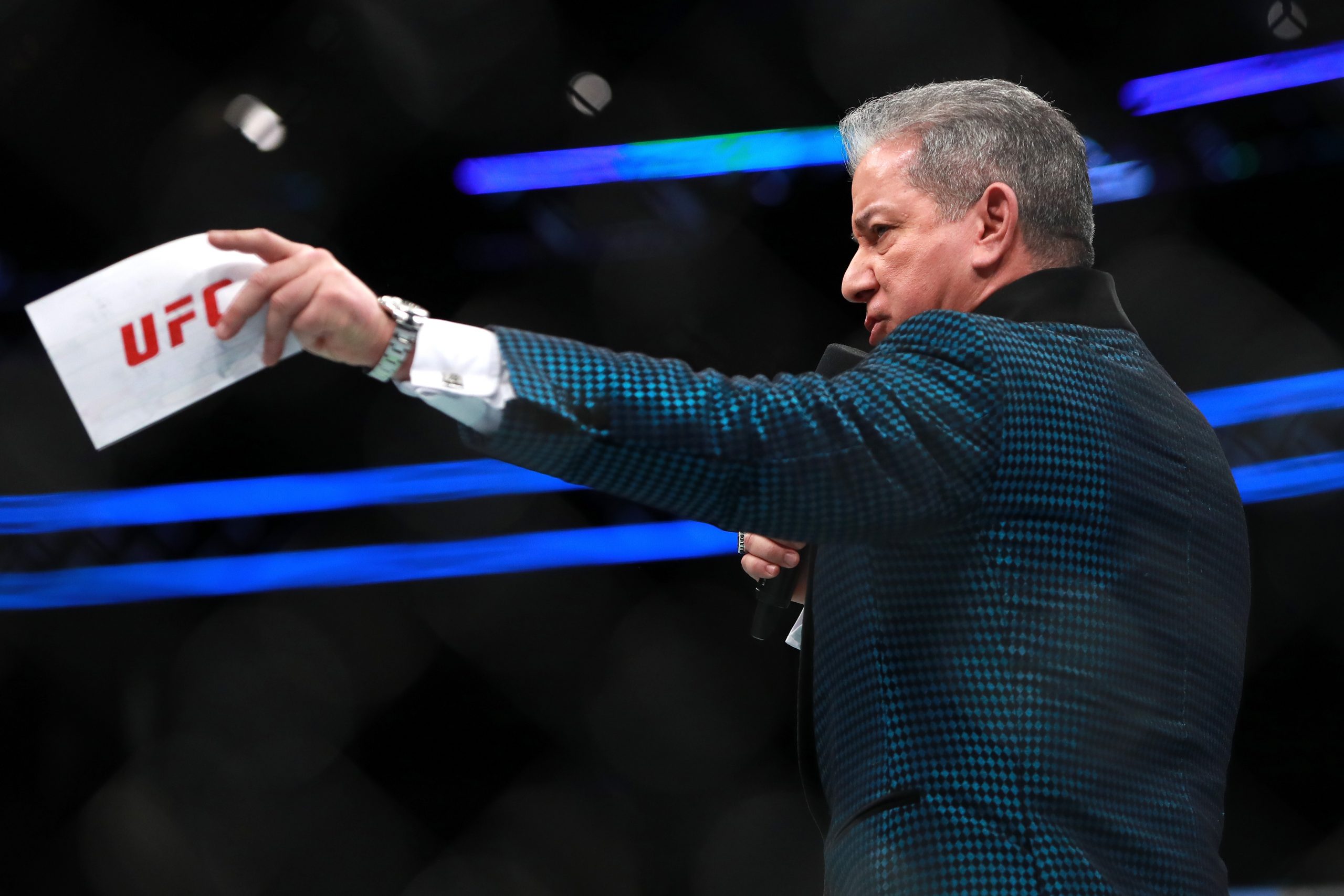 Buffer will be busy this weekend calling UFC 253 with Israel Adesanya vs Paulo Costa serving as the main event.
He was speaking to the Schmo and was asked who the faces of the MMA Mount Rushmore should be.
Buffer spoke about three fighters but wanted more than four faces on the mountain:
"Randy Couture should be up there. Randy for me is one of the greatest role models for our sport within and out of the Octagon.

"Anderson Silva is about to fight his last fight, amazing. Georges St-Pierre. But again, there's so many great fighters that Mt. Rushmore might have eight or 10 images on it, not just four."
He also spoke about adding Dana White into all this:
"Let's put Dana White up there cause Dana White and the Fertitta brothers. If it wasn't for them when they took over the UFC, we would not be having this conversation right now.

"Our sport might have gone completely under and I wrote about that in my book. It is a rocket ship and it is going uphill. Everyone in MMA needs UFC since success breeds competition and competition breeds success.

"Every other MMA organisation should be thankful to the UFC for all the work they have done to allow the sport to blossom the way it has."
Favourite moment in UFC
Buffer is right in suggesting that White and the Fertitta deserve to be on the Mount Rushmore of MMA due to their transformation of the UFC.
The promotion ha seem some incredible moments too and Buffer was asked to share what his best ever moment in the Octagon was.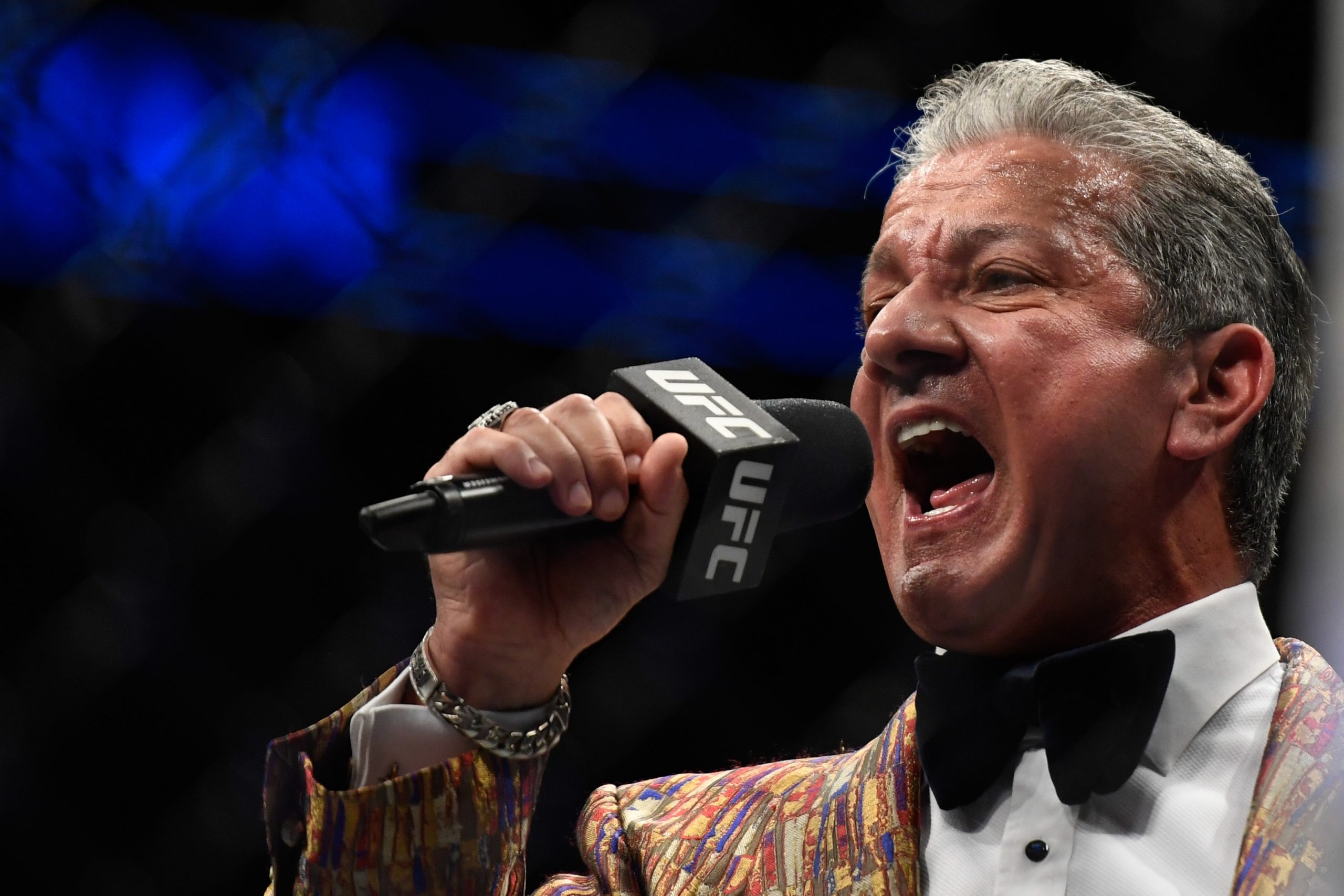 However, the American refused to name just one as the UFC kept on producing some incredible fights time after time:
"I have been in the game for 25 years. I have been in boxing for over 30 years but I have seen every fight I have announced, every fighter in the Octagon. I have seen it all.

"If you ask me what my favourite fight is, my favourite moment, my favourite whatever, I can give you samples of many but I cannot say one.

"The moment I think I have seen the greatest fight in the Octagon, boom, two months later it happens again."
Buffer added that the UFC was a rocket ship and it was just going higher and higher. He also spoke about doing his job with blown out knees and a bad back, and while having a temperature.
However, he claimed it was nothing compared to the blood and sweat that the fighters put into the events.
When asked about giving it all up, the voice of the Octagon claimed it all depended on the passion he had for the sport:
"The moment the passion wanes, I am going to announce that I am going to retire. But it's only stronger than ever and will continue to be so."
More UFC news
Follow our dedicated UFC page for instant UFC news and updates