Jan Blachowicz faces Dominick Reyes for the vacant Light Heavyweight title but brought up Jon Jones in a recent interview
The Schmo caught up with UFC Light Heavyweight contender Jan Blachowicz and asked him about Jon Jones.
Jones was the former champion but he vacated the title to move up to the Heavyweight division. Blachowicz was expected to get a crack at Jones after the champ watched him demolish Corey Anderson.
However, he faces up to Reyes, who was the last title defence for Jones. Many believed that Reyes had done enough to take the title from Jones, but he lost that fight via the judges.
Blachowicz vs Reyes should be an incredible fight at UFC 253, and the Polish star wasn't all that upset at missing out at the Jones fight:
"Dominick Reyes, he almost beat him. It was a very close decision so they are in the same level.
"I don't think about Jon Jones anymore, he doesn't exist for me. I think only about Dominick and after Dominick, I believe that in the future I catch Jon Jones.

"He promised me we were going to fight after I knocked out Cory Anderson. He quit, so I have to fight him anywhere, anytime, anyplace."
Greatest Polish fight
Some have been calling this as the biggest fight in the history of Polish MMA. However, Blachowicz was humble enough to snub those suggestions.
He brought up legendary Polish star Joanna Jedrzejczyk, a former UFC Women's Strawweight Champion, and a recent fight she participated in:
"This is not my word, people say that. For me, Joanna will always be our Queen in Poland but people say that and I am happy. It is amazing, it's a great feeling if they say something like this but anyway I have to win this fight."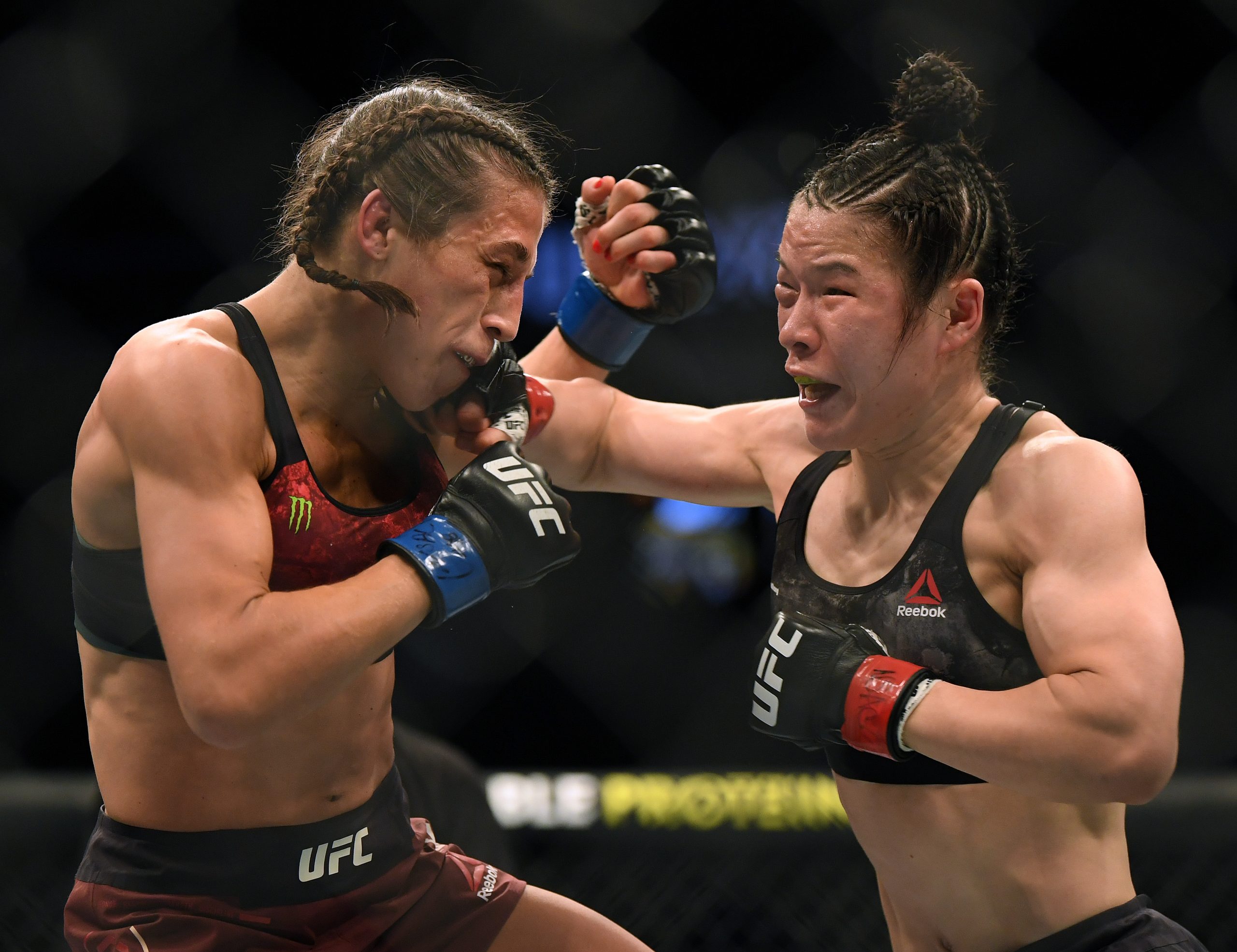 The fight that the Schmo was referring to was the title battle between Zhang Weili and Jedrzejczyk. This went all the way to the fifth round with both women going at all. Many called this as one of the greatest title bouts in MMA history and possibly the greatest women's title bout ever.
Blachowicz didn't rule out his fight being one of the greatest for Poland ever, but that depended on how the bout would go.
More UFC news
Follow our dedicated UFC page for instant UFC news and updates