Why Aston Villa have struck gold with a new deal for Jack Grealish
Aston Villa, on their official website, have confirmed that club captain Jack Grealish has signed a new 5-year contract that will keep him at the club till 2025.
This deal comes on the back of two very difficult seasons for Villa where they managed to secure promotion from the Championship and barely survived in the Premier League.
Profile
The 25-year-old English winger started his youth career at Aston Villa back in 2001. He spent the next decade there, progressing through the youth sides.
Finally, during the 2013-14 season, he was promoted to the first-team but was soon sent out on loan to Notts County. He played a total of 39 games for them, scoring 5 goals and assisting 7.
After his loan spell, he returned to Villa Park. Slowly over the seasons, Grealish has established himself as an important part of the team. He stuck with Villa when they were relegated to the Championship and spent three seasons playing there.
In 2018-19, he helped Villa secure promotion to the Premier League and he was rewarded with the club captaincy ahead of the 2019-20 season. He was a vital part of Villa's return to the Premier League as he fought tooth and nail to make sure Aston Villa remained in the top-flight.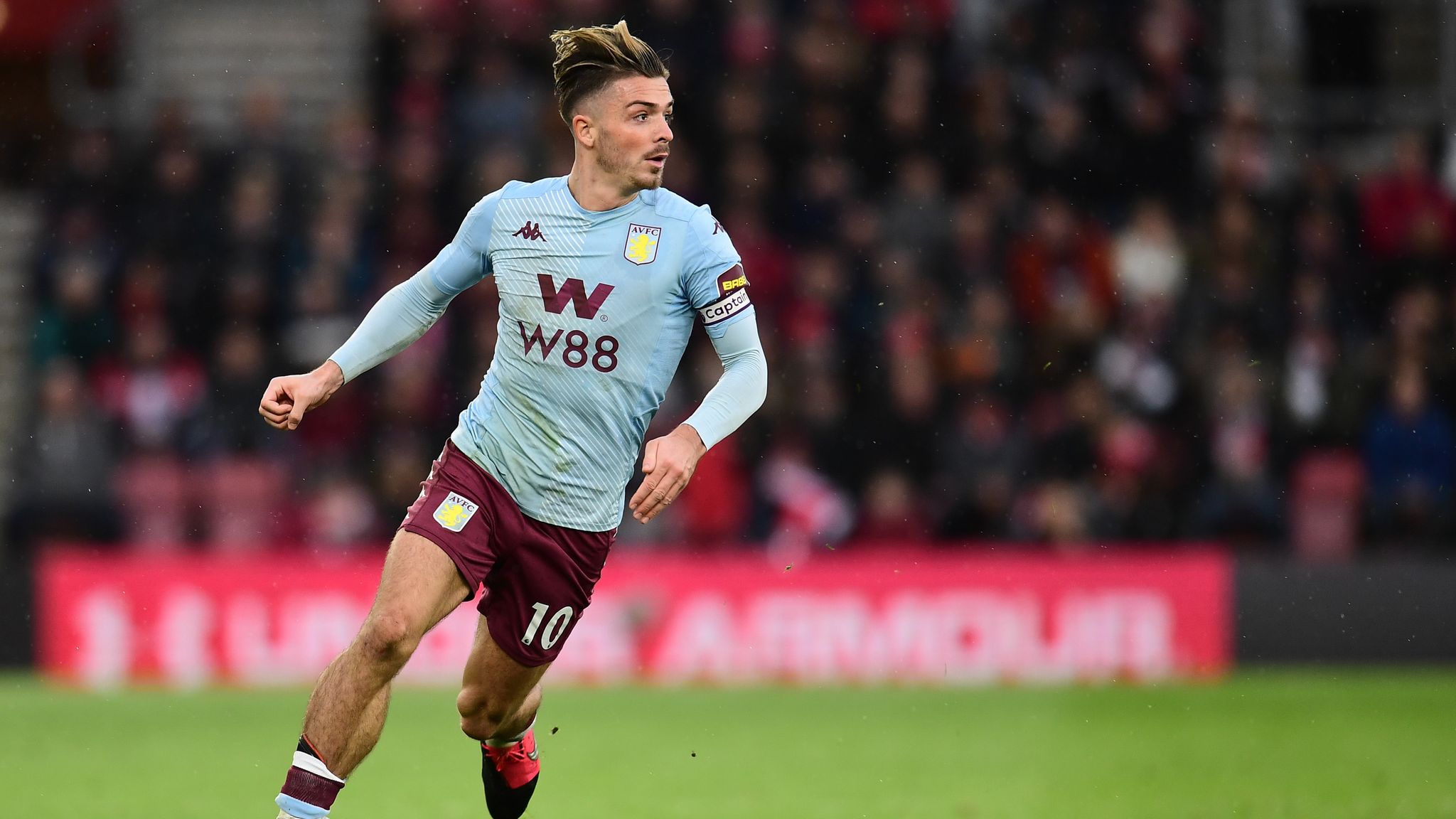 His stats for Villa read as 187 games, 25 goals and 31 assists. His stellar season meant that he was called up to the national team and made his debut against Denmark in the UEFA Nations League.
The right decision by Aston Villa
For a player who has pretty much spent all his life at the club, seen the club fall from the grace of the Premier League and rise back up, a new deal is the least the club can offer him. He has been a part of the club's journey through everything, relegation, promotion, survival, etc.
It's not to say that Grealish didn't have his share of controversy. In 2015, papers released pictures of him inhaling 'Hippy Crack'. He was also pictured on the street, drunk, and with cigarette packs (source – Daily Mail).
The enigmatic winger has never been away from the spotlight but after those incidents, he got his head straight and worked hard. He finally came full circle when he was awarded the club captaincy last season. It is a huge honour to captain a club, even more so when it's your boyhood club.
Read more
Verdict
A new and long-term contract ensures that Grealish would be committed to the club's cause and even if there are potential suitors, they would have to shell premium amounts to prise him away.
There is little doubt that Grealish has all the makings of a great player and big clubs such as Manchester United will always be after him (Sky Sports). However, it will be up to him whether he wants to continue at a struggling club like Aston Villa or make the move to a bigger club and reach even greater heights.