Dolph Ziggler was interested in Mandy Rose when the pair were on SmackDown but she was traded to Raw recently
Dolph Ziggler provided his hot and hilarious take on Mandy Rose being traded to WWE Raw recently.
Ziggler was interested in dating Rose during their time on SmackDown. That led to a rivalry with Otis, Rose's current boyfriend and also the splitting up with Sonya Deville.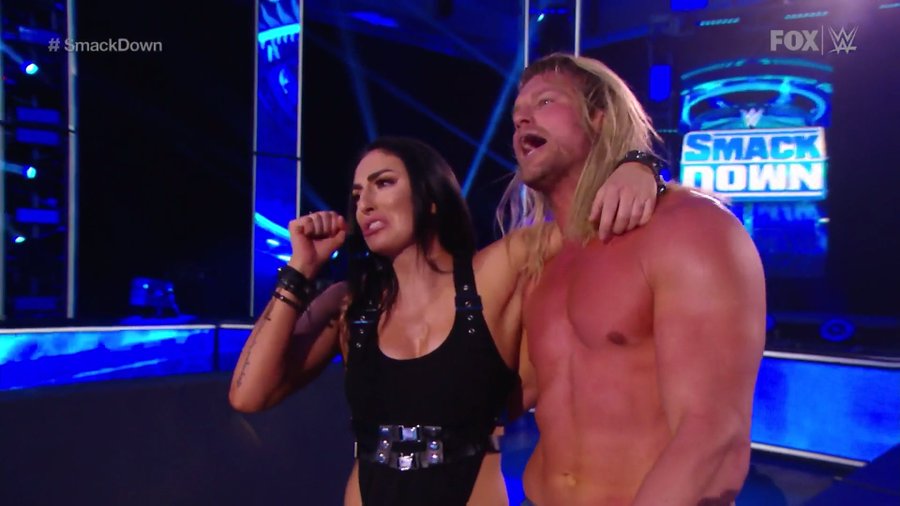 Rose and Deville were best friends, however, the Pride Fighter tried to set up Ziggler with Rose. That came at the cost of hurting Otis and when Rose found out about this, it was the end of Fire and Desire.
Things have moved on since then but in a twist, Rose was traded to Raw, away from Otis. She claimed that it was the Miz who did this as the A-Lister has been battling with Otis and trying to steal his Money in the Bank contract.
Rose sent out a long message claiming that being on different brands wouldn't affect her relationship with Otis.
Dozer also agreed and had a great message for Rose:
You Tell Em My Peach 🍑! 😡

DOZ AND ROZE are COMINNNNNNN'✊🏻

She's The MOST BEAUTIFUL WOMAN IN THE WORLD 👉🏻 https://t.co/SiCsXhV9ws

— OTIS (Dozer) (@otiswwe) September 12, 2020
Obsession is the name
While everyone knows it was Ziggler chasing Rose on SmackDown, the Show Off decided to take a swipe at the Golden Goddess.
She's like, OBSESSED with me https://t.co/VCl5sHzfpP

— Nic Nemeth (@HEELZiggler) September 12, 2020
He claimed that she was following him and was obsessed with him. Ziggler was also traded to Raw a while back and he challenged for Drew McIntyre's WWE title.
That didn't go too well for him as he lost both times and McIntyre has looked in great touch.
Rose being traded to Raw is certainly interesting, especially after she beat Deville in a loser leaves WWE match.
This would have allowed her to stay on SmackDown and possibly challenge for the Women's title in the future.
However, this is another twist in her WWE career and Ziggler could be part of the storyline too.
More WWE news
Follow our dedicated WWE page for instant WWE news and updates