Brock Lesnar is a free agent and has been linked with a return to the UFC
One of the biggest news stories from the week was that Brock Lesnar was a free agent and there were rumours of a UFC return.
The 43-year-old is a former Heavyweight champion. However, he doesn't hold a great MMA record and his return to MMA didn't go well too.
Lesnar's age is also a concern and a return to the Heavyweight division could be tough for him.
UFC legend Michael Bisping was speaking to the Schmo and was asked about what Lesnar could do in the promotion.
Bisping highlighted that Lesnar would have to be in the USADA testing pool for six months before getting a fight, but he would be a quality addition:
"I would like to see Jon Jones vs Brock Lesnar. To be honest, Brock Lesnar, it's a funny one. He's not a world-class martial artist, he is not the most skilful guy in the world but he is still Brock Lesnar.

"There is weight to him literally and figuratively when you're talking about Brock Lesnar. He is a massive draw and star. He will sell a lot of PPV buys, so whoever is matched up with him, to use Conor's quote, it's red panty night."
Miocic deserves a big night too
While Lesnar returning to the UFC would be a huge draw, Bisping claimed that Stipe Miocic also deserved a huge night.
Miocic is the current Heavyweight champion and recently defeated Daniel Cormier to keep his title.
Bisping claimed that Miocic is the best heavyweight of all-time. He also believed that Miocic vs Lesnar would be a quality match-up in the UFC:
"I would like to see Stipe Miocic get that. I fell that he deserves it for the resume, for the work he's put in, the people that he's beat, I think Stipe deserves that.

"But, I will watch Stipe vs Brock, watch Jon Jones vs Brock. Brock is such an animal and spectacle and people will tune in regardless of the opponent."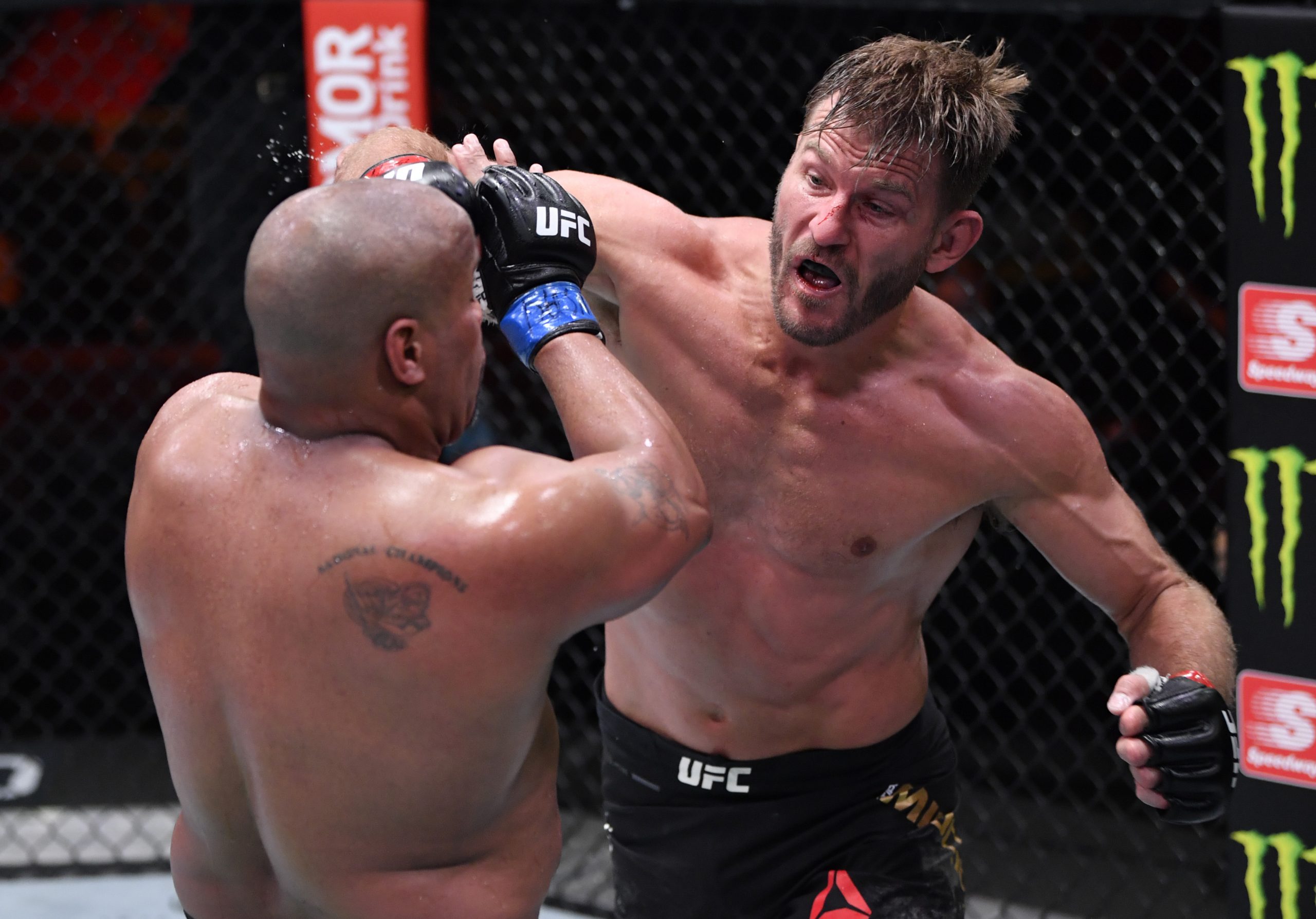 The UFC Hall of Famer also provided his thoughts on Cormier. He didn't believe that DC would make a return since he had pulled out of the USADA testing pool.
This was an exclusive interview from The Schmozone Podcast. For more exclusive interviews and content please follow the link. 
More UFC news
Follow our dedicated UFC page for instant UFC news and updates