Sonya Deville attacked her former best friend Mandy Rose by chopping off her hair
Mandy Rose faced the wrath of Sonya Deville as her hair was chopped off on WWE SmackDown.
Rose was getting ready for a date with Otis when Deville struck. The Pride Fighter chopped off her rivals' hair and she was ready to use a pair of clippers too.
However, officials were able to save Rose, who was visibly shaken after the attack. Otis and Tucker also came out to help out Rose, but Deville kept having shots at her former best friend.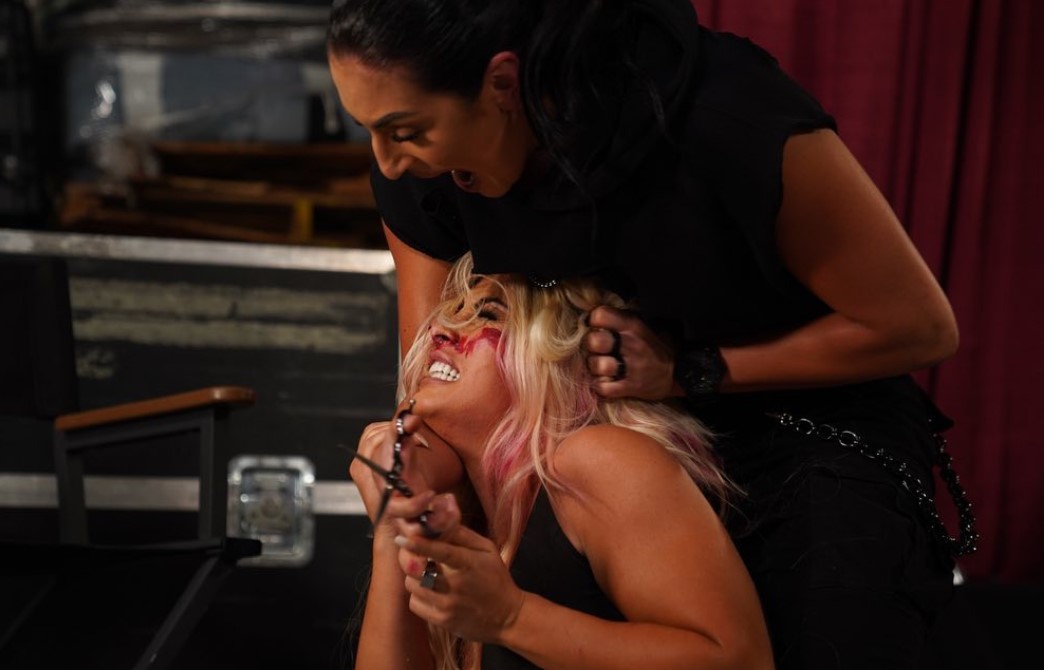 Deville wrote about how she had damaged Rose's beauty with this cut and even claimed Rose had been growing her hair since she was 14.
The Pride Fighter also spoke about her long locks, something that Rose doesn't have anymore.
Nothing left for Rose
Deville also claimed that Rose didn't have much to offer anymore after she chopped off her hair:
Daddy's backkkkk, who needs a trim!? Test me again B**** https://t.co/cy9xyVbbeD

— Daddy Deville (@SonyaDevilleWWE) August 1, 2020
She even suggested she was ready to move on from this rivalry after highlighting her record against Rose:
"Quick q and a for u guys … but I'm asking the question… What does Mandy Rose have left to offer .. I've beat her twice and made her ugly someone please tell me what's left?"
It will be interesting to see what happens next, especially with Deville restarted her feud with Rose. God's Greatest Gift seemed mentally scarred after the attack and she might need some help getting back to her best.
As for Deville, she has been excellent ever since she broke off with Rose. The Pride Fighter has been excellent on the microphone too and WWE has to ensure she has some great matches in the coming months.
Rose vs Deville will happen again, and SummerSlam could be the PPV where this rivalry ends once and for all.
More WWE news
Follow our dedicated WWE page for instant WWE news and updates