Scarlett Bordeaux came out to warn Keith Lee but the NXT Champion was having none of it
NXT Champion Keith Lee came out on this week's show and wasn't impressed by Karrion Kross or Scarlett Bordeaux.
Kross and Lee's close friend, Dominik Dijakovic, clashed on last week's show. As Dijakovic tried to send a message, he was actually destroyed by Kross with Lee watching on.
Dijakovic also told Lee to stay back and took a beating, but the champion called out Kross this week.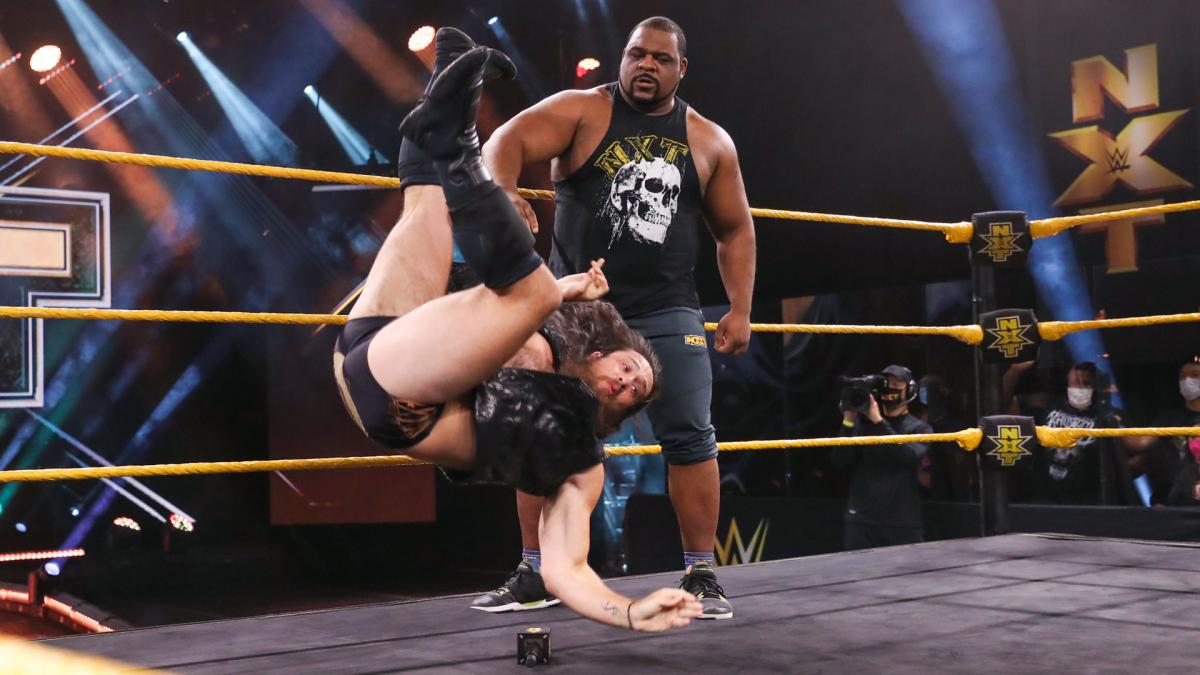 While Doomsday didn't come out initially, he sent out Scarlett Bordeaux to do his bidding. Bordeaux tried to distract Lee with Cameron Grimes coming up to attack the champion.
However, Lee easily dispatched Grimes before taking a shot at Bordeaux. Kross did appear on the Titantron later and challenged Lee for his WWE NXT title.
While Lee accepted this clash, he decided to continue his feud with Bordeaux too. The Limitless One hit out at her promo delivery and claimed she was doing lip-syncing.
He also claimed that he wasn't scared of Brock Lesnar or Roman Reigns, and Kross was nothing:
If I don't hide from Brock or Roman…. what makes you think I'm going to hide from a chick that gets paid to do lip sync presentations? FOH. https://t.co/zLtP8MaTZp

— Historic Lee (@RealKeithLee) July 30, 2020
This isn't the first time someone has hit out at the new WWE pair. Dijakovic had hit out at the pair too but he was completely destroyed by Kross.
A big battle on the cards
Lee vs Kross is going to be an excellent clash but the rivalry still hasn't hit the heights that it should. Kross has been pushed by WWE since joining the brand but Lee has been on the up since Survivor Series.
Lee also gave up his NXT North American title recently and a ladder match will decide who will win that.
However, the Kross vs Lee battle should take place at the next TakeOver, and it could be one of the fights of the year.
More WWE news
Follow our dedicated WWE page for instant WWE news and updates