Floyd Mayweather Jr. is one of the biggest names in Boxing and here is all about his net worth, Boxing record, family, career, salary and more
| | |
| --- | --- |
| Net Worth (2020) | $505million |
| Last fight earnings | $300million |
| Age | 43 |
| Date of Birth | 24 February, 1977 |
| Boxing record | 50-0 |
Floyd Mayweather Jr. is a world-renowned American boxing champion and promoter. He competed between 1996 and 2015, and made a one-fight comeback in 2017.
Nicknamed TBE ('The Best Ever'), Mayweather was named "Fighter of the Decade" for the 2010s by the Boxing Writers Association of America, a two-time winner of The Ring magazine's Fighter of the Year award (1998 and 2007), a three-time winner of the BWAA Fighter of the Year award (2007, 2013, and 2015), and a six-time winner of the Best Fighter ESPY Award (2007–2010, 2012–2014).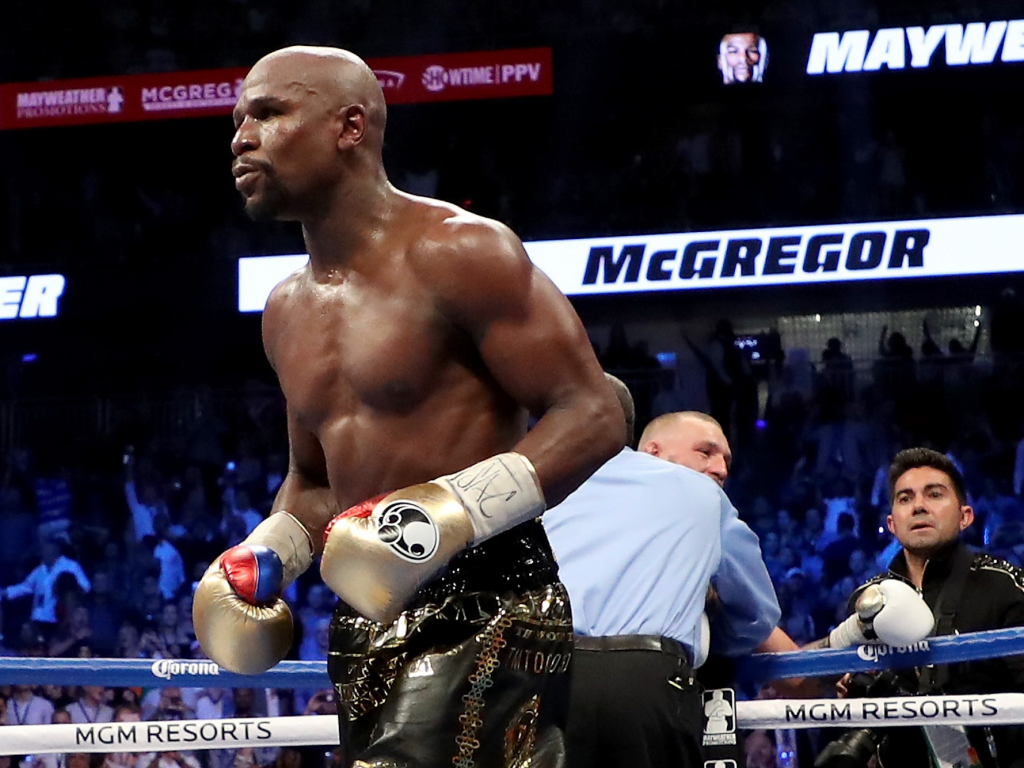 Mayweather is referred to as the best defensive boxer in history. During his illustrious career, he won fifteen major world titles, including The Ring in five weight classes, the lineal championship in four weight classes (twice at welterweight).
He retired with an undefeated record. In 2020, Mayweather was ranked second on Ranker's list of best boxers of the 21st century.
Apart from his boxing career, Mayweather also made a few appearances on WWE, while he also appeared on the fifth season of Dancing with the Stars. He has also recorded a rap song, titled "Yep", while he also runs a boxing gym in Las Vegas.
Net Worth and Salary
Floyd Mayweather Jr.'s reported net worth is believed to be around a whopping $505million in 2020. One of the biggest PPV attractions of all time in any sport, the 43-year-old is reported to have made a mind-boggling $1.1billion in career earnings.
He is one of just six athletes whose career earnings have topped $1billion. The other five are Formula 1 legend Michael Schumacher, golfers Jack Nicklaus ($1.15billion), Arnold Palmer ($1.35billion), Tiger Woods ($1.65billion) and NBA legend Michael Jordan ($1.9billion).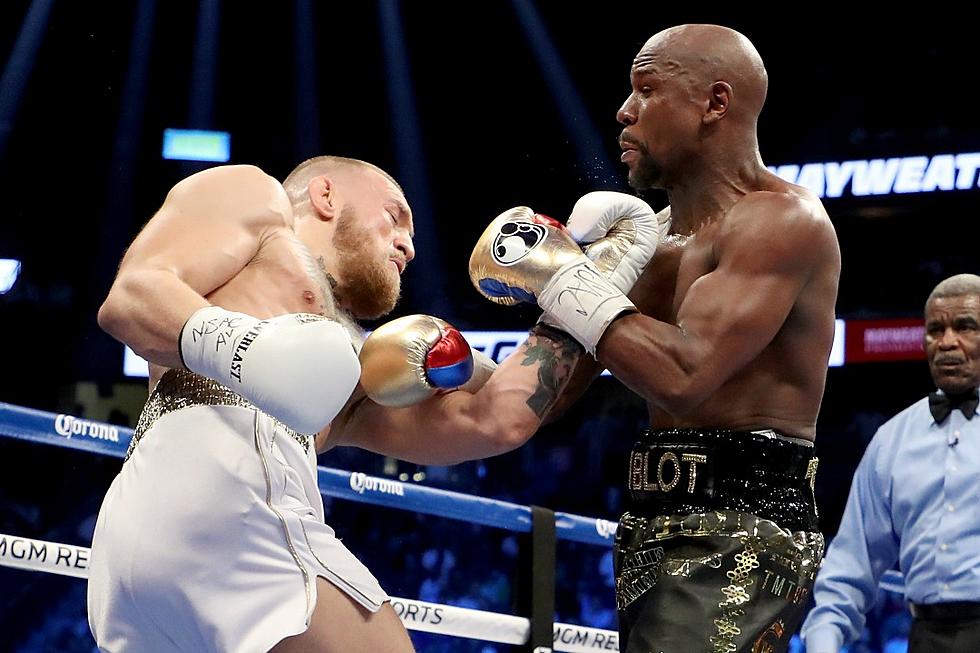 Mayweather is believed to have earned $250million in 2015 after his bout with Manny Pacquiao. He went on top it a couple of years later, earning over $300million from his fight against Conor McGregor in 2017. Outside the ring, he makes $10million from endorsements per year.
Boxing Record
Floyd Mayweather has an undefeated career record, having won all of his 50 bouts. 27 of those have come from Knockouts and 23 from unanimous decisions.
Mayweather has a record of 26 consecutive wins in world title fights (10 by KO), 23 wins (9 KOs) in lineal title fights, 24 wins (7 KOs) against former or current world titleholders, 12 wins (3 KOs) against former or current lineal champions, and 3 wins (1 KO) against International Boxing Hall of Fame inductees.
Prior to pro-boxing, Mayweather had an 84-8 amateur record, winning three Golden Glove championships. In the 1996 Olympics, he won the Bronze Medal after reaching the semi-finals of the featherweight division.
Mayweather first won a title in 1998, when he defeated Genaro Hernandez for the WBC super featherweight title. Four years later, he handed Jose Luis Castillo a defeat to win the WBC and The Ring lightweight titles. He picked up the WBC super lightweight title beating Arturo Gatti in 2005.
His fights against Oscar De La Hoya, Shane Mosley and Miguel Cotto are rated as some of his best. Perhaps, the biggest fight of his career happened in 2015 when he duelled with Manny Pacquiao, although it did not live up to the billing.
Having retired in 2015, he came back for one-time fight against MMA star Conor McGregor and beat the Irishman rather easily, before announcing his retirement again. He did come back for an exhibition match with Japanese MMA promotion RIZIN in 2018 and defeated Tenshin Nasukawa, albeit in controversial circumstances.
Family and Relationships
Floyd Mayweather Jr., born Floyd Joy Sinclair on February 24, 1977, in Grand Rapids, Michigan, into a family of boxers. His father, Floyd Mayweather Sr., was a former welterweight contender, while his uncles Jeff and Roger Mayweather were professional boxers as well.
Mayweather previously dated Josie Harris, with whom he has three children – Koraun, 20; Zion, 18; and Jirah, 16. They shared a troubled relationship, which saw Harris file several lawsuits against the former boxer, one of which also led to a 90-day prison sentence. Harris passed away earlier this year.
Mayweather also has a daughter with Melissa Brim – Iyanna.
He was previously engaged to actress Shantel Jackson. Details about their troubled relationship became public during a messy lawsuit Jackson filed against Mayweather for assault, battery, defamation, invasion of privacy, intentional infliction of emotional distress, harassment and more. Not much is known about his current relationship status.
Next Fight
Mayweather hasn't fought in a professional fight since his 50th victory over Conor McGregor in 2017. But he did take part in an exhibition bout against Japanese kickboxer Tenshin Nasukawa in December 2018 in RIZIN.
While he had hinted at a return in 2020, the current circumstances due to the pandemic might see him hold off on a comeback. Although, he did recently hint on social media that he might be setting something up with RIZIN once again for later this year.
More
Boxing

news

Follow our dedicated boxing page for instant boxing news and updates