Mike Perry made the news recently after he attacked an old man in a bar, something that Conor McGregor has done too
Paulo Costa had a hilarious take on a possible clash between Mike Perry and Conor McGregor.
Perry made the headlines recently after he was charged with assault. The incident took place a few days back as he launched in a tirade of verbal abuses and knocked out an old man just outside the bar.
Dana White even suggested that Perry needed some help, and this would have hurt his stock. Perry made the news prior to that as he defeated Mickey Gall at UFC: Poirier vs Hooker.
The result didn't make as much news as who Perry brought in as his corner-person. The UFC star decided to bring his girlfriend, Latory Gonzalez, into the corner during the fight.
However, the celebrations didn't last long as Perry was charged with assault and a misdemeanour after the bar attack.
McGregor also has some questionable moments

The Irishman is one of the best in the history of the UFC, but he too has attacked old people in a bar.
McGregor and Perry have never faced off in the UFC, and it could see two of the biggest hot-heads serve up a treat in the Octagon.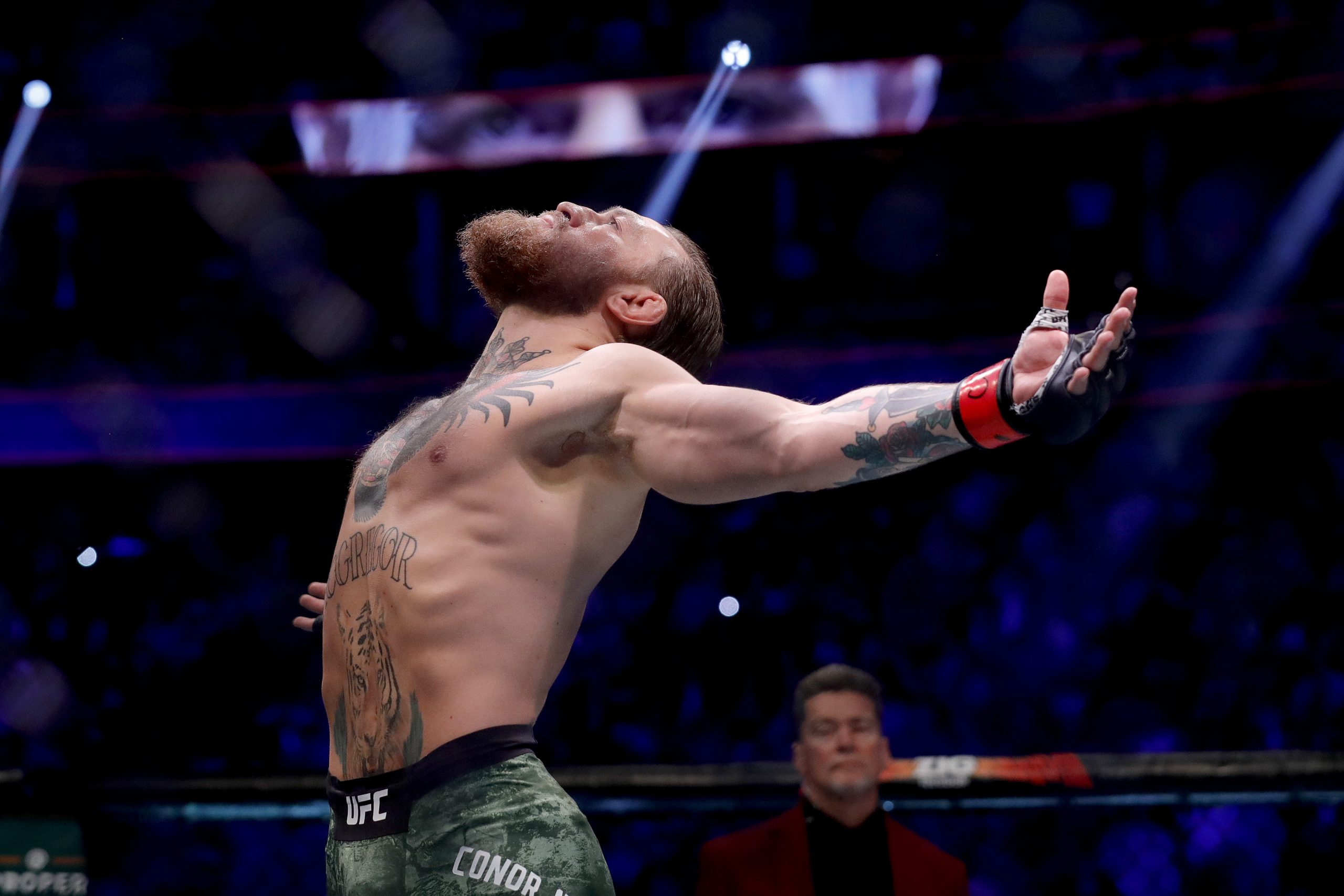 Costa, for his part, has taken his social media game up in recent weeks. The UFC Middleweight contender has attacked Israel Adesanya and Jon Jones on Twitter, but this was something different.
The Brazilian decided to take a shot at this possible match-up between Perry and McGregor and called it the "punching old m*********** championship". Costa also shared a meme that was doing the rounds:
PUNCHING OLD MOTHERFUCKER CHAMPIONSHIP pic.twitter.com/IvG7whZml3

— Paulo Costa ( Borrachinha ) (@BorrachinhaMMA) July 12, 2020
It will be interesting to see if McGregor and Perry do fight each other soon. Perry is keen on fighting again while McGregor hasn't been seen in action since defeating Donald Cerrone.
The UFC does have a BMF title and it would be hilarious if they brought up this championship too.
More UFC news
Follow our dedicated UFC page for instant UFC news and updates