Erik might be making a splash in WWE now but he also did it in front of some tigers too
Social media is rife with updates and it might be difficult to keep track of all your favourite WWE stars.
That and the fact that there are three weekly shows could lead to some fans missing out on a few stories.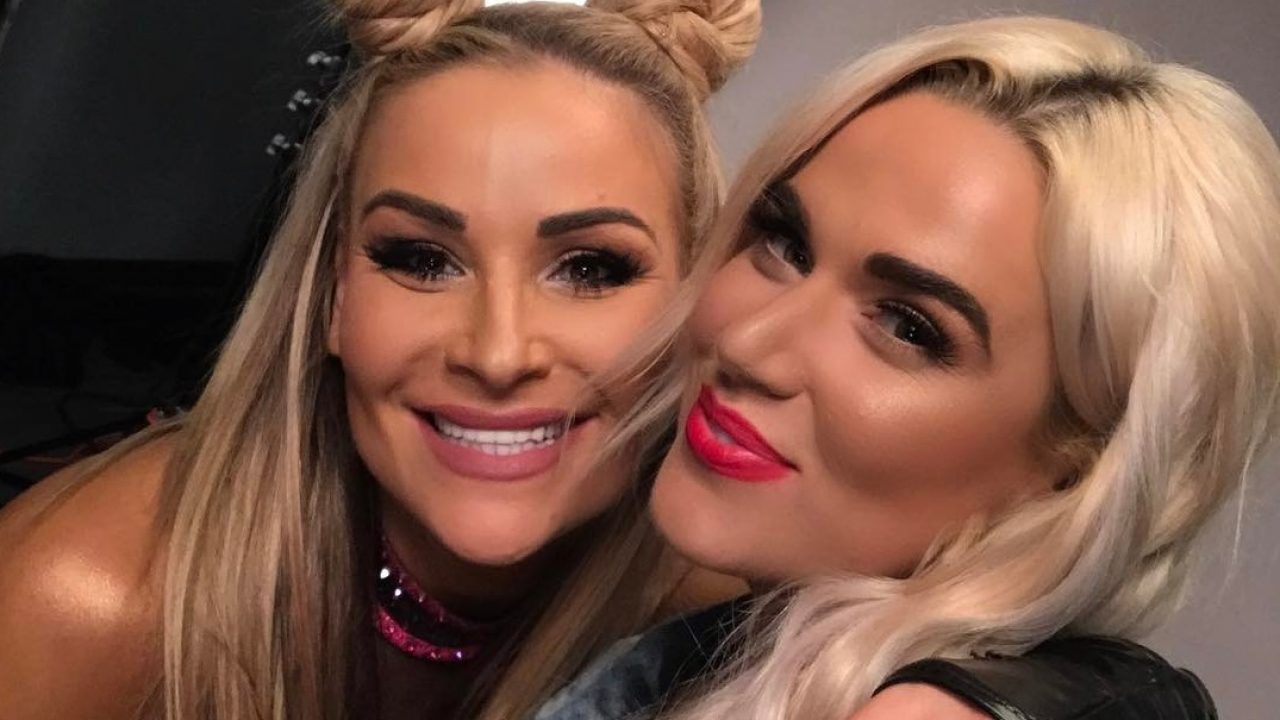 WWE stars often post different updates on different social media handles, and here are some of the biggest and most interesting Instagram stories from the past week.
1) Tough times for Lana
While Lana has had a tough time in WWE with her split from on-screen husband Bobby Lashley. The Russian posted a worrying update on social media too.
Lana confirmed that both her parents had tested positive for Covid-19 and this is a difficult time for her.
The virus is serious for those who are older, and we wish Lana's parents a quick and speedy recovery from Covid, which has hit many countries hard.
2) Banks starring in WWE
Everyone knows that Sasha Banks is the Boss, and she is doing more than enough to live up to her name.
Banks and Bayley have been excellent on all three shows in recent weeks, and they have been electric on the microphone too.
While Banks joked that she is trying to buy WWE, there is no doubt she is one of the biggest draws in the promotion.
Banks has also thanked Vince McMahon for letting her do her job, and well, the results are showing.
3) A new father in WWE
Just a few days after Erik and Sarah Logan confirmed that they were to be parents, Angelo Dawkins became a father too.
The Street Profits member also shared some cute pictures of his newborn, and a lot of WWE stars congratulated Dawkins and his wife.
Dawkins might be away from WWE for a while as he cares for his wife and child. However, he deserves some time off as
4) The Tiger King
Erik might be enjoying his time as part of the Viking Raiders but he shared an interesting bit of trivia from his time prior to WWE.
He actually fought at the Greater Wynnewood Exotic Animal Park, where the Tiger King documentary was shot.
Erik claimed he fought in front of the Tiger King, Joe Exotic, and it even featured former WWE star Charlie Haas.
Exotic's documentary was one of the biggest stories of 2020, and well, Erik might have one or two stories to share about it too.
5) Baszler enjoying a different kind of break
Shayna Baszler is known for break her opponents in half in the WWE ring. The former contender for the Raw Women's title might have missed out on becoming the champion but she is enjoying a different break now.
Baszler shared a few pictures of a vacation/hiking trip she took. She hasn't been seen on WWE shows for a while, and this could be her just charging up her batteries before making a huge splash in the promotion.
More WWE news
Follow our dedicated WWE page for instant WWE news and updates