UFC 251 saw Kamaru Usman use a ton of foot stomps to defeat Jorge Masvidal
Kamaru Usman got the better of Jorge Masvidal in their UFC clash at Fight Island but fans questioned if foot stomps were legal in the UFC.
Usman stomped on the feet of his rival throughout the clash while they were in the clinch. This allowed Usman a lot of control and he got a few points for these hits too.
The Nigerian Nightmare neutralised his rival's explosive style and the fight lasted the five rounds. Masvidal couldn't get Usman down even once, and the champion used his wrestling abilities to smother Gamebred.
Masvidal was gracious in defeat as he claimed that Usman was a great fighter. He also highlighted that Usman's style worked well and he deserved to be the champion.
However, the tactic used by Usman was certainly the butt of many jokes on social media. The UFC does outlaw certain moves in the Octagon, and there were questions regarding the foot stomps from Usman too.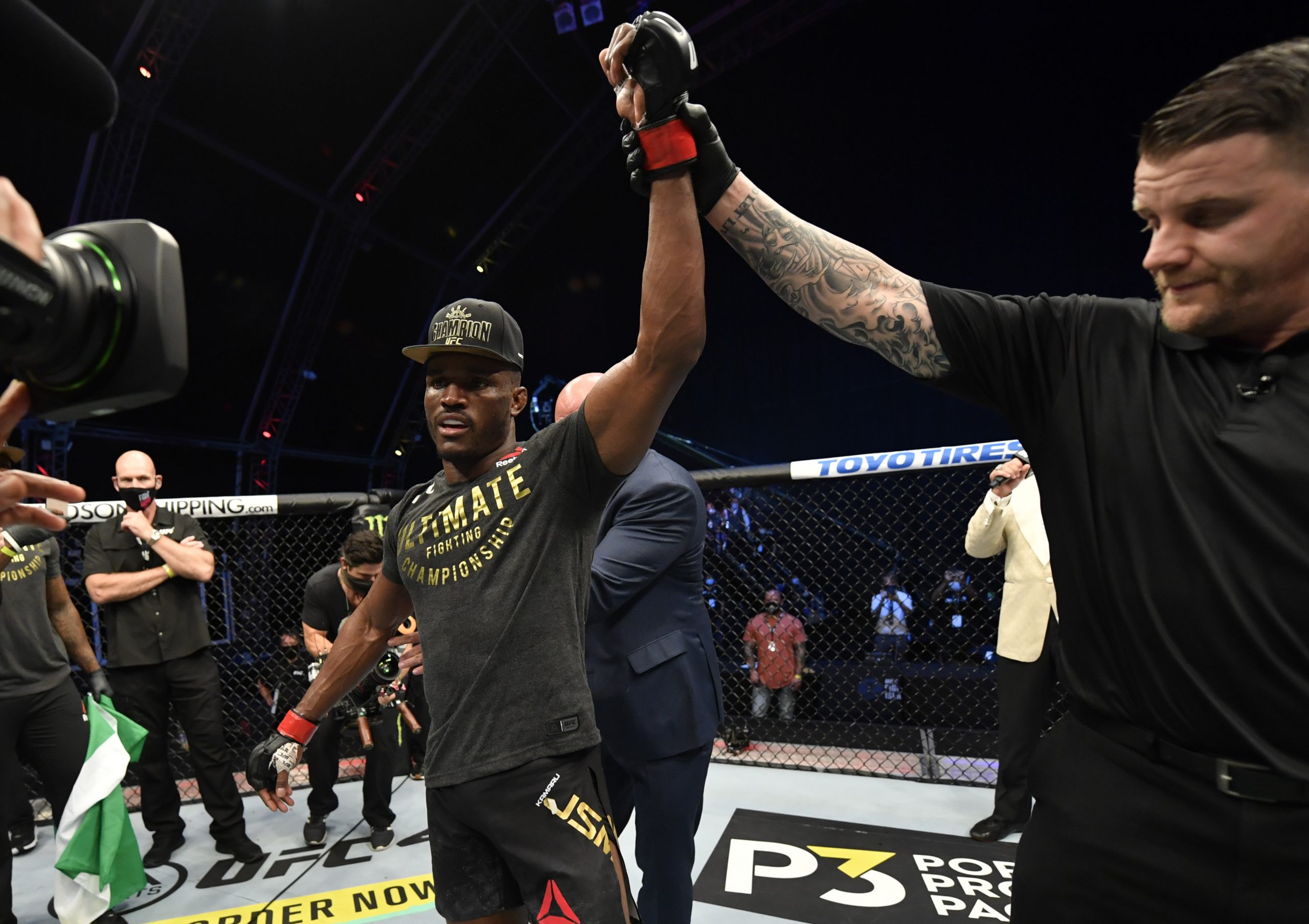 Are foot stomps legal in the UFC?
While most combat sports actually don't allow stomps or axe kicks, foot stomps are completely legal in the UFC.
This is allowed in the clinch, something that Usman used to his advantage as he tried to make wine out of Masvidal's toes.
While this move does hurt a lot, it might not lead to a lot of physical damage. Masvidal was able to move around easily during the clash.
However, doing a stomp on a downed opponent is illegal in the UFC and so are knee strikes on the head of a downed opponent.
Other promotions such as ONE allows stomps on downed opponents but only on the limbs and trunks.
What Usman did at UFC 251 was completely fair and within the rules. The Nigerian Nightmare had a plan and executed it to perfection.
More UFC news
Follow our dedicated UFC page for instant UFC news and updates