Petr Yan destroyed Jose Aldo in the final round and the former champion was left a bloody mess

Petr Yan got the biggest win of his career as he defeated Jose Aldo to become the new undisputed Bantamweight champion.
The Russian was matched well by the former champion Aldo in the first three rounds. However, fatigue seemed to get to Aldo as he slowed down in the fourth and Yan moved up a gear.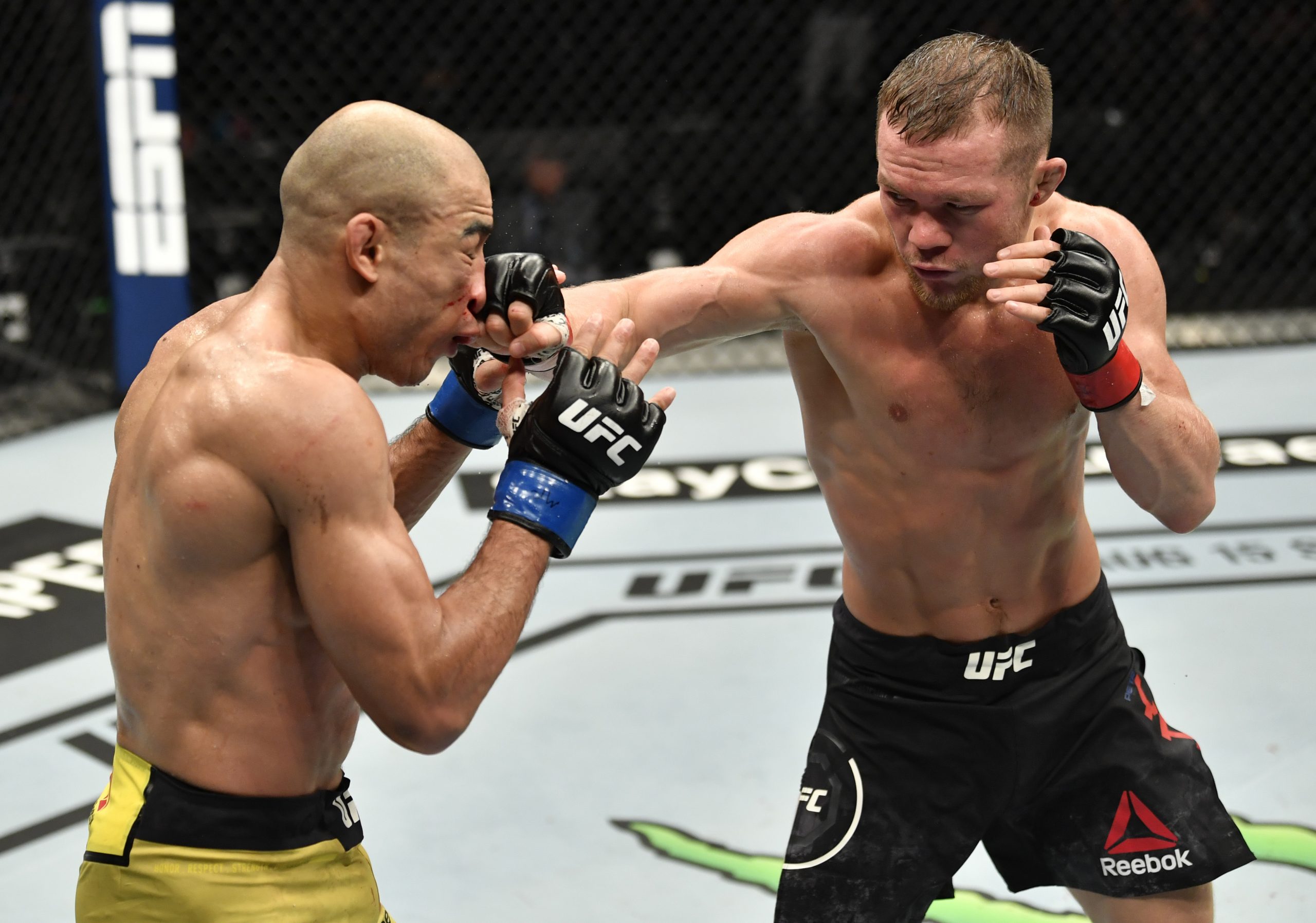 The 27-year-old then dominated Aldo in the final round and the end was brutal. Aldo was protecting himself throughout as Yan landed some heavy blows.
Clips highlighted that Aldo was bleeding profusely in this clash. The canvas was covered in blood and for some reason, the referee wasn't willing to call off the fight.
THE SOUND OF THESE SHOTS 😰 #UFC251 pic.twitter.com/Wrv2yiNKqY

— ESPN MMA (@espnmma) July 12, 2020
Yan landed more blows and in the end, the referee had to make the decision. The Russian picked up the vacant Bantamweight title and Aldo needed lengthy supervision from the doctors.
However, the former champion, Aldo, showed off his incredible powers of recovery as he wasn't bleeding at all as he congratulated Yan on winning the title.
Aldo might have been a little short in this clash but he proved how tough he really is.
RUSSIA HAS A NEW CHAMPION!

🏆 @PetrYanUFC stops Aldo in the fifth!#UFC251 | #InAbuDhabi | @VisitAbuDhabi pic.twitter.com/uITcE8ijba

— UFC (@ufc) July 12, 2020
Both stars land record strikes
This wasn't the first championship fight for Aldo, but the former champion recorded the most number of significant strikes in his career.
Yan also did the same and this certainly stands as a record for both stars.
However, this was a great performance from Yan as he dominated a former champion in the final round. Yan landed 194 out of 309 significant strikes while Aldo got in 83 from 157. However, the UFC is still to confirm the official stats from the fight.
The Russian is just 27 and has the best years ahead of him. There are talks of Aljamain Sterling facing him next. However, Henry Cejudo, the retired UFC star has been taking shots at the Russian right from when the title clash was confirmed.
Cejudo has hinted at returning, and it will be interesting to see if Triple C does make a comeback.
More UFC news
Follow our dedicated UFC page for instant UFC news and updates