Chris Fishgold will be fighting at UFC Fight Island soon
Chris Fishgold was the latest guest on the WERMMA YouTube channel ahead of his UFC fight in a few days.
The 28-year-old is a former Cage Warriors Lightweight Champion and has had three UFC fights under his belt.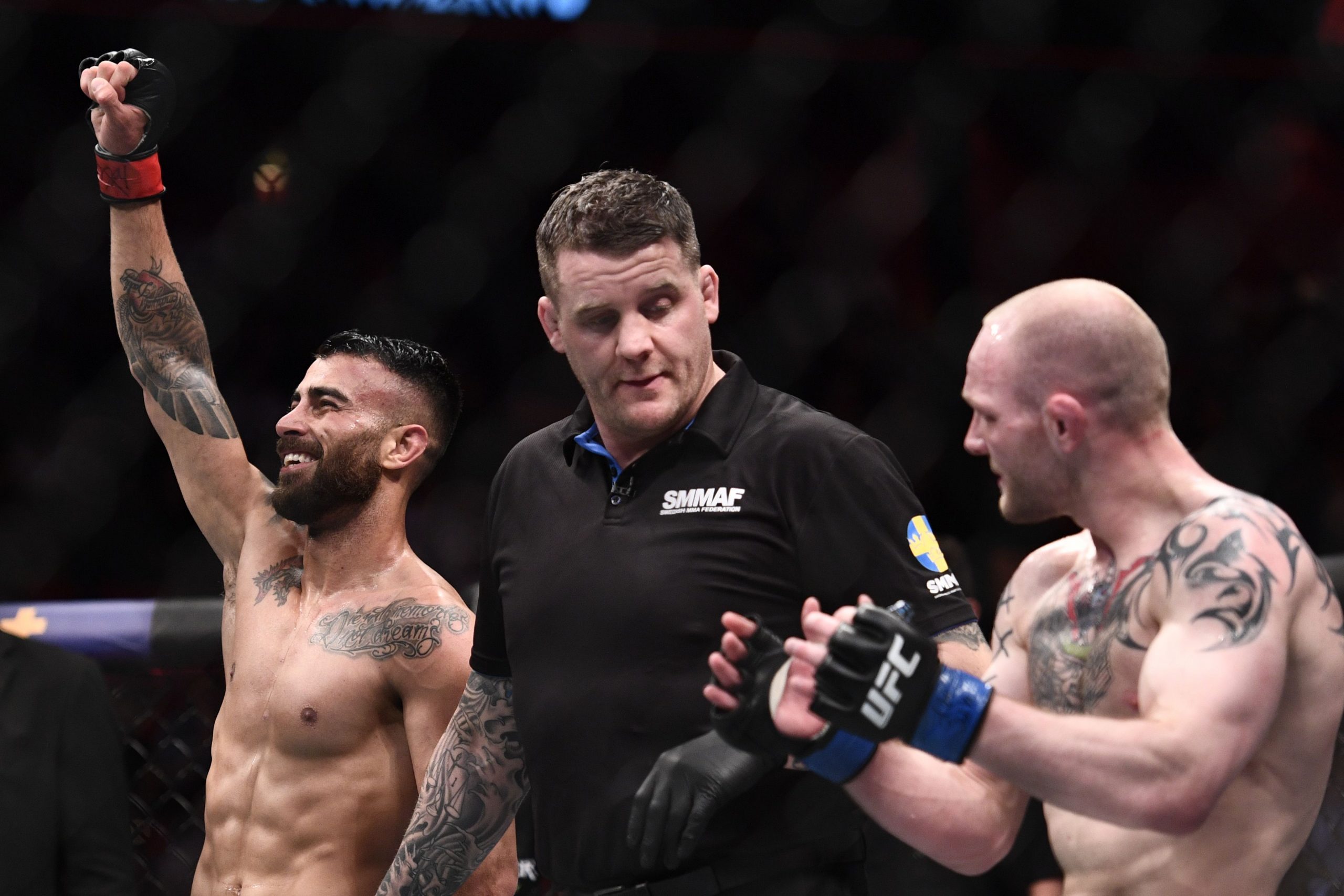 Fishgold is to face Jared Gordon at UFC Fight Night: Kattar vs Ige, and this will take place at Fight Island. The British star spoke about how he was dealing with the quarantine and also that he would undergo several Covid-19 tests before the fight.
A couple of fights have already been changed due to fighters testing positive for the virus while one of Jorge Masvidal's coaches will also not be at Abu Dhabi due to the same reason.
While fighting is a tough sport to get into and to succeed, Fishgold highlighted how a move to Thailand helped him get over some battles.
The British star highlighted that the move was a fresh start for him, and it seems to have worked out well:
"Let's just say a fresh start."
The rising UFC star added that there were some things he needed to get over too:
"I was quite down and depressed and I was chasing other things in life."
Fishgold added that all of this was related to his choices in life and the best option was moving to Thailand.
Not watching too many fights
Fishgold currently holds a record of 18 wins, three losses and one draw in his MMA career. He has one win and two losses from his UFC fights, but things could improve in a few days.
The British star was also asked if he watches all the fights. However, Fishgold highlighted that he watches very few fights and there are a couple of clashes he will keep an eye on at Fight Island.
The 28-year-old is n the first fight on the main card and could leave a huge impression in the rest of the division.
This was an exclusive interview from WERMMA. For more exclusive interviews and content please follow the link.
More UFC news
Follow our dedicated UFC page for instant UFC news and updates