Bruce Buffer is one of the most well-known faces in the UFC and here is more about his net worth, family and career
| | |
| --- | --- |
| Net Worth (2020) | $10million |
| Last fight earnings | $100,000 |
| Age | 63 |
| Date of Birth | 21 May, 1957 |
The UFC has several known faces who aren't fighting inside the Octagon. Joe Rogan, Jon Anik, Dana White and even some of the referees such as Herb Dean have become faces for the promotion.
However, there is a voice of the promotion too, Bruce Buffer. Dressed in snazzy suits, the 63-year-old has enthralled fight fans by announcing the participants and the winners of the biggest fights.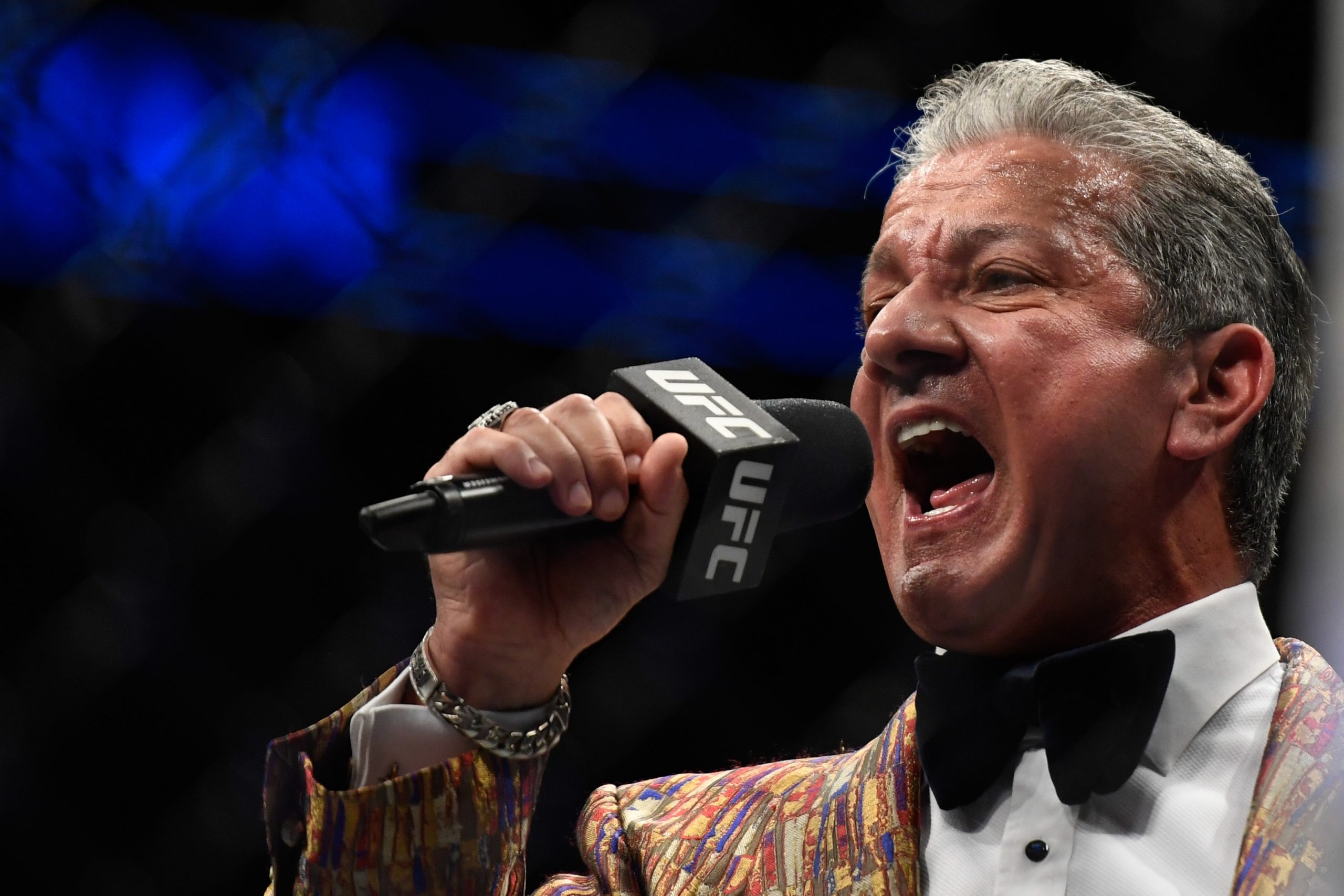 Buffer has several catchphrases too and certainly gets people going when he starts announcing a fight. The American also has a history of practising MMA and here is all you need to know about him.
Net worth and salary
Bruce Buffer is known for his incredible entrances for UFC stars and has a reported net worth of $10million in 2020.
The 63-year-old is present in almost every UFC event across the world, and makes $100,000 per fight as a salary. The UFC and Bruce Buffer are synonymous now, and it is hard to think of a UFC event that didn't feature him.
MMA training
While Buffer might be known for his excellent microphone skills and his style of announcing UFC stars, the 63 actually is trained in a couple of MMA.
He got into MMA at the age of 13 and learned Judo in Philadelphia. Buffer also said he earned a green belt in that and even became friends with two black belts that trained with Chuck Norris.
Buffer also holds a second degree black belt in Tang Soo Do and got into Kickboxing. However, he suffered a second concussion at the age of 32 and had to stop heavy sparring.
Family
Bruce Buffer is actually related to another top announcer, Michael Buffer. Michael is known for his trademark styles in wrestling and boxing promotions.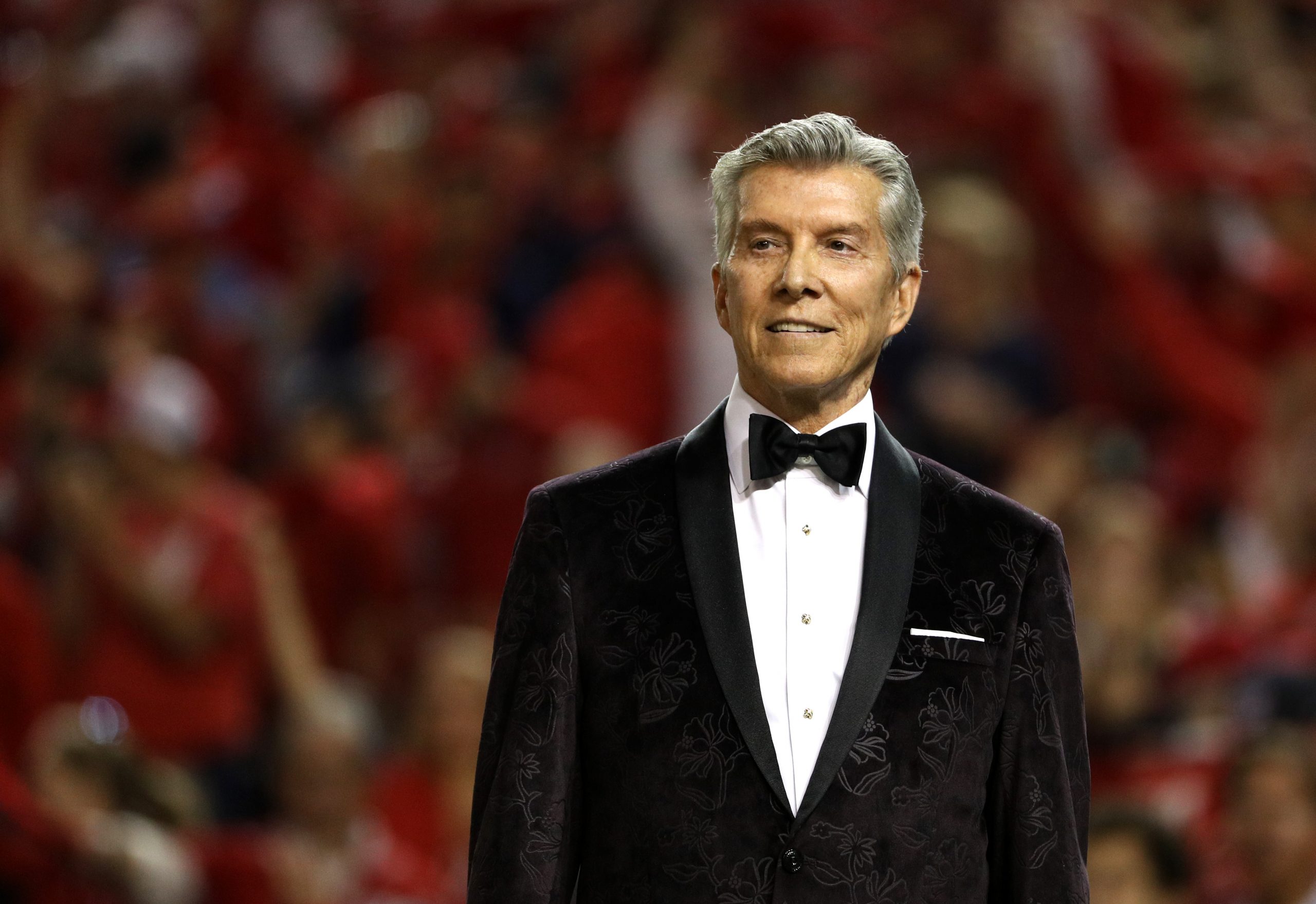 Bruce is the half brother of Michael, and it was their father who introduced the pair in 1989. The pair have since worked together to form a company and grow their business via licensing and appearances. The name of the company is The Buffer Partnership.
Nickname and announcing style
Bruce is called the "Voice of the Octagon" and that is an appropriate nickname for the American.
The 63-year-old is known for his catchphrase, "It's time" and has a habit of exaggerating some letters in a fighter's name.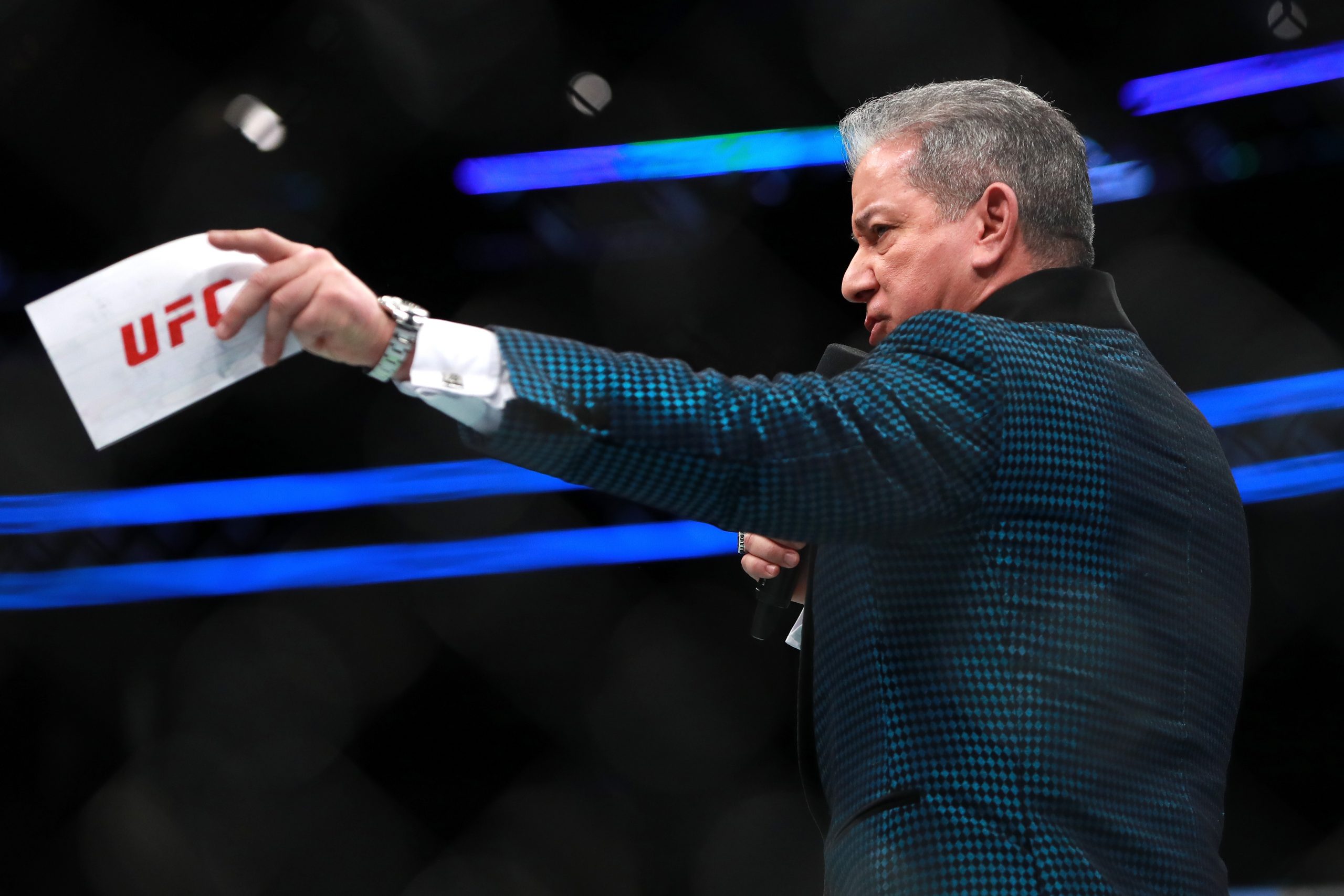 Buffer is also known for doing several spins and turns while introducing stars. He is known for his Buffer 180 and also a Buffer 360 where he spins around. The American is also known to point towards the corner from where a fighter is being introduced.
Other appearances
Bruce has made several appearances outside the UFC in movies, TV shows and more. He is the official announcer of the World Series of Beer Pong and is a great poker player too.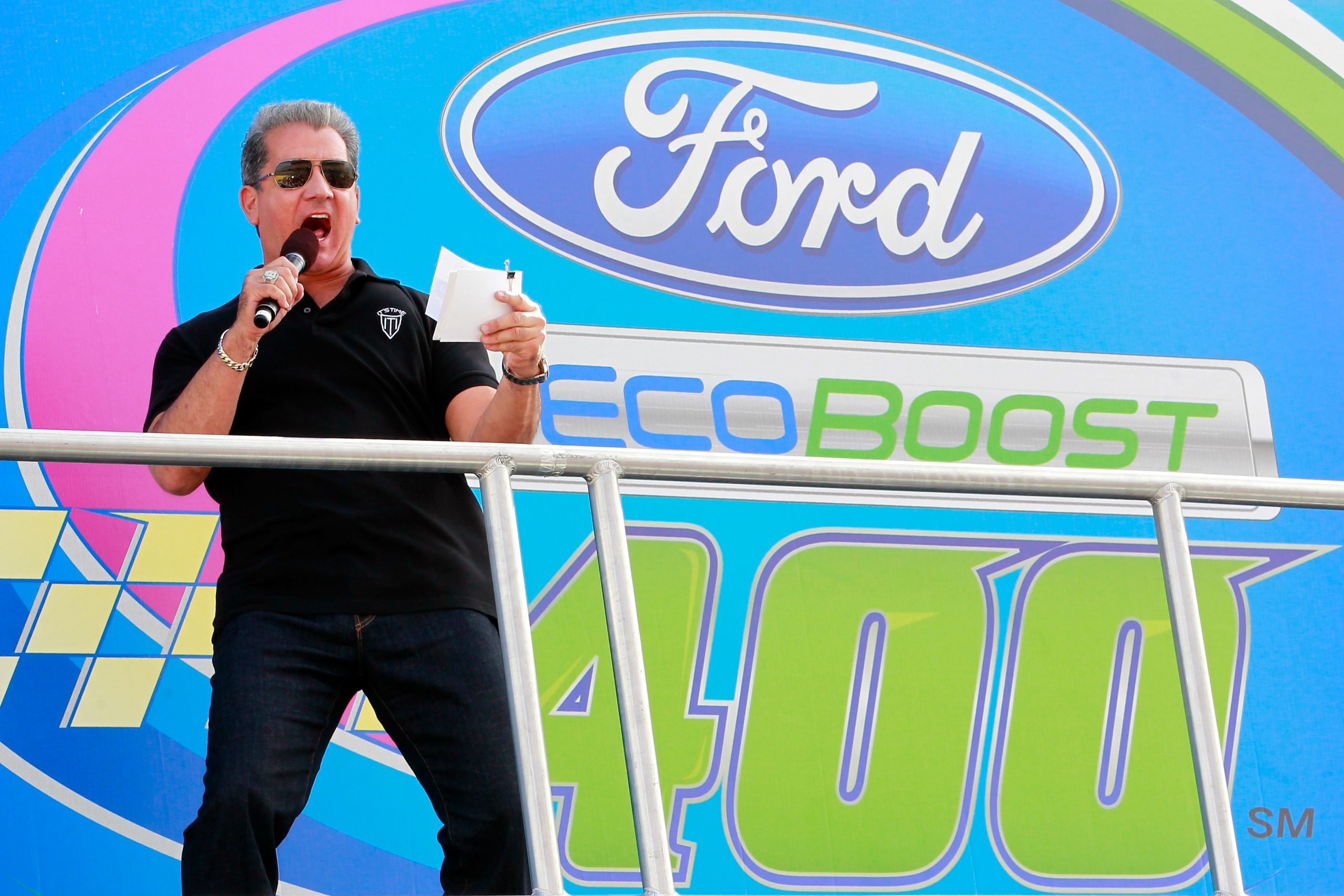 The 63-year-old has appeared on other MMA promotions too but the UFC is his regular gig. The American also was part of the movie Holmes and Watson (2018) where he appeared alongside his brother, Michael.
Bruce has also appeared in several games where he has lent his voice.
More UFC news
Follow our dedicated UFC page for instant UFC news and updates