Brendan Allen picked up an impressive win over Kyle Daukaus at UFC Fight Night: Poirier vs Hooker
UFC rising star Brendan Allen has a lot to think about after his impressive win over Kyle Daukaus at Fight Night: Poirier vs Hooker.
Allen is now on a seven-fight win streak and has won all his UFC fights. The 24-year-old currently is in the Middleweight division, however, he is contemplating moving up to the Light Heavyweight one.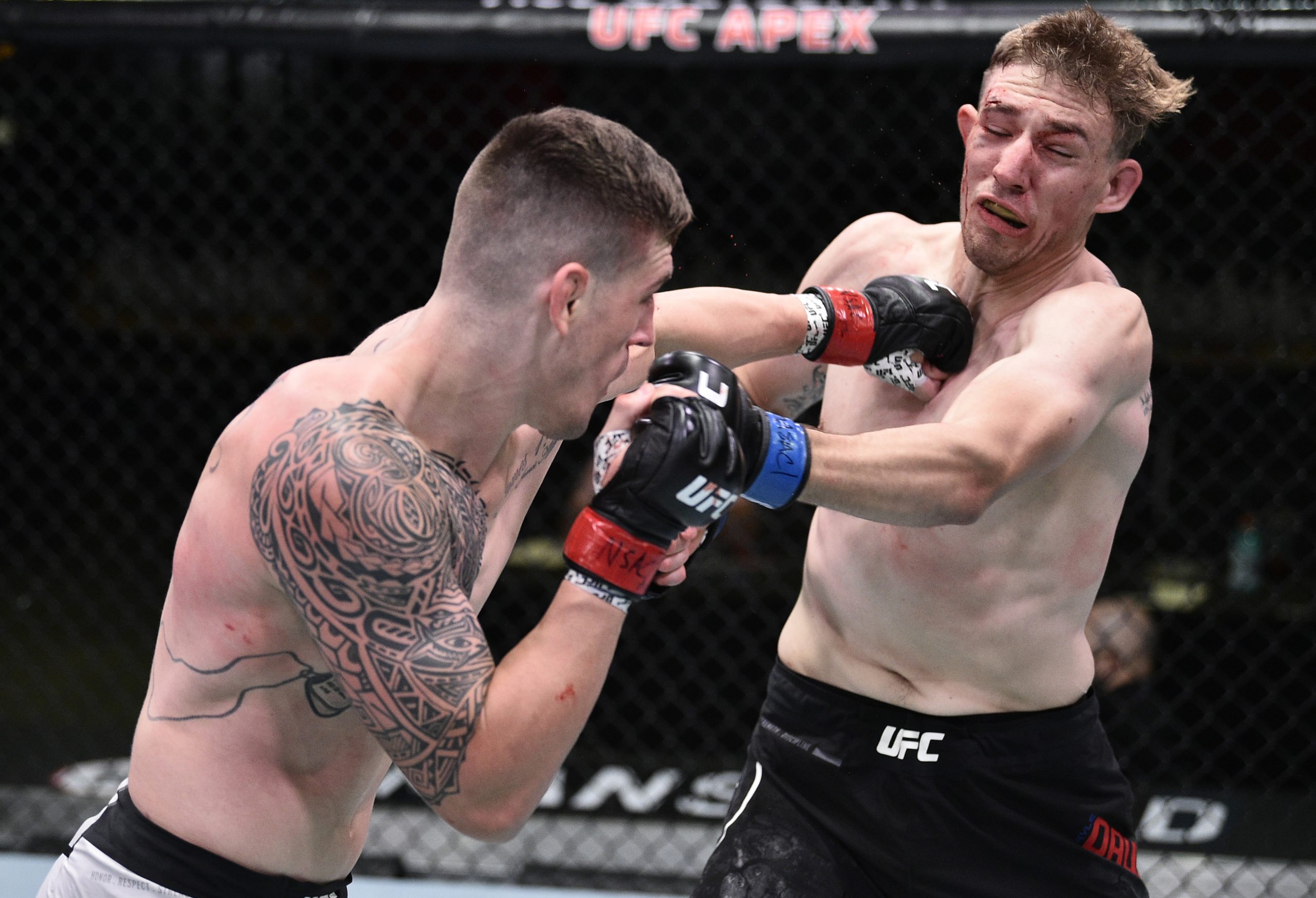 Allen was speaking with Jer Wilson in an exclusive interview as they spoke on a range of topics.
Wilson asked Allen about his plans to move up and the 24-year-old highlighted that was in the works:
"Yeah it was definitely what I was looking at, the weight cut was hard this time."
Allen was to face Ian Heinisch at Poirier vs Hooker and Daukaus was a replacement for the injured fighter.
However, the 24-year-old claimed that there were a few problems with the weight cut this time and he had a few weeks to get into share. Allen added that the lack of time was an issue but he still made it just before the clash:
"Usually I have a couple of weeks to play around, this time I didn't. The schedule for training changed, so everything was messed up. But I still went in to fight week two pounds heavier than normal. When it was time to cut water, it was the same as normal."
Almost passing out
The American also suggested that he passed out right after making weight but he didn't have any problems with the camp.
That didn't translate into the fight, however, as Allen was upset why he couldn't finish his opponent. The 24-year-old still has time on his hands now and kept his options open about which division he would take up:
"At this point, I am just going to lift. Eat better and let's see what I weigh."
Allen was also asked about possibly fighting for a UFC title in the future. However, the 24-year-old claimed that family was extremely important to him and he just wanted to make as much money to stay with them for longer.
The American added that he loved spending time at home rather than time at faraway training camps, and wasn't thinking of titles for now.
This was an exclusive interview from Blood Sweat and Tears. For more exclusive interviews and content please follow the link. 
More UFC news
Follow our dedicated UFC page for instant UFC news and updates