Jorge Masvidal has had to wait for the second-longest time in UFC history to get a title shot after Alistair Overeem
UFC Welterweight star Jorge Masvidal will finally get a shot at the title as he faces Kamaru Usman at Fight Island.
Masvidal was a short notice replacement after Gilbert Burns tested positive for Covid-19. The Brazilian's loss was Gamebred's gain and after some crazy negotiations, the fight has been confirmed.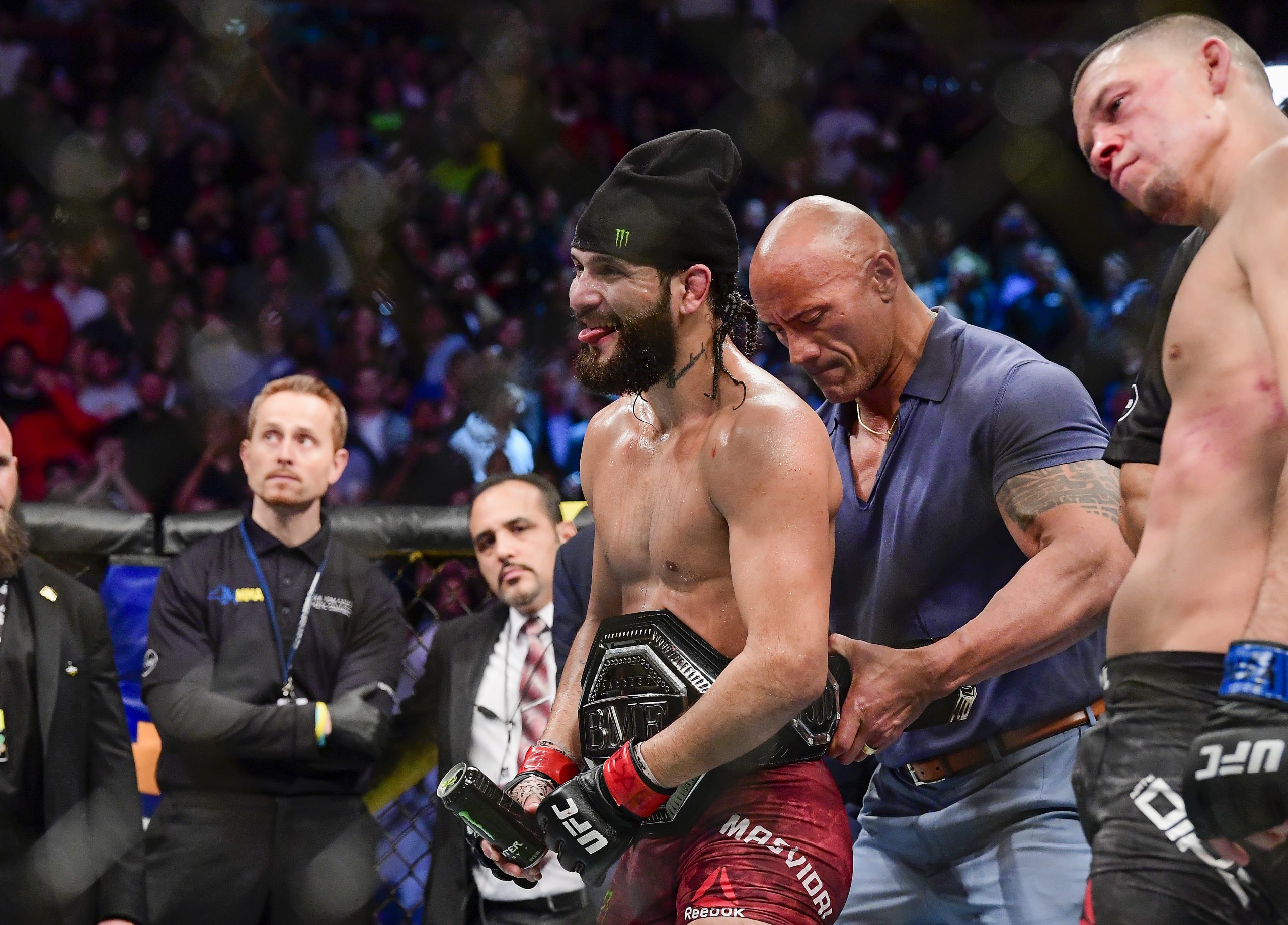 Masvidal and Usman already had a heated rivalry but their proposed fight wasn't confirmed before Burns stepped in.
Gamebred is one of the most experienced MMA stars on the UFC roster, and he has had to bide his time for a UFC title shot.
Masvidal is the BMF Champion but he has had to wait 48 matches before getting his UFC title shot. The only other person who has had to wait longer was Alistair Overeem.
The Heavyweight star had to wait for 56 matches before his shot at a UFC title, however, Overeem was a champion in other promotions.
Overeem's clash came at UFC 203 against Stipe Miocic, but the Dutch MMA star lost that fight.
Masvidal ready for his big shot
Gamebred has held the AFC Welterweight title in the past but winning the UFC would be amazing for his career.
Masvidal has had to wait a long time, but he had some of the most impressive fights in the UFC. Gamebred knocked out Ben Askren in mere seconds and also defeated Nate Diaz for the BMF title.
He has also fought with the UFC for better pay with regards to the fighters, and that could have been one reason why he was out of the first clash against Usman.
Nevertheless, Masvidal has the chance to cement his place amongst the UFC greats. Taking up a title fight at short notice is a little risky, but if anyone can pull off the win, it has to be Gamebred.
Muhammad questions location
There was a lot of madness regarding Masvidal and Usman travelling to Las Vegas before going off to Abu Dhabi.
Belal Muhammad, a Welterweight UFC star, questioned the location in all this. He suggested that the pair could fight at Las Vegas itself since there were no fans in Abu Dhabi too.
However, Fight Island is one of the biggest events in the history of the UFC. Dana White has worked hard to make this a reality and not having Usman vs Masvidal in that location would be a loss for the UFC.
Why don't they just let masvidal and usman fight in Vegas since they're both already here and there's no fans anyway 🤷🏼‍♂️

— Belal Muhammad (@bullyb170) July 5, 2020
This is one of the biggest rivalries in the UFC and what better place to see them clash than Fight Island.
More UFC news
Follow our dedicated UFC page for instant UFC news and updates