Dan Hooker vs Dustin Poirier was excellent but there was another battle that was the fight of the year, so far
Ariel Helwani and Daniel Cormier spoke during their recent MMA show and discussed the Dan Hooker vs Dustin Poirier fight.
This one went the entire distance as both stars gave it their all. In the end, it was Poirier who won the last three rounds and ended up getting the big win too.
Some had suggested this was going to be one of the fights of the year, and it lived up to the billing.
However, Helwani and Cormier both believed that this was not the fight of the year so far. Helwani even suggested that there was some recency bias regarding this fight being the best while Cormier suggested that having a name like Poirier helped in bigging up the clash.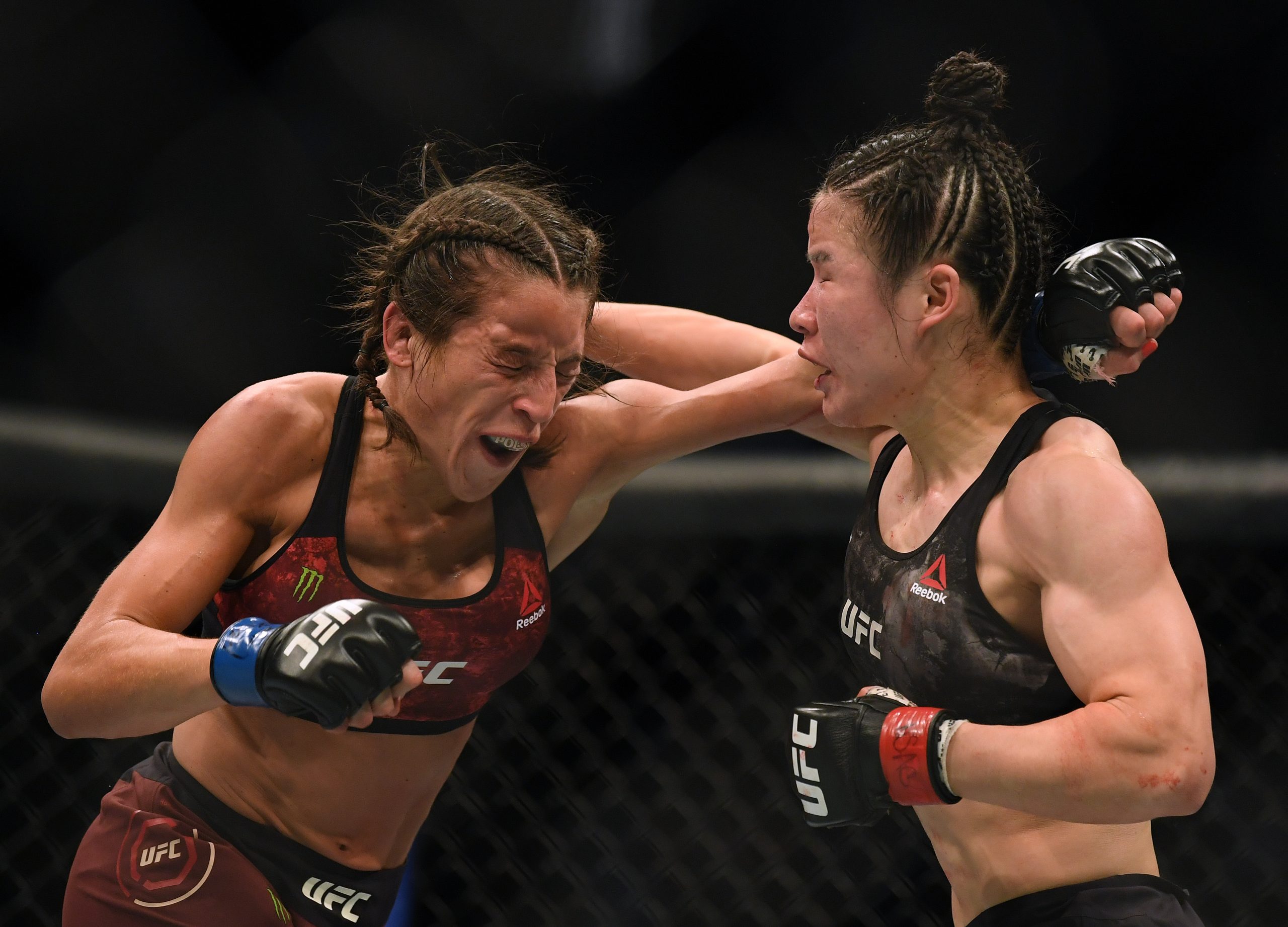 The pair both confirmed that Zhang Weili vs Joanna Jedrzejczyk was the fight of the year and  Helwani explained why it was great:
"Title fight, tremendous fight, it never slowed down. I loved that fight, Poirier vs Hooker, I was glued to the TV but Zhang and Joanna, they kept the pace for the entire five rounds. Also, super close, a lot of people thought Joanna won, and this one was clear cut."
Controversy helped the women

Cormier claimed that there was no controversy regarding the Hooker vs Poirier fight, but controversy helps. This was on show at UFC 248 as Zhang and Joanna fought tooth and nail for the Woman's Strawweight title.
It was a close contest and people weren't sure who won the brutal affair between the two women. Joanna, the former champion, also carried a lot of battle scars, which was a talking point after the clash.
DC also spoke that some aspects of the Hooker vs Poirier fight affected the overall score since there were some mat segments:
"The only difference for as great as the Poirier-Hooker fight was, there was sustained time spent on the mat not doing much, Weili and Joanna had none of that. It was completely on the feet, any takedown lasted five seconds, they were right back on their feet trading shots.

"I would agree, still to this point, Weili Joanna Jedrzejczyk."
The Joanna vs Zhang fight wasn't just the fight of the year, it will go down as possibly the greatest women's title fights in history.
Poirier vs Hooker could be the second-best fight of the year, but it certainly wasn't as exciting and riveting as when the two women destroyed each other.
More UFC news
Follow our dedicated UFC page for instant UFC news and updates