WWE star Edge was on the Busted Open podcast and spoke about his latest clash against Randy Orton
WWE star Edge was the latest star to feature on the Busted Open podcast as he spoke about his Backlash clash.
Edge and Randy Orton faced off in their second meeting at Backlash, which the Viper won. However, Edge suffered a major injury and will be out for a while.
Bully Ray and Dave LaGreca were the two hosts of the podcast, and Bully asked Edge why he wanted to fight Orton on his return.
The pair also met at WrestleMania with Edge picking up the win in a Last Man Standing match. Edge explained why facing Orton was such a big deal but highlighted some other stars he wanted to get in the ring with:
"I needed him to see if I could do this because coming back after all that time, sure I want to get in there with, like I said, Aleister Black, Austin Theory, Damien Priest, Angel Garza, Cesaro, there's so many guys I want to get in there with.

"But, I needed to start with Randy to see where I was at. To be in there with someone who I know is just so damn good, but would also push me. I had to start with Randy and I knew that coming back, having this cherry of a story dropped in his lap that Randy would step up and he just needed something to be able to sink his teeth into."
Cesaro is the only one from Edge's list that has been in WWE for a long time. Theory and Garza only recently moved to Raw while Black has been a staple on Raw for a year or so.
Priest has been doing great things on NXT and recently clashed against Finn Balor.
Did Orton need a push?
Edge admitted that he pushed Orton because he needed someone to do that. The Viper, according to the Rated-R Superstar, is one of the most special talents in WWE but didn't know that.
Edge also spoke about Orton's lineage in WWE and how only Kurt Angle came close to being a natural in the ring.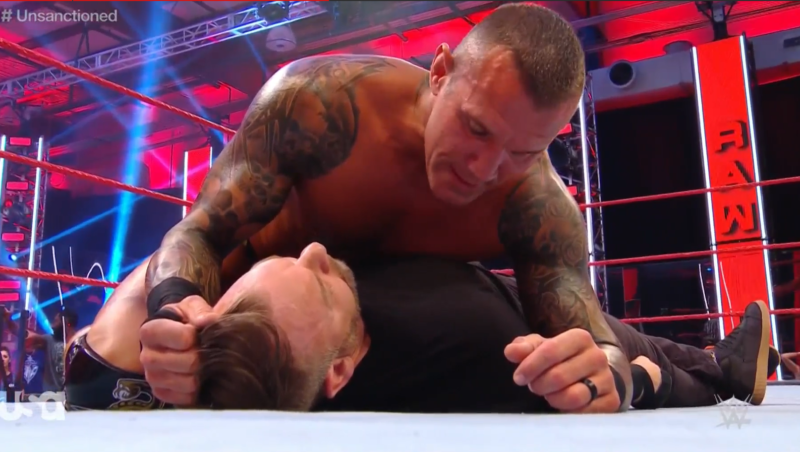 Bully had claimed in previous shows that Orton was just going through the motions, and needed the right person to get back to the top.
While Orton and Edge aren't fighting for titles, their rivalry seems to be the best thing on Raw. Orton continued this rivalry even without Edge on the show.
He attacked Edge's best friend, Christian, and is back to his Legend Killer days. The Big Show is his next target but there is no doubt that Edge has taken Orton to another level.
More WWE news
Follow our dedicated WWE page for instant WWE news and updates