The Ultimate Tennis Showdown is a different take on the sport and here is all you need to know about the rules, schedule and players

French tennis coach Patrick Mouratoglou and Australian tennis star Alex Popyrin had joined hands to organise the Ultimate Tennis Showdown 2020 (UTS) recently.
Mouratoglou, Serena Williams' coach is one of the masterminds behind the event. He revealed the reason behind the formation of the new-look UTS as the desire for tennis to reinvent itself as a younger fan's sport.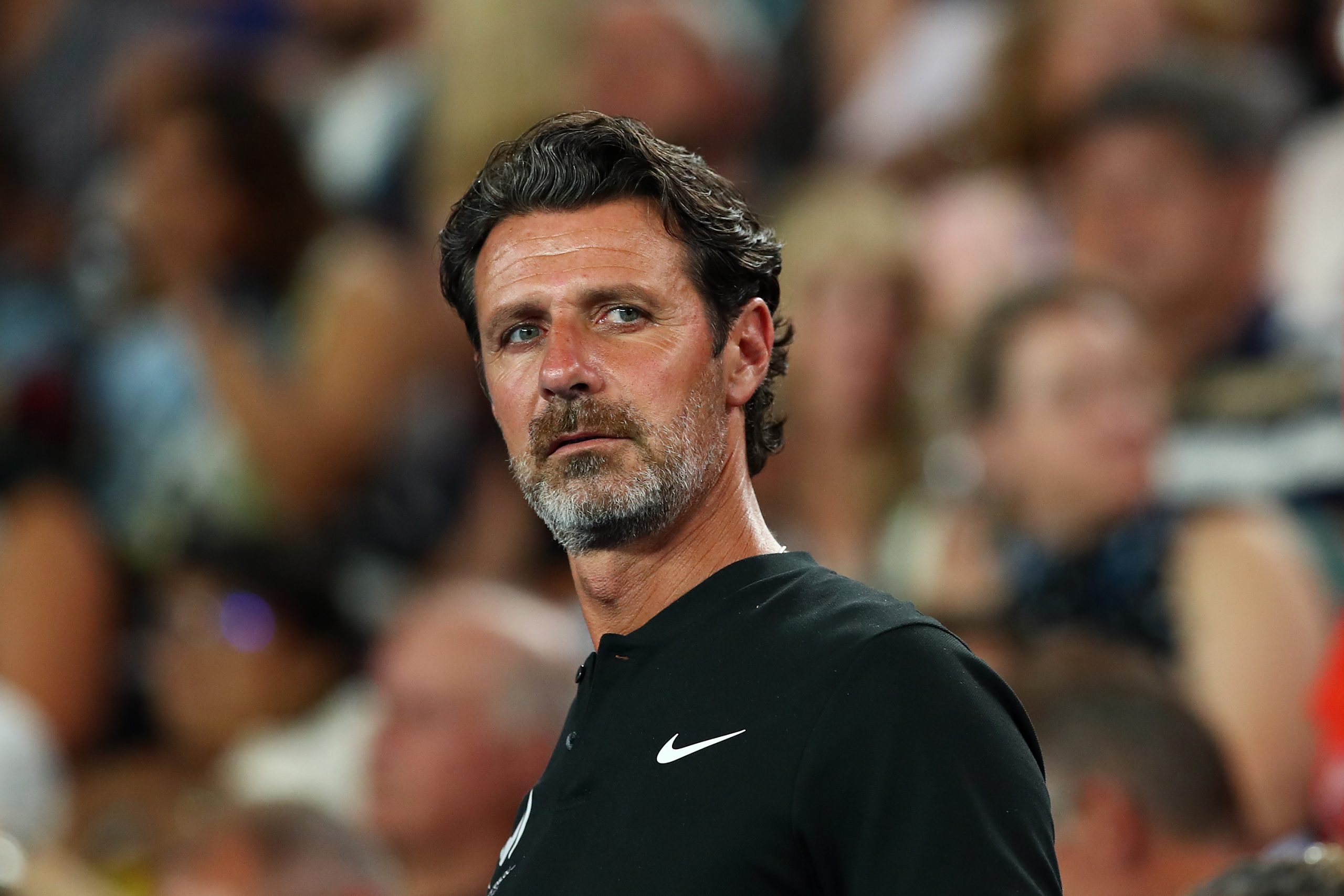 While the UTS remains an exhibition event, the biggest difference of the tournament from normal tennis is its change of rules that will allow a player to express themselves on the court. For example, there will be no code violation penalties for breaking one's racquet unlike in the normal format.
Ultimate Tennis Showdown Rules
Each player will take on every other player in a round-robin match-up which will go on for five weeks. At the end of the round-robin stage, a final playoffs round is expected with the top six going through.
We promised we would experiment with a new format…

Here's how the #UTShowdown matches will be played 👇 pic.twitter.com/kJ4E04VpCw

— UTS | Ultimate Tennis Showdown (@UTShowdown) June 11, 2020
The top two will move directly to the semi-finals while the remaining four will feature in the quarterfinals to decide the other two semi-finalists. Matches will be played using the following rules:
4 periods of 10 minutes each.
Players serve twice alternatively
Whoever is ahead at the end of the quarter wins the quarter.
If match tied at two quarters each, a sudden death tie-breaker decides the winner
1-hour format
2-minute changeovers
Timeouts
Consulting with coaches allowed
Players allowed seven cards including an extra serve, removal of opponent's serve, three points for a winner, two points for winning a net point, force your opponent to serve and volley, force your opponent to win the point in three shots or less.
Ultimate Tennis Showdown Schedule and location
UTS kicked off with the first of 50 scheduled matches that will take place every weekend at the Mouratoglou Academy in the South of France through July 12th.
Full schedule 🗓

June 13-14: Matchdays 1-2
June 20-21: Matchdays 3-4
June 27-28: Matchdays 5-6
July 4-5: Matchdays 7-8
July 11: Matchday 9
July 12: Knockout stage (quarterfinals + semifinals + final) pic.twitter.com/Bd2CgJtyL4

— UTS | Ultimate Tennis Showdown (@UTShowdown) June 8, 2020
There will be a total of 10 matches played every weekend for five successive weeks and it commenced on June 13.
Players competing
Apart from Popyrin, other big names who will feature include Dominic Thiem, Stefanos Tsitsipas. Benoit Paire, Lucas Pouille and Richard Gasquet have also confirmed their participation.
The Dream Thiem is finally complete…@ThiemDomi rounds off a stacked #UTShowdown field! pic.twitter.com/lvaD9w7yOD

— UTS | Ultimate Tennis Showdown (@UTShowdown) June 11, 2020
The following is the list of probable players taking part in the competition as of now: Stefanos Tsitsipas, Benoit Paire, Dominic Thiem, Lucas Pouille, Richard Gasquet, David Goffin, Feliciano Lopez (replaced for the injured Felix Auger-Aliassime), Alexei Popyrin, Dustin Brown, Elliot Benchetrit and Matteo Berrettini.
More Tennis News:
Follow our dedicated Tennis page for instant Tennis news and updates