The result of Jon Jones vs Dominick Reyes was controversial as Jones kept his Light Heavyweight crown
Dominick Reyes vs Jon Jones seems to be continuing outside the Octagon. Jones and Reyes met at UFC 247 with the Light Heavyweight title on the line.
Jones got the win over his rival and kept the belt. However, many believed that Reyes had done enough to get the win and also the belt from Bones.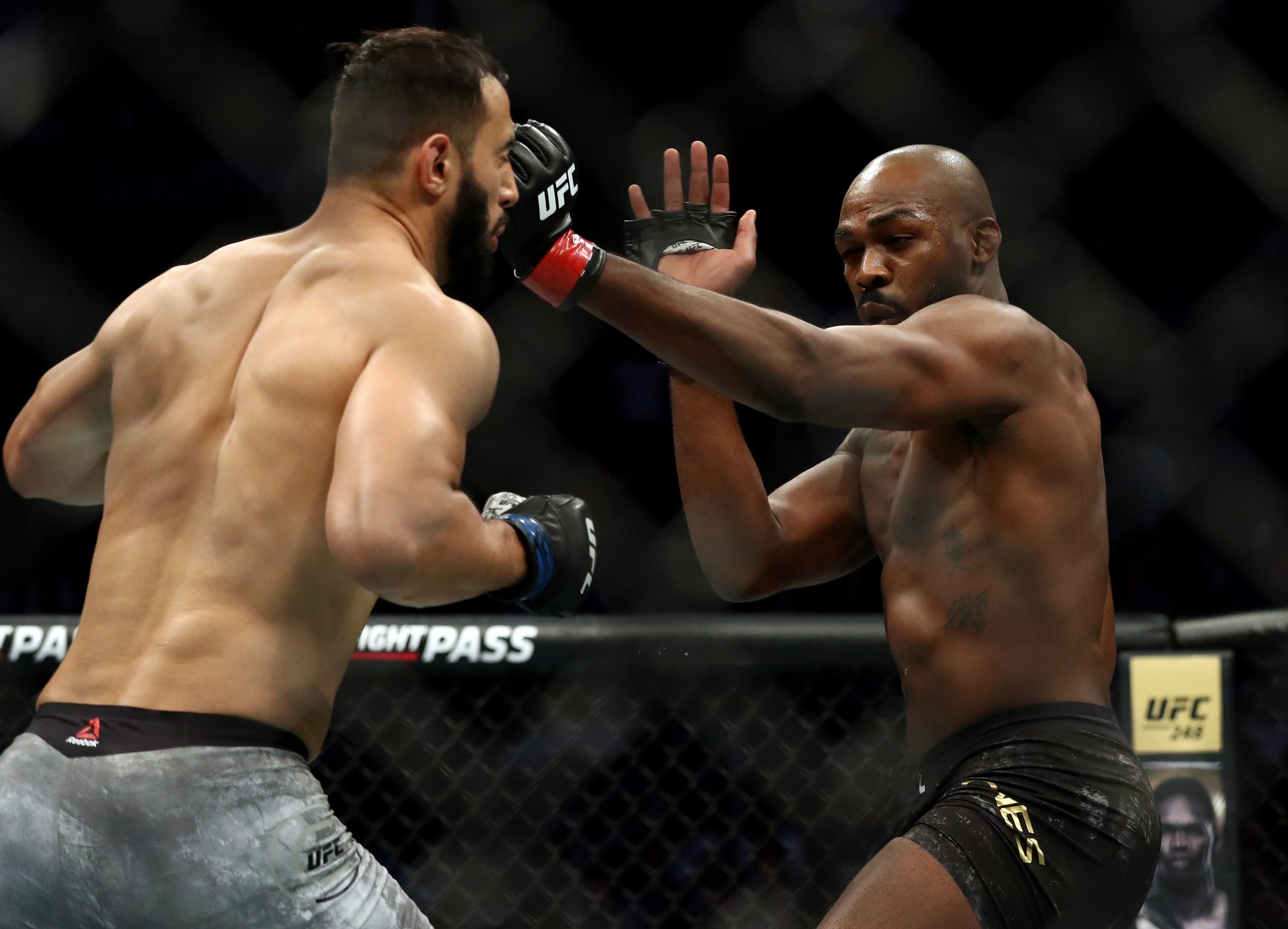 Their rivalry has continued post that fight but neither of them have been seen in the Octagon since. Jones has had his legal troubles in between all this, and Reyes took another shot at the champion.
The 30-year-old has hit out on Jones several times after the fight and did so on social media.
Reyes posted a simple update which got a lot of fans talking:
"Jon Jones is an actual idiot"
Another fan, Ben Askren's Ghost, claimed that there was nothing new about it, but Reyes just wanted to make things clear:
"I've tried to give him the benefit of the doubt, but man!"
This could have stemmed from one of Jones' recent updates. Jones hit out at the Spanish word for black which was used to describe a pair of jeans, and he posted the same on Twitter.
I'm totally aware how to say the word black in Spanish.. I still feel like #Hollister's choice of words were insensitive and insulting.. Call me sensitive if you want but today I was totally insulted. pic.twitter.com/vRroEK5uaY

— BONY (@JonnyBones) June 22, 2020
This was a bit controversial regarding the Black Lives Matter movement across the world. The other update that got Jones a lot of slack was regarding using Google to make searches over the coronavirus cases.
— BONY (@JonnyBones) June 22, 2020
There are thousands of cases being reported daily and mashing in any number could lead to a search result.
When will Reyes fight next?
While Reyes has been open to a rematch against Jones, he was willing to sign for a fight after their first one, the champion isn't all that keen.
Jones tried to fight Francis Ngannou in the UFC heavyweight division. However, the parties weren't able to agree on the financial aspects.
Jones decided to hang up his belt, but no fight has been finalised for the vacant title. It could be a move to get more money from the UFC, something that Jorge Masvidal has also highlighted.
Bones has beaten all comers since winning the Light Heavyweight title, and it will be interesting to see if Reyes vs Jones 2 takes place.
More UFC news
Follow our dedicated UFC page for instant UFC news and updates