Sammy Guevara and Chris Jericho are part of the Inner Circle
AEW superstar Sammy Guevara took to Twitter and joked that he was in Chris Jericho's arms during the WCW days.
The picture seems to be a joke claiming Guevara was with Jericho way back during the 90s. This was an image from WCW Nitro and some fans pointed out that the youngster couldn't be Guevara.
However, half of Le Sex Gods decided to post it and suggested that it was indeed him.
Good times! https://t.co/nZRZYlnnMg

— sammy guevara (@sammyguevara) May 11, 2020
Jericho and Guevara teamed up against Matt Hardy and Kenny Omega in a street fight and emerged victorious recently.
The babyfaces seemed to have the match locked up early on when Hardy jumped off a ladder and sent Guevara through a table, only for Jake Hager to pull the referee out of the ring.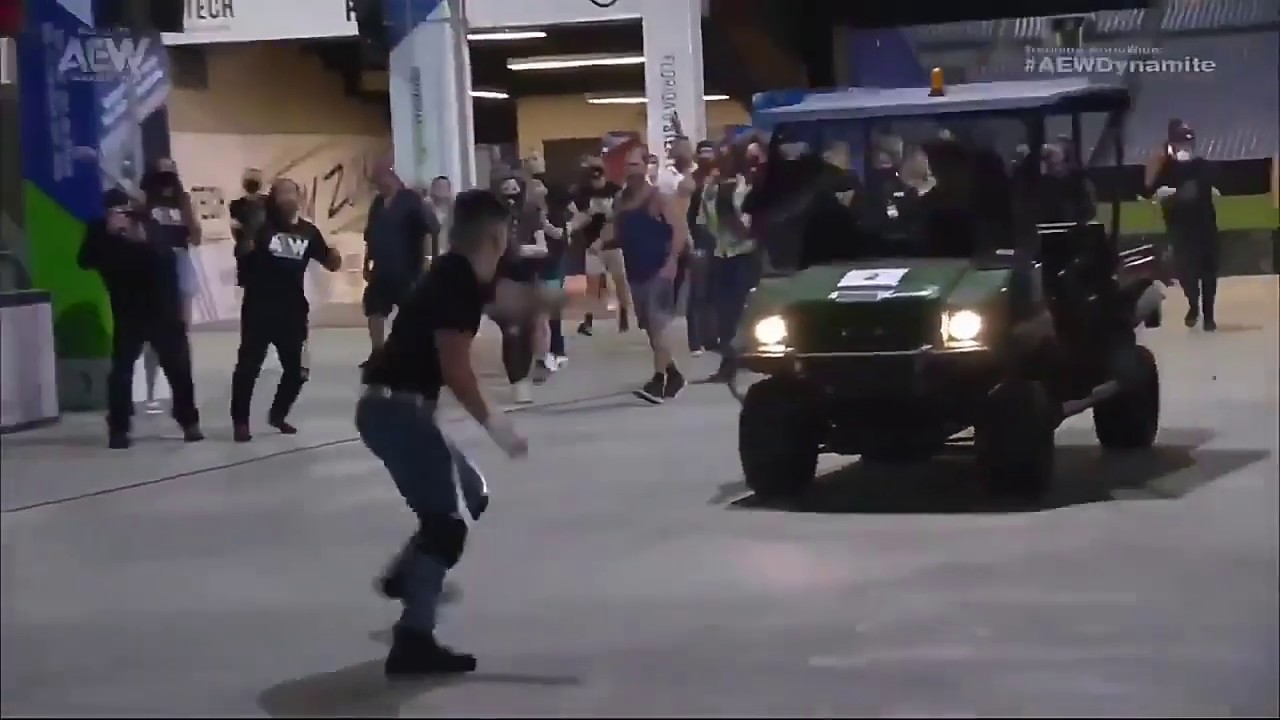 Following a commercial break the match spilled out of Daily's Place and over towards TIAA Bank Field. Hager and Jericho then trapped Hardy inside of an ice machine, leaving Omega to fight on his own.
Eventually Hardy broke out of the ice machine in new attire, which Excalibur clarified as Hardy's alter-ego Damascus. He got hold of a golf cart and drove it right at the heels, clipping both Jericho and Guevara.
Teacher Jericho
When AEW Dynamite first arrived on TNT back in October, one of the first wrestlers to pop up onscreen was Texas native Guevara.
The 26-year-old was already known in certain circles of wrestling fandom from his time in Lucha Underground and Lucha Libre AAA, but this was his first chance in the spotlight on a nationally televised stage. And he didn't disappoint, pushing Cody Rhodes to his limit in a 12-minute match.
Fast forward to now and Guevara has firmly established himself as one of the two biggest rising stars in the company.
In the months since joining The Inner Circle, Guevara and Jericho have seemingly been inseparable on television as the young star tries to learn as much as he can from the 49-year-old former world champion.
"There's just so much [to learn from him,] Guevara said."I feel like seeing him how, he works at 50 years old, doing all these different ventures, is motivating to me just to see.

"[It's like,] 'Okay, I'm doing this one thing and trying to be good at it, he's doing all these different things and being great at all of them.' Just watching him do all these different things is making me want to step up my game and work even harder."
More
AEW

news

Follow our dedicated AEW page for instant AEW news and updates