Dana White provided a hint that Jorge Masvidal vs Conor McGregor could happen in the future
The UFC world almost came to a screeching halt as Dana White suggested that Conor McGregor vs Jorge Masvidal could happen in the future.
That seems a little strange given that Masvidal was to fight Kamaru Usman for the Welterweight title. Usman and Masvidal have been involved in a war of words for a while and even almost came to blows prior to the Super Bowl.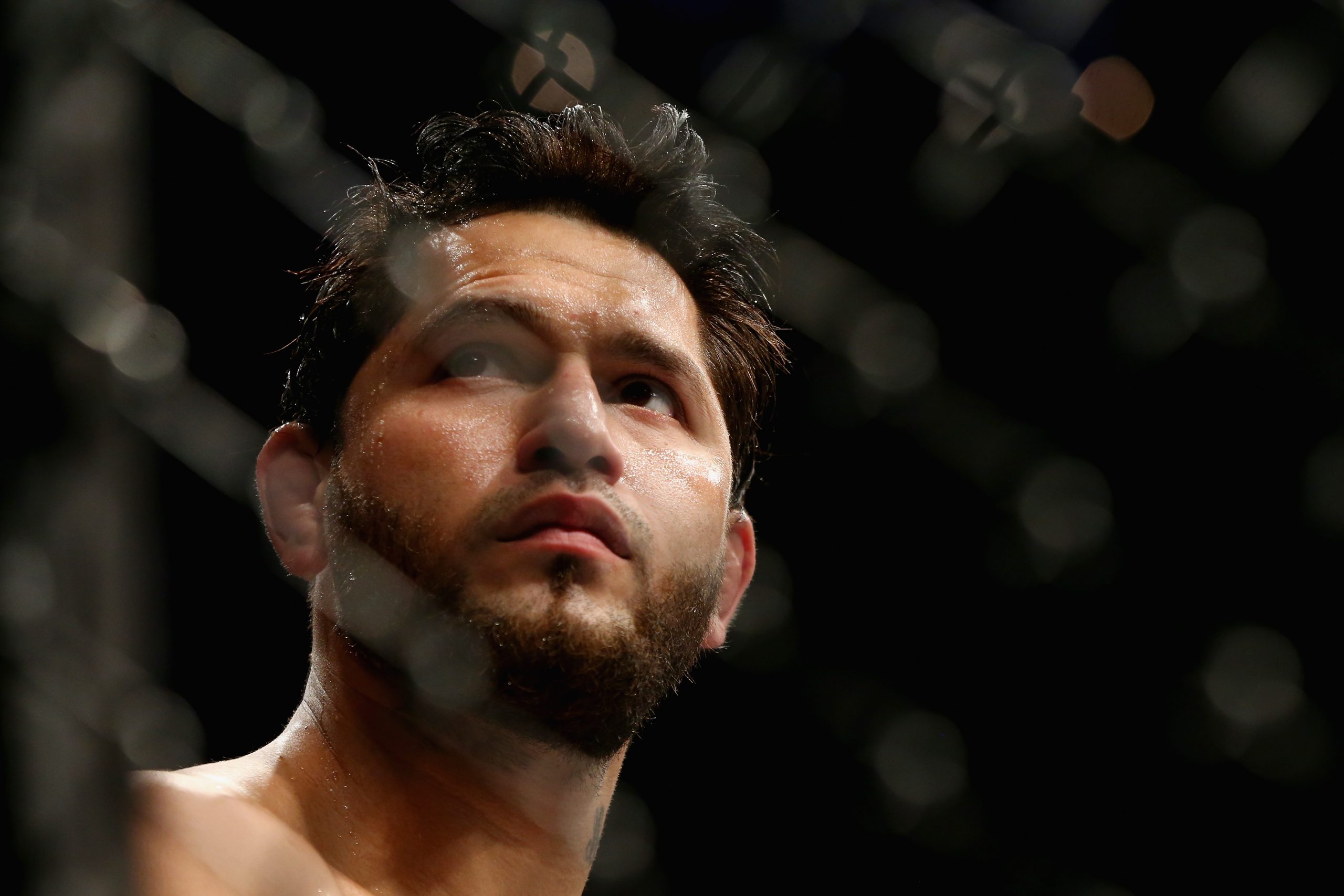 However, rumours are strife as White suggested something big could happen for Masvidal, big enough to possibly take him out of the title fight.
Chael Sonnen heard White's podcast appearance on a recent show where he claimed that Masvidal could be an opponent for McGregor, however, the former UFC star didn't get to hear everything perfectly:
"I gotta tell you, I watched this thing three times. I'm not clear on a d*** thing, I'm more confused."
Something is a miss
Sonnen also spoke about something not being right in the fight being setup. He went on to say that Usman did not look injured in recent Instagram videos and had been training hard too.
The former UFC star also called up a friend of Usman's who also said that there was nothing wrong with the champion.
"I don't know why Kamaru vs Masvidal is off", repeated Sonnen.
Sonnen did come to a conclusion that if there was anything to break off a title fight for Masvidal would be a clash against McGregor.
The former UFC star ended by saying that what could be bigger than Kamaru vs Masvidal. However, he did go on to say that if there was a reasonable bet to make for McGregor vs Masvidal in the works with "very limited information."
Sonnen makes the right calls by suggesting that scrapping a title fight for Masvidal would be big, especially if he went up against McGregor.
However, the Irishman or Masvidal would have to change divisions to fight. Both stars have fought in other divisions too, and it will be interesting to see if the clash does take place.
More UFC news
Follow our dedicated UFC page for instant UFC news and updates