Jinder Mahal has set his sights on destroying 2020 after returning to WWE

WWE star Jinder Mahal claims he is destroying 2020 after making a comeback recently through his recent post on Instagram.
WWE is going through a difficult portion of the company's history. However, there's always the possibility that a well-timed return could turn things around.
Mahal has been out of action since June of last year. But the Modern Day Maharaja made his comeback recently and destroyed Akira Tozawa.
He also posted a funny picture of his opponent being taking to task and suggested he would destroy 2020.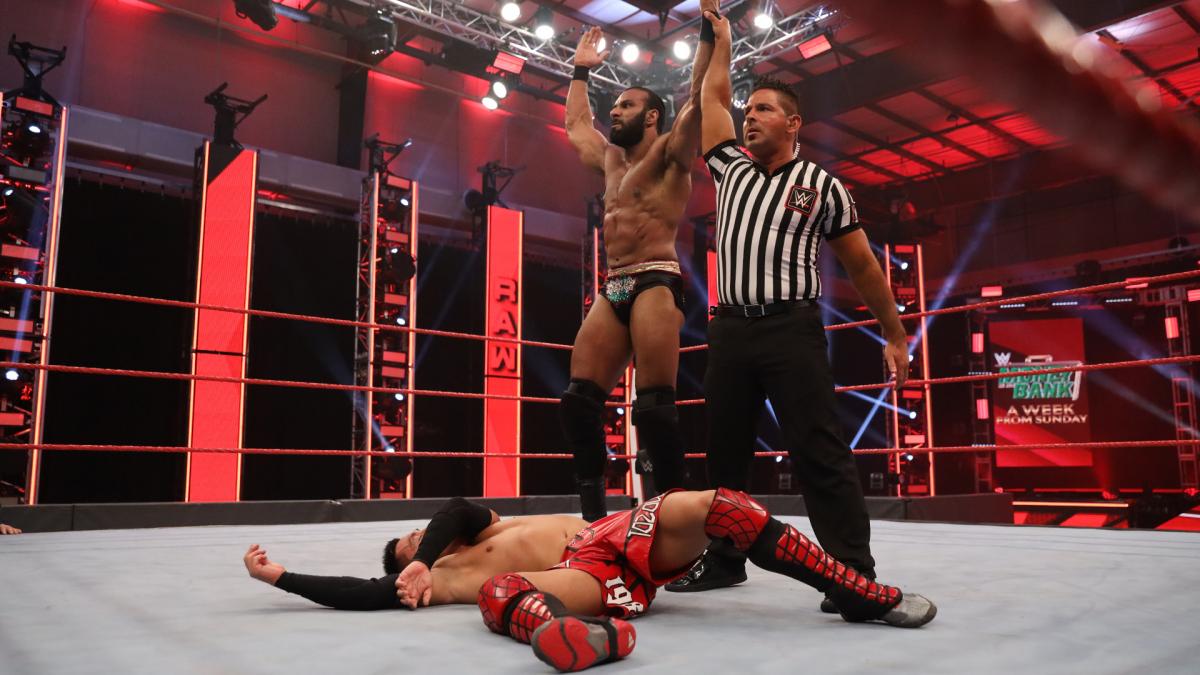 Mahal, who most famously held the WWE Champion title for 170 days back in 2017, made a return in the WWE Raw ring this week.
The Indian origin fighter was last seen at the WWE Super ShowDown in the 50 man Battle Royal last year. However, Mahal suffered from a knee injury that required for him to undergo surgery and 6 to 12 month recovery time period.
The Maharaja faced Tozawa for his return match and clinched an easy victory. After having no big feat to his name post the Champion's title in 2017, Jinder had signed a second contract of 5 years with WWE in June, 2019.
3MB trio have three different career paths

33-year-old Mahal was let go from the company back in 2014 alongside fellow 3MB teammate Drew McIntyre, before returning and shocking the world when he became WWE Champion three years later.
Earlier his mate, McIntyre completed his own winding road to the top as he defeated Brock Lesnar at WrestleMania 36 to claim the industry's top prize.
Drew briefly spoke about Jinder's struggles when he was initially released from WWE back in 2014. He told fans they can expect to see a "new" Modern Day Maharaja soon.
Jinder's last WWE match before getting injured was the Battle Royal won by Mansoor at last year's Super ShowDown. Before that, the former WWE Champion was mixing it up in the then-newly minted 24/7 Championship picture.
Heath Slater, who was also a part of 3MB, was released by the WWE earlier this month.
More WWE news
Follow our dedicated WWE page for instant WWE news and updates