Tony Ferguson faces Khabib Nurmagomedov at UFC 249
UFC Lightweight champion Khabib Nurmagomedov has been warned by Tony Ferguson ahead of UFC 249.
The pair will meet on 18 April, however, there still is no confirmation of where the fight will be. The coronavirus pandemic suspended all UFC operations after UFC Brasil, but Dana White is 99.9% sure of the location for Khabib vs Ferguson.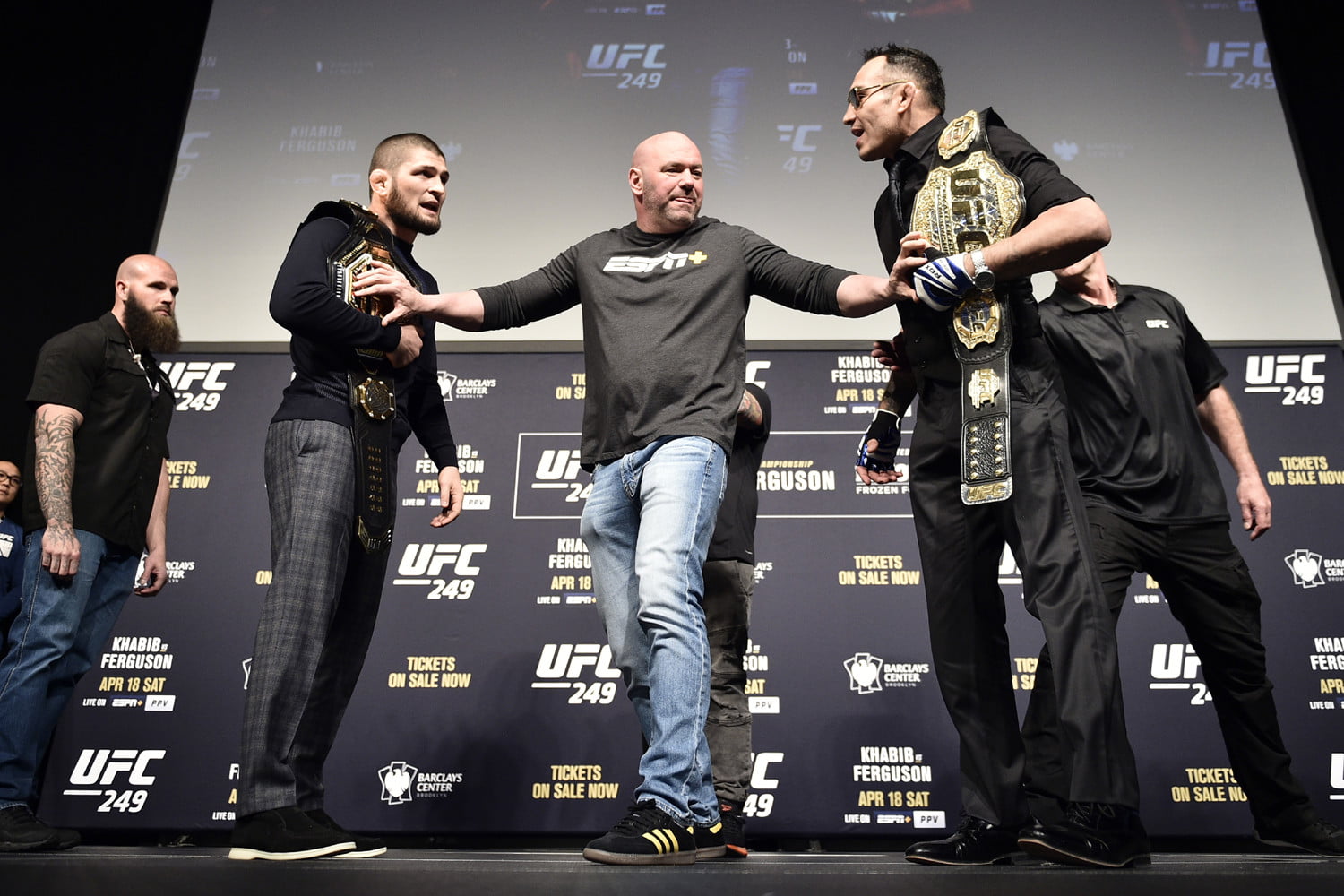 This fight has been on the UFC cards four times in the past. However, for one reason or another, it has been called off.
Ferguson doesn't want to let Khabib off the hook this time and took a swipe at the champion.
Reports have suggested that Khabib left the US to train in Russia. However, there is an international travel ban in the European nation due to the coronavirus.
That could throw the fight in jeopardy, but Ferguson called out the champion on Instagram:
The Lightweight challenger also shared a promo for the fight, and it seems that 18 April will finally see two of the best in the Octagon for the first time.
Khabib's location a mystery
While the rivalry between the pair has only grown in the weeks leading up to the fight, there is a real concern about where Khabib is.
Ali Abdelaziz claimed that rumours of Khabib being in Russia were "fake news". However, it is important to note that Khabib vs Ferguson might not take place in the US.
There are several restrictions on the number of people gathering in one location in the States, and that should see the fight shifted to another country.
Ferguson and Khabib have been doing their training bits to stay in shape, and hopefully, we learn of the new location soon.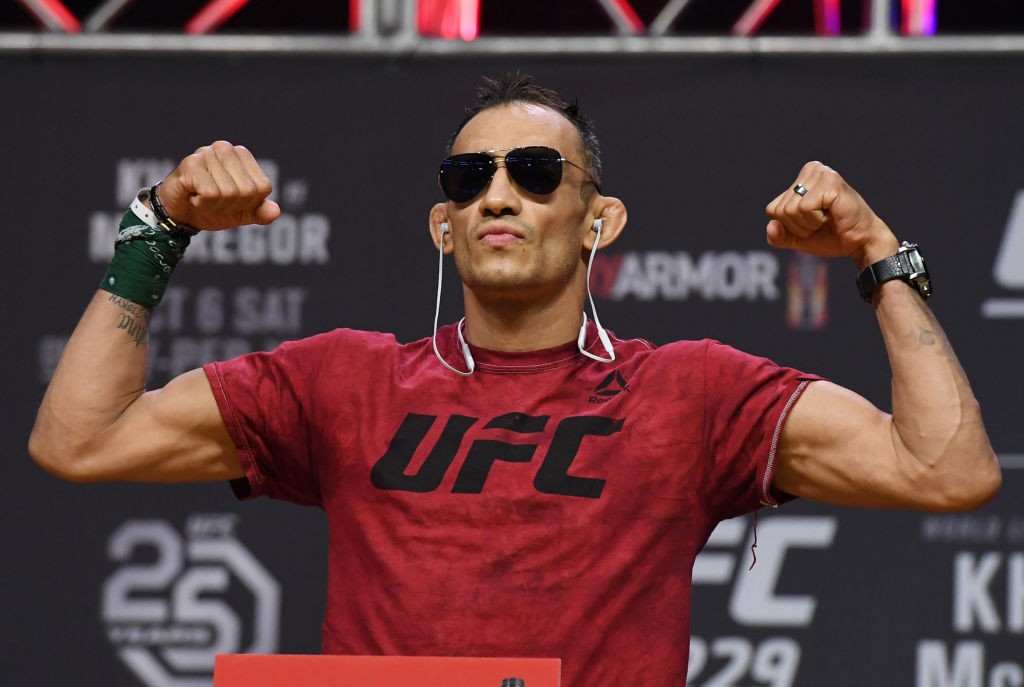 18 April will be a huge day for the UFC as they return to action after almost a month. They have a huge match in Khabib vs Ferguson, but more fights are needed to make the card a stellar one.
More UFC news
Follow our dedicated UFC page for instant UFC news and updates