WWE NXT results, winners, grades and reaction: WWE NXT went back to providing their fans with a lot of wrestling after last week's show.
There was a lot of action on this week's show and Triple H came out to address the fans too. NXT TakeOver: Brooklyn has been cancelled due to the coronavirus pandemic, and there were several big matches on show.
Overconfidence costs Theory
Austin Theory faced off against Tyler Breeze and there was a lot of cockiness from the new NXT star.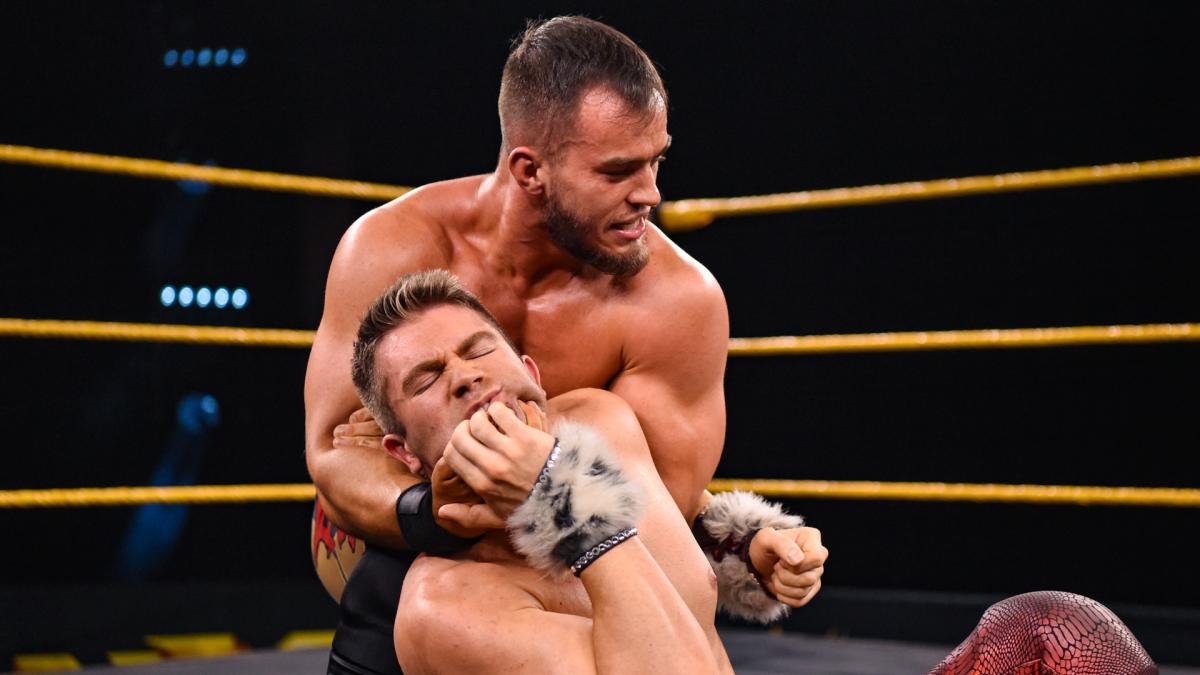 Breeze also recorded himself, mid-match, using Breeze's phone and that was ultimately his downfall.
Breeze hit him with the Beauty Shot and picked up the win.
Don't mind Austin. He's just taking a selfie video break. Happens to the best of us. #WWENXT @austintheory1 @MmmGorgeous pic.twitter.com/qaJ3ThGU4h

— WWE Universe (@WWEUniverse) March 26, 2020
Breeze beats Theory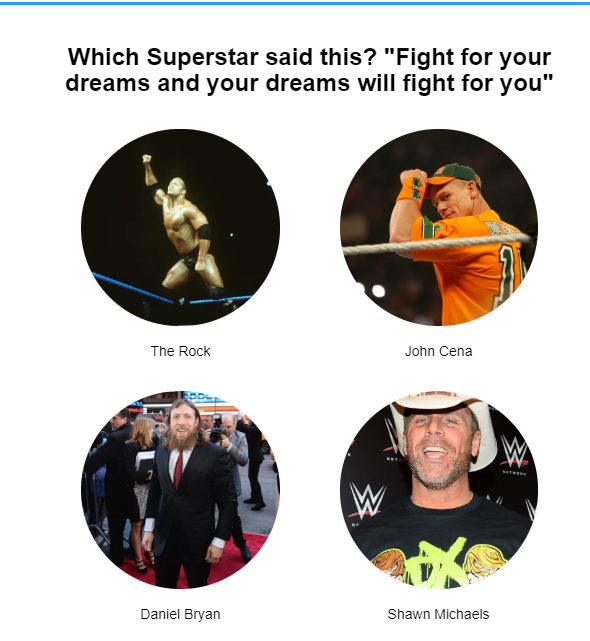 Note: Join our telegram community and get WWE Memes, trivias, highlights as it happens!
Grade C
The taunting from both men could have worked better if there was a crowd, but this was a decent enough match to start off NXT.
Theory had been on a bit of a high last week but was brought down to earth by Prince Pretty.
Killian Dain wins again
Killian Dain was up against Tehuti Miles. Miles used some smart moves early in the match but Dain used his strength to pick up a quick win.
I'm the guy who's going to hurt all your little favourites https://t.co/IYOUcoeNEv

— Killian/Damo (@KillianDain) March 26, 2020
Dain beats Miles
Grade C
This was a typical squash match and nothing much could be taken away from the clash.
Grimes vs Nese
Cameron Grimes was back in action after losing out on the NXT North American title to Keith Lee.
He was up against the always impressive Tony Nese and picked up the win.
Grimes beats Nese
Grade C
Another match that probably was made due to the lack of wrestlers. Grimes looked good in the ring again, and it will be interesting to see which direction WWE takes with him.
Ladder match for women's contender's slot
Aliyah was expected to face Xia Li for a place in the Ladder Match. However, Li was injured backstage and Aliyah might have expected an easy ride.
There was more drama as Io Shirai was allowed to compete in place of Li and she picked up a quick win.
Oh, how we missed @shirai_io. 🌛#WWENXT pic.twitter.com/iFuaFe4Ohd

— WWE (@WWE) March 26, 2020
Shirai beats Aliyah
Grade B
This was set to be another squash match but replacing the competitors was a good move.
Shirai coming back is a huge boost for the NXT women, and it will be interesting to see how she does in the Ladder match.
Keith Lee faces a challenge
Keith Lee has had a huge target on his back since picking up the North American title. He was attacked a couple of weeks ago and hit out on Dominik Dijakovic in a state of confusion.
Lee came out to apologise to Dijakovic but he wanted a shot at the title. Damien Priest also came out and interrupted the pair before a fight broke out.
This time, it was Dijakovic who stood tall as the others were sent crashing.
Six foot seven springboard swanton in jeans and timbs, folks. https://t.co/Wlv7UeNck3

— Dominik Dijakovic (@DijakovicWWE) March 26, 2020
Grade B
The trio should provide a great match, whenever they fight for the title. A couple weeks back it was Priest who got the upper hand and this time, it was Dijakovic, and it will be interesting to see what happens next.
Lorcan & Burch pick up another win
Shane Thorne and Brendon Vink were up against Oney Lorcan and Danny Burch.
This was an easy win for Lorcan and Burch despite Thorne throwing in some decent offence.
Lorcan & Burch beat Vink & Thorne
Grade D
Lorcan and Burch look great as a team together but there really was not a lot put up by Vink in this clash.
The NXT tag division already has some great teams, and Lorcan & Burch could get a shot in the future.
Ladder match qualifier #2
Candice LaRae and Kayden Carter were up next for a spot in the ladder match.
The match might not have been the best for the pair, but they certainly put on a show and kept things ticking.
♀️= ♂️#WomensHistoryMonth #WWENXT @CandiceLeRae pic.twitter.com/fsQQve9jIu

— WWE NXT (@WWENXT) March 26, 2020
It was LaRae who picked up the win and became the next member of the big match.
LaRae beats Carter
Grade B
Both women put up a fast-paced match, and although this could have been a little longer, it still was entertaining.
Riddle is attacked
Matt Riddle was in singles action against Roderick Strong of the Undisputed Era.
The Original Bro has been flying high since picking up the tag titles with Pete Dunne and picked up the win over Strong.
However, he was attacked after the match by two men and Malcolm Bivens came out to suggest that the pair were the future of the tag team division.
WHAT IN THE WORLD IS GOING ON HERE?!#WWENXT @SuperKingofBros pic.twitter.com/F1lVgWtxMA

— WWE (@WWE) March 26, 2020
Riddle beats Strong
Grade B
This was another match that could have gone on for long but was ended quickly, possibly due to a stuffed NXT show.
However, the appearance of the two wrestlers at the end puts up a lot of questions regarding the tag divisions.
Triple H in the ring
The Game came into the ring and called out Tommaso Ciampa and Johnny Gargano. H wanted the pair to end this but there would be no fighting tonight.
H wanted them to finish their rivalry or they would be gone from NXT and a final battle was set in two weeks in an empty arena.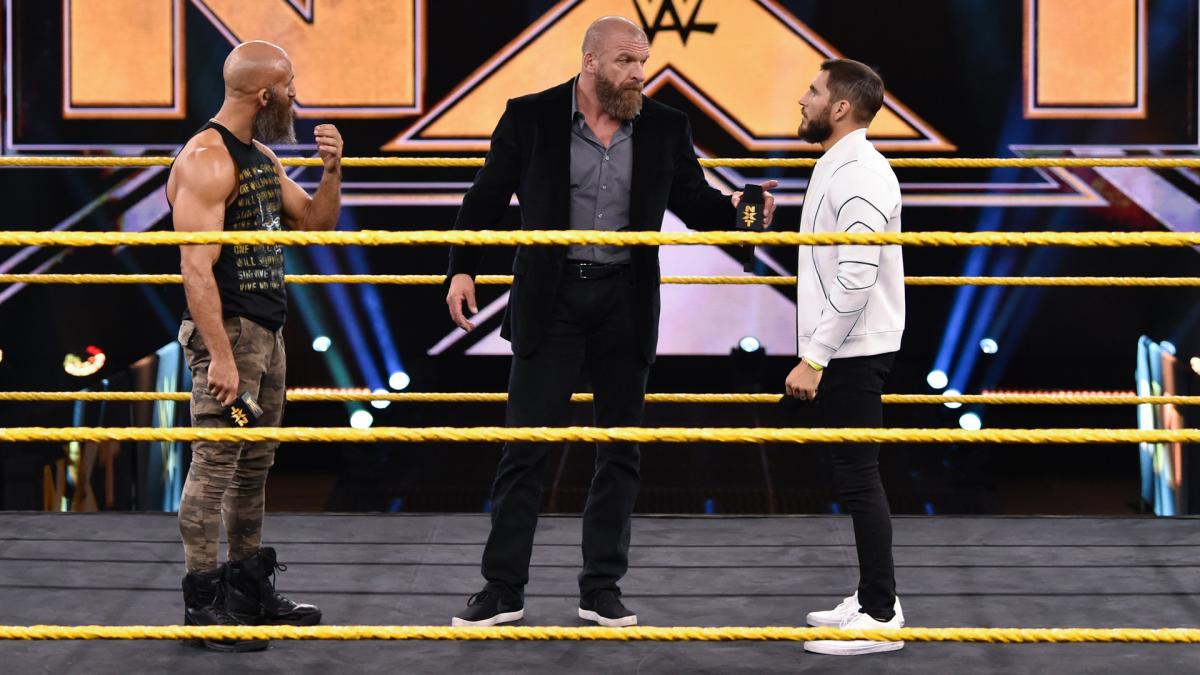 There was more confusion later on as another superstar's arrival was hinted on after this segment.
Tick tock, @JohnnyGargano & @NXTCiampa…

⏳⌛#WWENXT pic.twitter.com/6PAXiYWt3G

— WWE NXT (@WWENXT) March 26, 2020
Grade B
The empty arena didn't help Gargano or Ciampa as they let their hearts out with several hard-hitting comments.
A final fight is needed to close this chapter, and hopefully, allow both stars to possibly move to the main roster.
More WWE news
Follow our dedicated WWE page for instant WWE news and NXT results, winners, grades highlights and reaction.