Khabib Nurmagomedov was supposed to fight Tony Ferguson at UFC 223
Khabib Nurmagomedov vs Tony Ferguson seems set for 18 April at UFC 249. The pair have been scheduled to fight four times in the past, but haven't been able to meet up.
This time, it is for the Lightweight title with Khabib 28-0 in his MMA career. Ferguson is 25-3 and is on a 12-fight winning streak.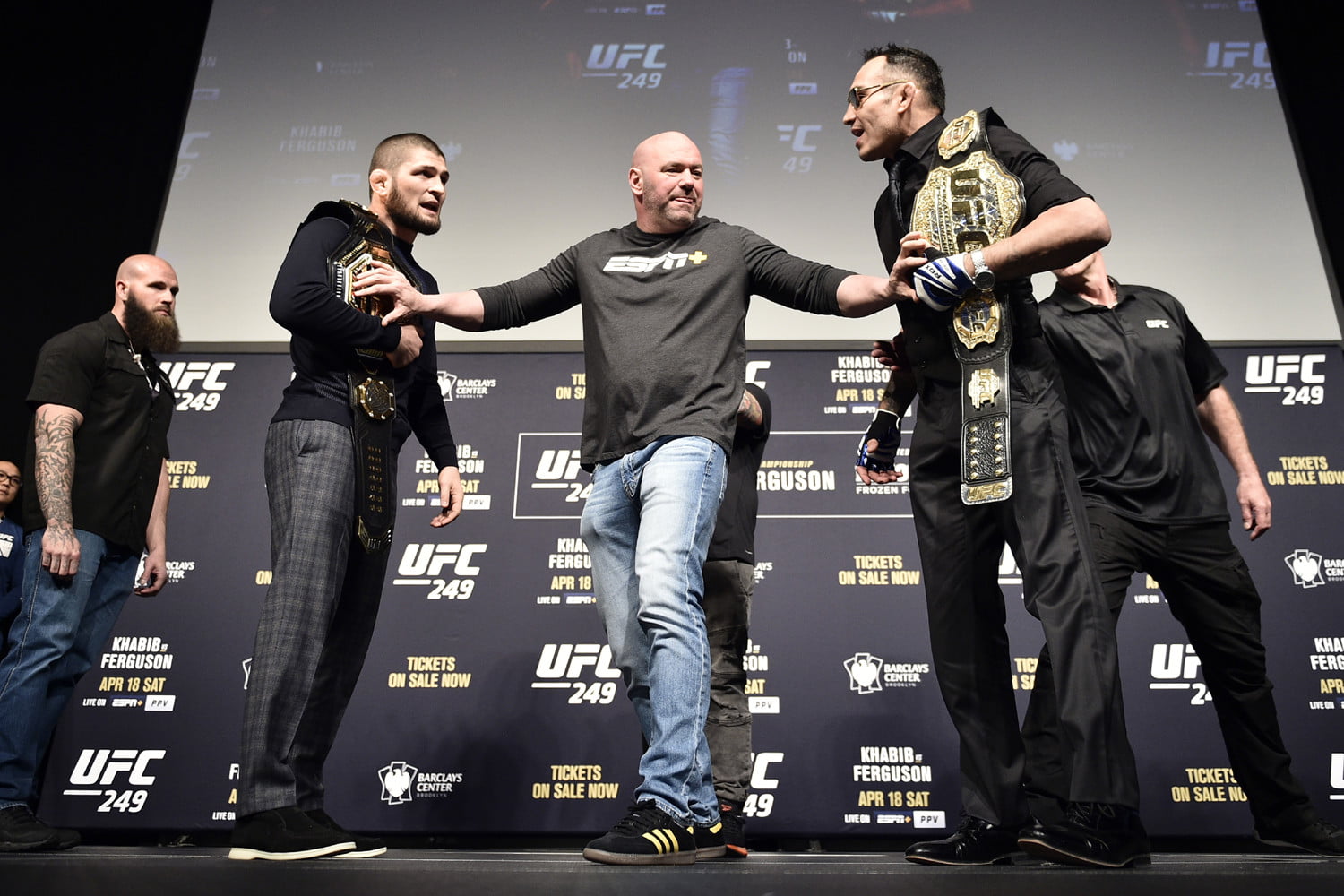 Many have suggested that this would be one of the toughest tests for Khabib and his UFC reign, however, the Russian was confident of beating Ferguson way back in the day too.
A clipping from 'Anatomy of a Fight' from UFC 220 shows Khabib speaking with Brian Vega about the fight against Ferguson.
The Russian sounded confident and kept on saying "Easy money". However, he also said he wanted to destroy Ferguson's face:

"But we have to smash his face, brotha. We have to change his face, we gonna do this Insha Allah."
Vega also wanted Khabib to trash talk while beating Ferguson in the ring, but the Russian had other plans on how to end it:
"Finish Kimura? What do you think of Kimura? I like Kimura."
Ferguson misses out on UFC 223
Things didn't workout for Ferguson in the championship bout at UFC 223. He missed the fight due to an injured knee and was replaced by Max Holloway.
However, Holloway was also ineligible to fight and he was replaced by Al Iaquinta. Khabib dominated his fight at UFC 223 and picked up the vacant Lightweight title.
The Russian has been incredible in the Octagon ever since and has defended the title against Conor McGregor and Dustin Poirier.
However, Ferguson should be a different beast for Khabib and it will be interesting to see how the fight goes.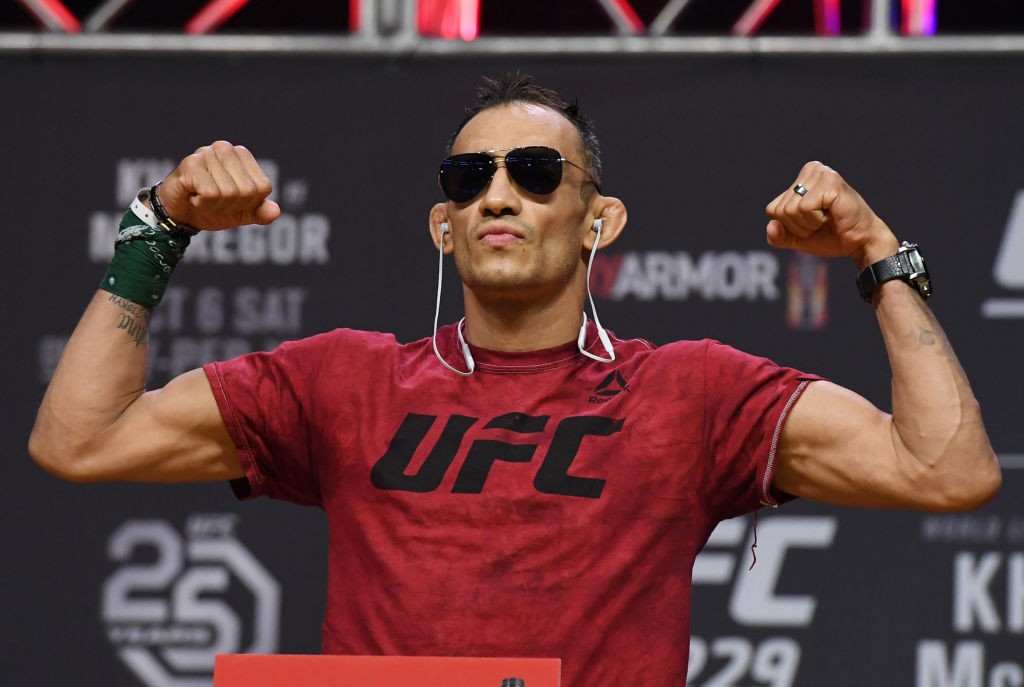 Khabib is still confident of picking up the win but Ferguson has a ton of experience under his belt. The American is unpredictable in the Octagon and he could take the belt away from Khabib.
More UFC news
Follow our dedicated UFC page for instant UFC news and updates