Joanna Jedrzejczyk had a swollen forehead injury after her fight against Zhang Weili at UFC 248
Ariel Helwani was speaking to Joanna Jedrzejczyk and the facial injury she picked up at UFC 248.
Jedrzejczyk ended the night losing the Women's Strawweight clash to the champion, Zhang Weili. However, the fight will be remembered for two things.
It was possibly the greatest UFC women's fight as both stars threw down bombs at each other.
The other reason to remember the fight was Jedrzejczyk's forehead swelling like a balloon.
It was a miracle that the Polish star finished the fight and was able to walk away. Thankfully, she seems to have recovered well and was speaking from her homeland to Helwani.
The MMA journalist asked her she felt after the fight. The Pole claimed she was genuinely afraid that a lot of damage was done:
"I was afraid that I was going to wake up and not be able to see, I had to open my left eye to see. 100% down [on the right eye]."

"I looked so funny."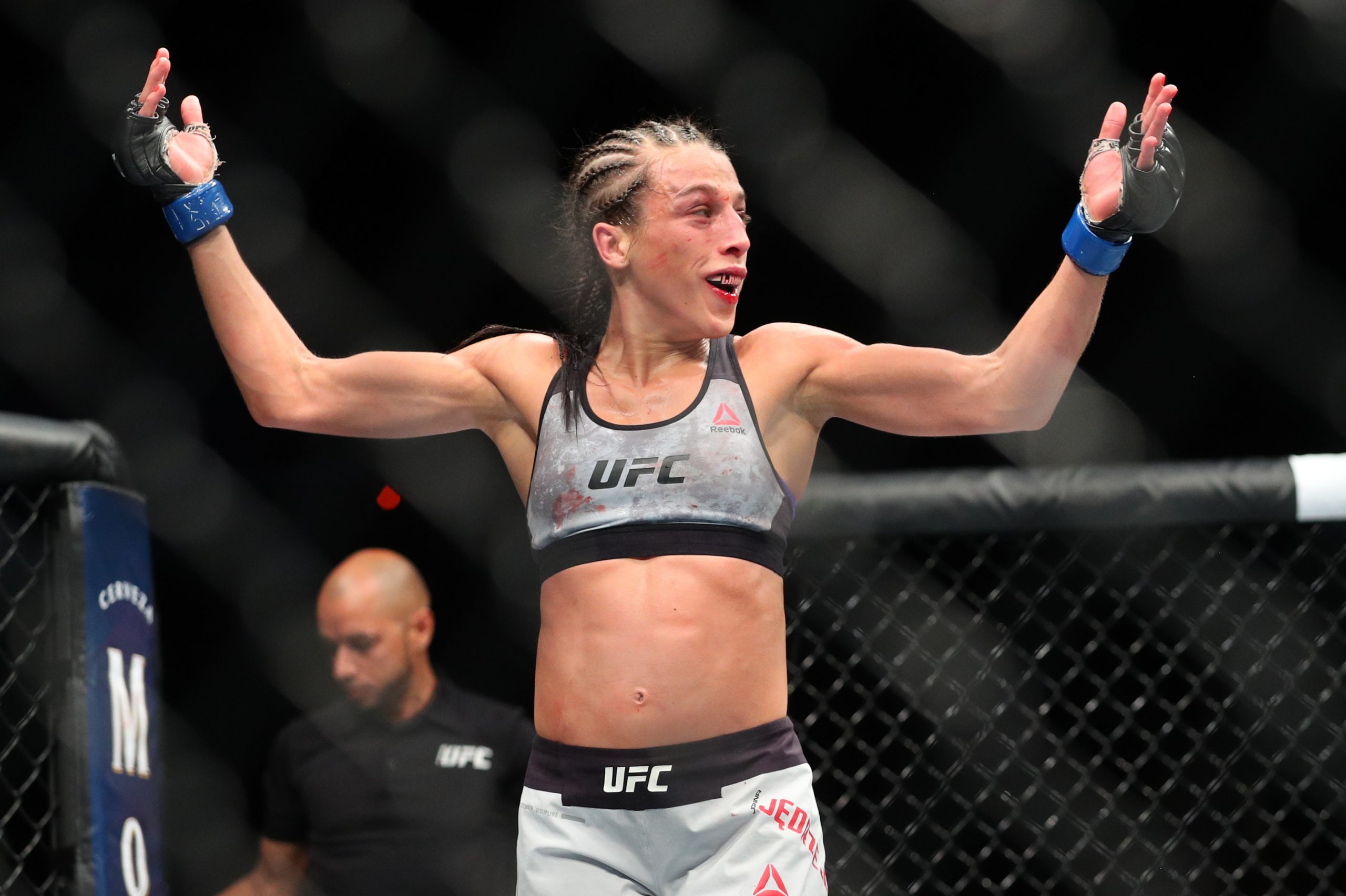 Helwani then asked if she needed help walking and Joanna agreed:
"Yes, somehow yes, I had good people with me."
The former champion did say that the swelling had reduced by the time she left the US but a few bruises remained from the clash.
Respect for Zhang
Joanna was asked if this was the greatest title or women's fight in the history of MMA.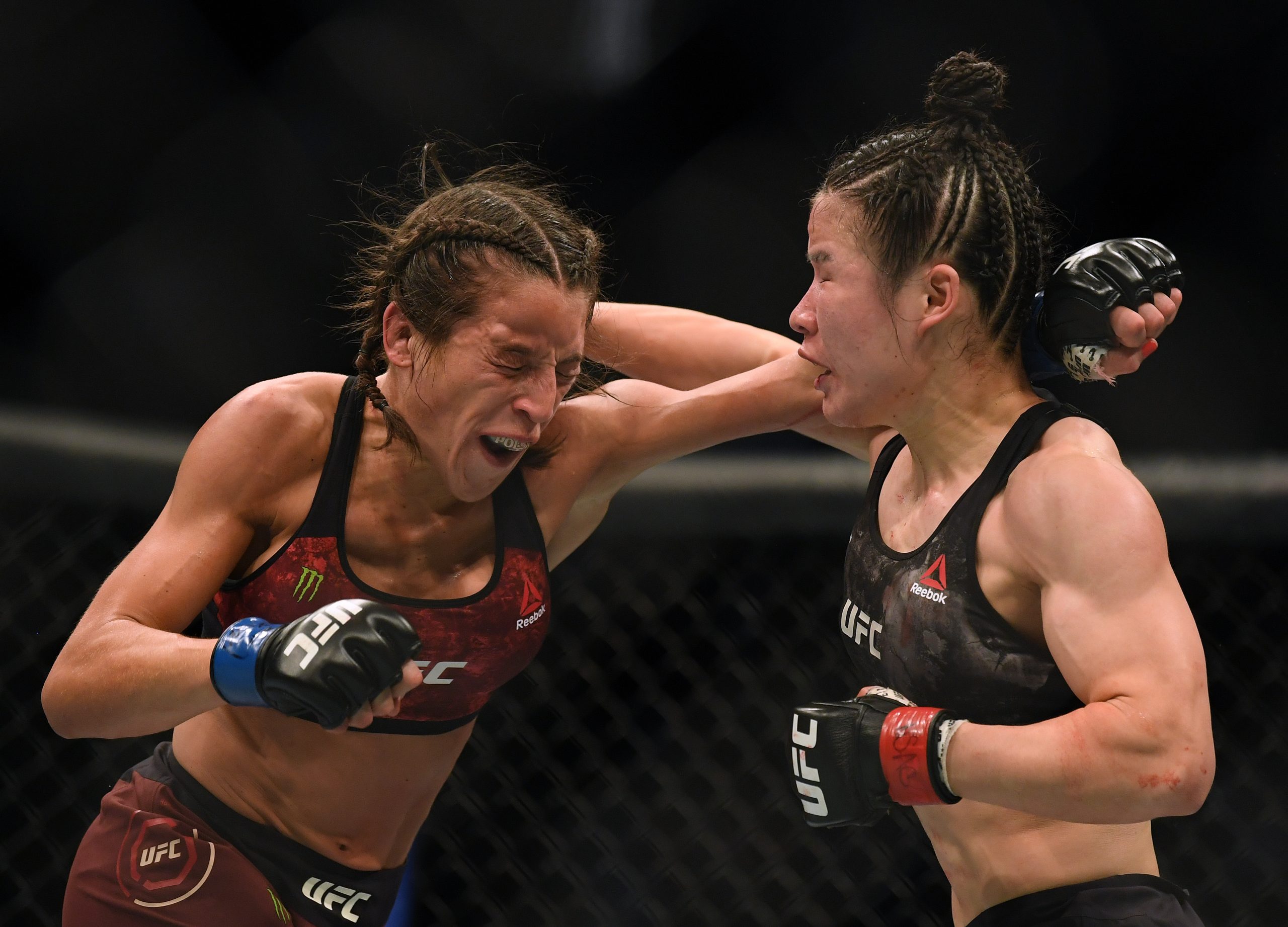 Jedrzejczyk claimed that the decision was not with her and the fans could call it. However, she added that there was a lot of respect for Zhang:
"I respect her before the fight. We respect each other but its a fighting game, and there needs to be some fire before and after the fight, but we respect each other."
Hopefully, the pair meet again in the future and we are treated to an incredible clash again.
More UFC news
Follow our dedicated UFC page for instant UFC news and updates