Tony Ferguson is known for his crazy training methods and was at it again
The coronavirus might have put a stop to several UFC events but the pandemic isn't halting Tony Ferguson from training.
The American was set to face Khabib Nurmagomedov at UFC 249, and Dana White is still hoping for the fight to take place.
UFC 249 hasn't been postponed as of yet, and it would be incredible if the fight still takes place. Hence, it makes sense for Ferguson and Khabib to continue their training, even during these times.
Ferguson is known for taking up some rather creative and crazy techniques, and he was at it again.
The American once had run across some tyres and fell down a couple of times too, risking injury.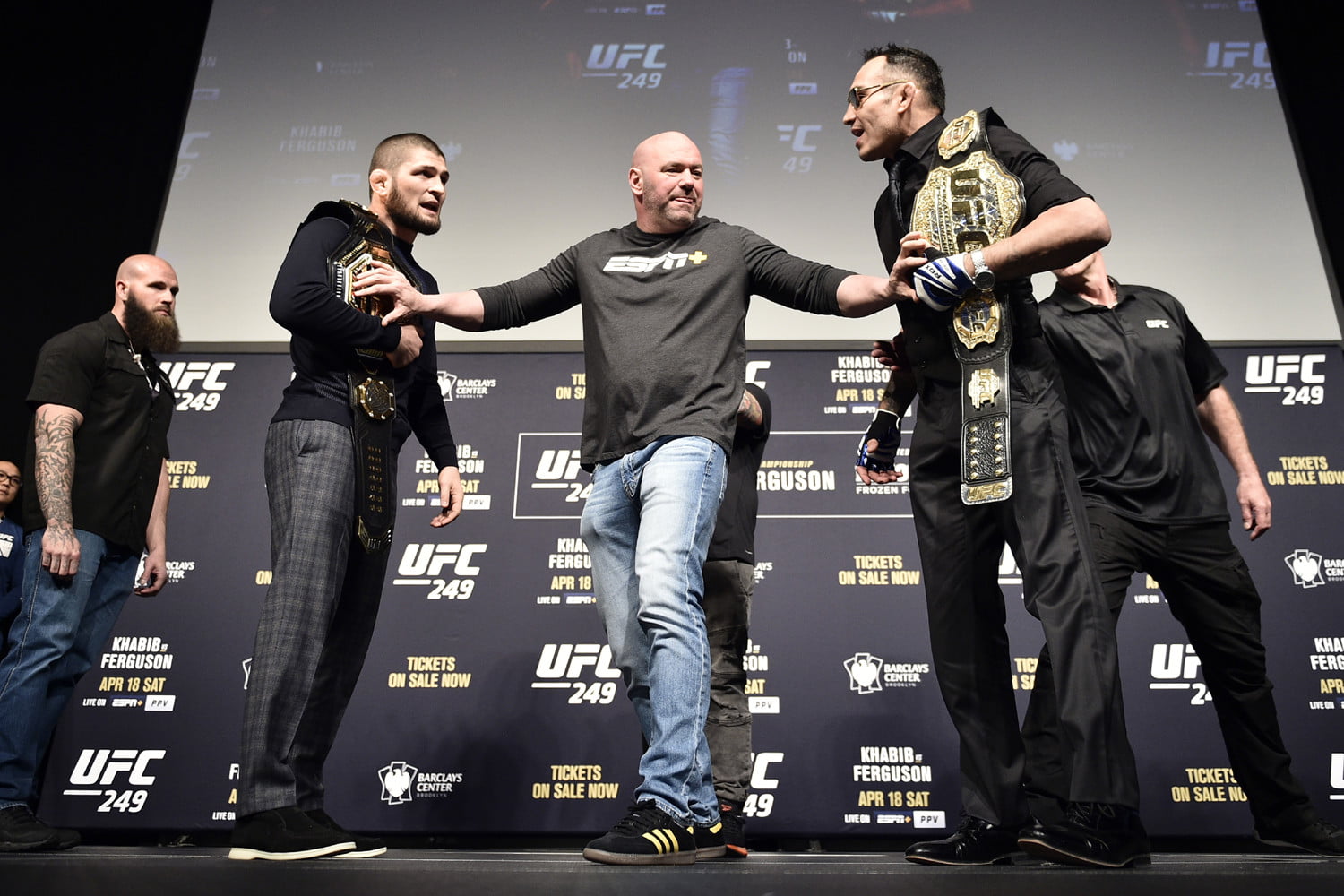 Ferguson, this time, shared an old video of him lifting some large tyres. At the start of the video he was almost taken aback by the weight of the tyres and one nearly fell on him.
However, the champ being the champ pulls through and even asked people to 'unplug and go outside'.
Fretting over UFC 249
UFC 249 would have the biggest fight of the year as Khabib vs Ferguson would get a lot of views.
The match has been set four times in the past, however, it has always been called off. Most of the times that has been due to an injury to a fighter, however, the coronavirus pandemic could play a role this time.
The US seems unlikely to host the match on 18 April while travelling to another country is also risky at this point.
Hopefully, things improve in the coming weeks and people can start resuming their normal lives. It is imperative that people are safe before sporting events and mass gatherings take place.
More UFC news
Follow our dedicated UFC page for instant UFC news and updates