Khabib Ferguson vs Tony Ferguson is the main fight for UFC 249
Ariel Helwani opened a can of worms by suggesting that he didn't want to see Khabib Nurmagomedov vs Tony Ferguson.
The pair are set to fight on UFC 249 but all other UFC fights have been postponed due to the coronavirus outbreak.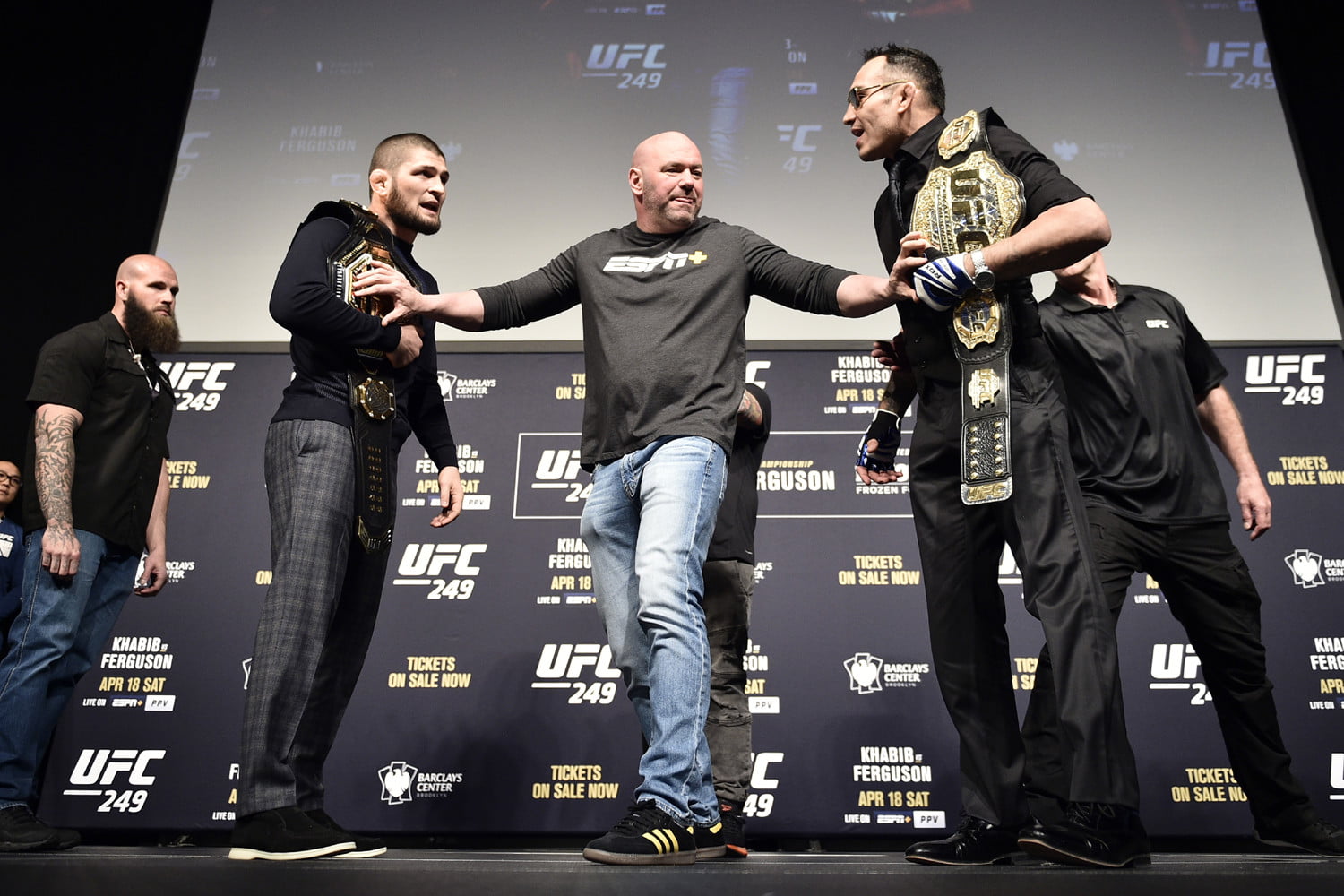 Helwani was speaking to UFC legend Daniel Cormier and provided his reasons why the fight wouldn't be as great for him:
"I don't think I want to see them fight in the current circumstances.

"Without a proper training camp. Who knows what kind of diet they have going on. They don't have their training partners coming to them, they don't have their coaches coming to them."
While Helwani made some great points, there was another worry for him.
UFC need to make the money back
By postponing all shows till UFC 249, the UFC needs to make their money back once the fights start.
Helwani claimed that another Khabib fight would make more money than the champion facing Ferguson.
Although he didn't want this fight to be closed, he said things could change due to the magnitude of another rivalry:
"This is the thing, when the UFC returns, they are going to load the deck. There are going to be a lot of big name fighters wanting to return.

"So, let's be honest, the UFC needs to make money because they have been on hiatus for a long time.

"Khabib vs Conor is a more lucrative fight than Khabib vs Ferguson."

"I am not saying I want to see that fight next over Khabib vs Ferguson, but if you think that Khabib vs Ferguson is going to make more money than Khabib vs Conor, you are out of your mind."
Helwani finished by saying that should the 18 April UFC 249 event get scrapped for whatever reason, we might see McGregor face off against Khabib with a lot of money on the line.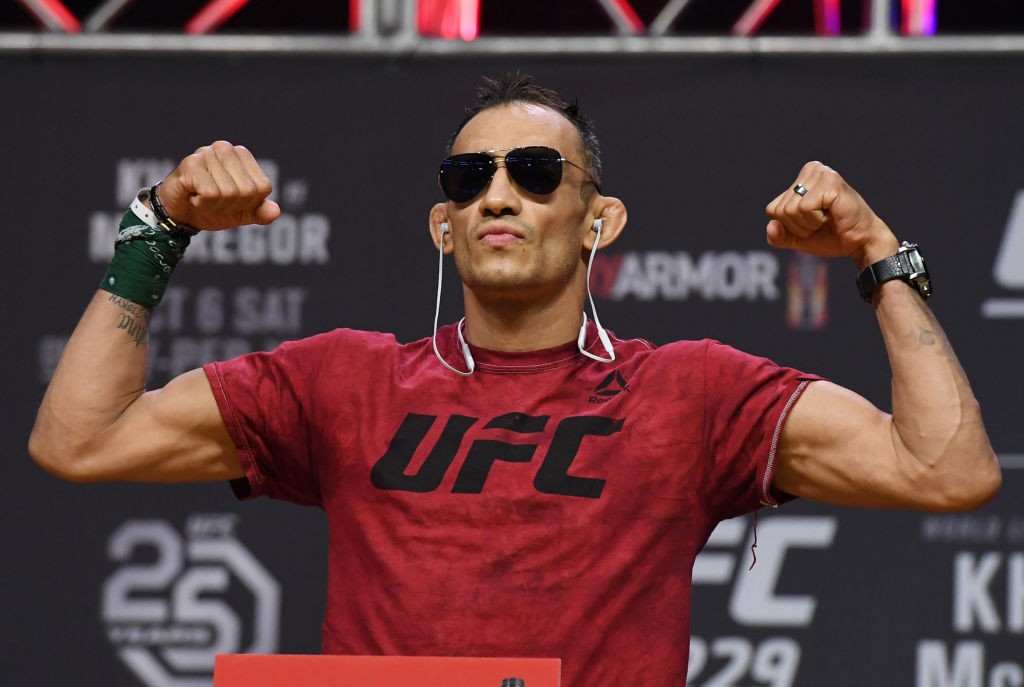 McGregor made his return to UFC by defeating Donald Cerrone. The Irishman is expected to face Justin Gaethje in his next clash and both Helwani and Cormier said McGregor should get a title shot if he wins that.
Khabib vs Ferguson has been called off four times in the past, and it will be interesting to see if the fight still takes place after the coronavirus pandemic is dealt with.
More UFC news
Follow our dedicated UFC page for instant UFC news and updates