Daniel Cormier and Stipe Miocic have been linked with a third fight in the UFC
Former UFC Heavyweight and Light heavyweight champion Daniel Cormier believes there will be a third fight against Stipe Miocic.
Cormier, 41, won the Light Heavyweight title against Miocic in their first meeting but then lost it to his rival in the second, this time for the Heavyweight title.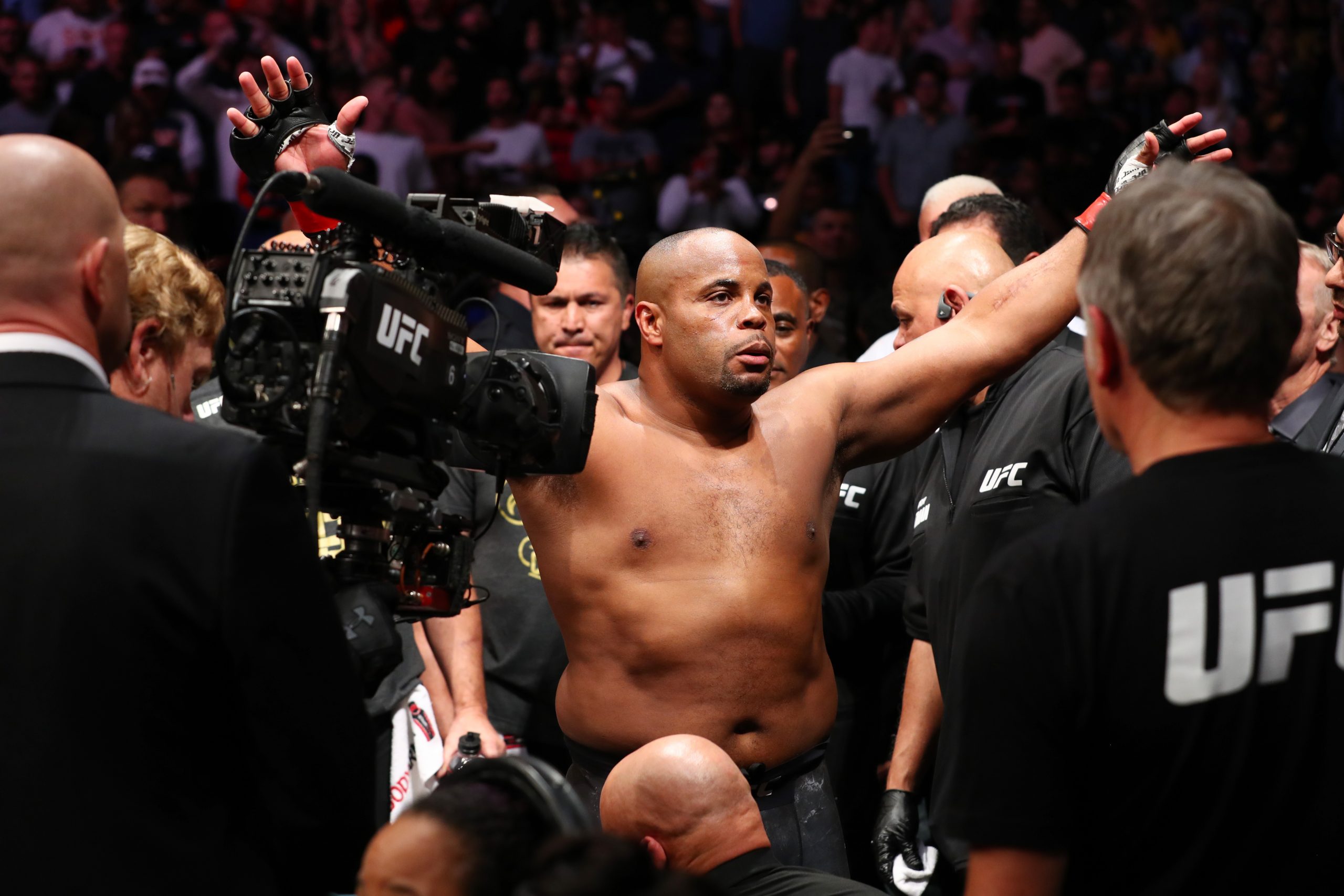 Speaking to Ariel Helwani, Cormier claimed he didn't want to go down as Vince Carter, the basketball star who had to call time on his career due to the coronavirus.
Helwani asked him about the fight against Miocic, and Cormier claimed he wanted one more fight too:
"You know, Stipe is getting healthy. I know they were having conversations with him.

"I was having conversations with the company, it felt like we were getting fairly close.

"And I believe that Stipe wants to do this third fight because he is a competitor. Who wants to be 1-1?"
Miocic and Cormier haven't been in action since UFC 241, which was won by Miocic. However, the 37-year-old has been out of action after injuring his retinas in that fight.
Cormier might go down as one of the greatest in the history of the sport but the same goes for Miocic too.
However, there is some controversy regarding how Cormier won his fight clash against Miocic.
Eye poke causes problems
The first fight led to a knockout for Miocic but he was poked several times in the eye by Cormier.
That was done in the second meeting between the pair too, and the champion then had to undergo surgery to fix his problems.
Hopefully, such tactics, whether intentional or otherwise, are avoided in the final meeting between the pair.
Cormier believes that the UFC could be in a strong position once the coronavirus pandemic is over. There are several huge fight cards that have to be played out, and the UFC could make a ton of money by planning the events well.
More UFC news
Follow our dedicated UFC page for instant UFC news and updates