Chael Sonnen spoke about no breaks or time limits for Khabib Nurmagomedov vs Tony Ferguson
It is to be seen if Tony Ferguson vs Khabib Nurmagomedov takes place on 18 April but Chael Sonnen continues thinking of special ideas for the clash.
The latest one was speaking about UFC One rules, where basically there were no stoppages. Sonnen claimed that the old style of fighting didn't also have rounds which would break the momentum of fighters.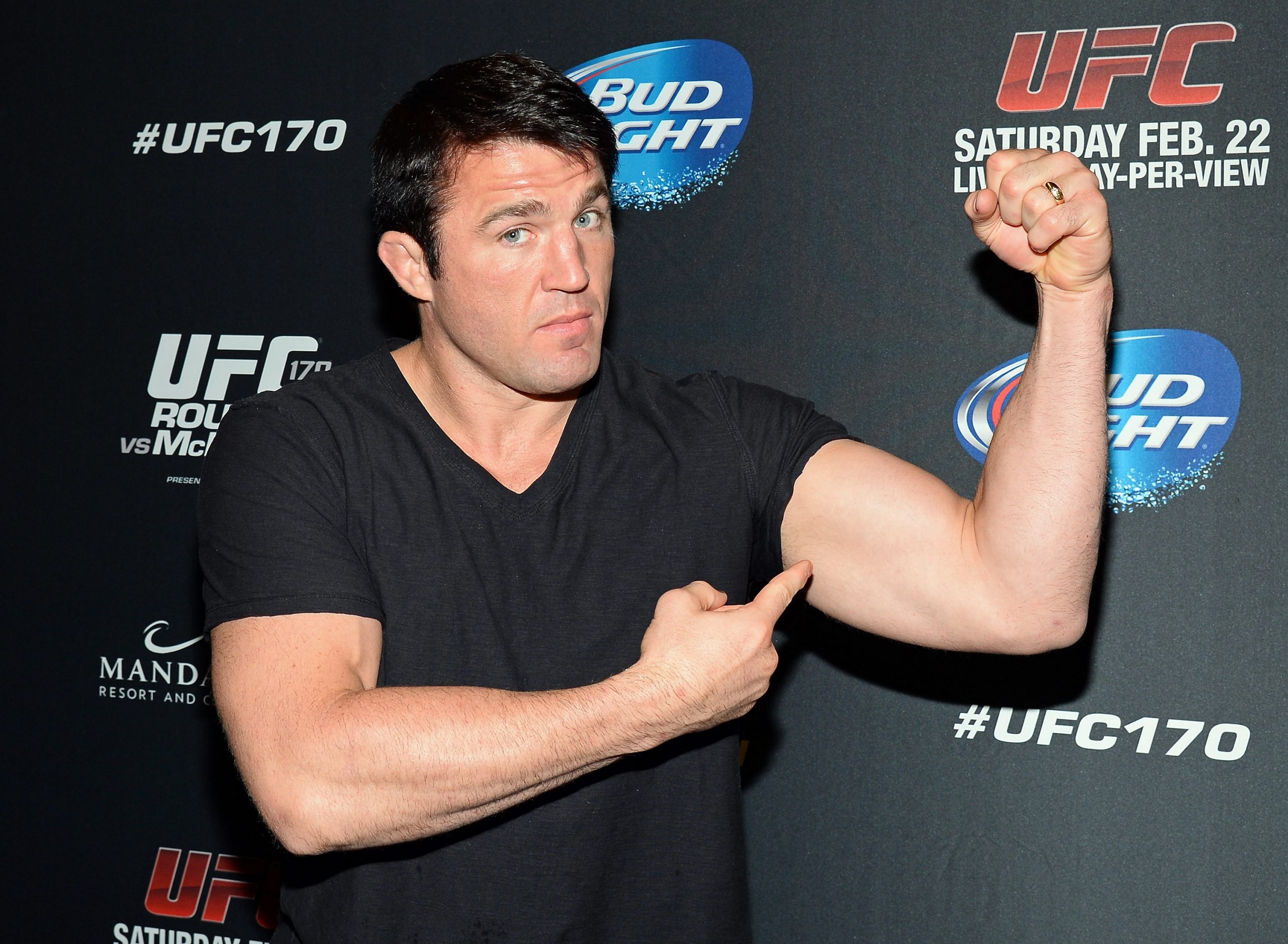 Sonnen was speaking on his show and claimed that the fight could be close and didn't believe either of the stars would submit easily:
"I think it is hard for us to believe that Khabib is going to tap out Tony.

"It's probably not a great bet to think that Tony is going to submit Khabib. I don't believe any one can close their eyes and believe that is going to happen as much as Khabib is going to faint submissions to then go to strikes.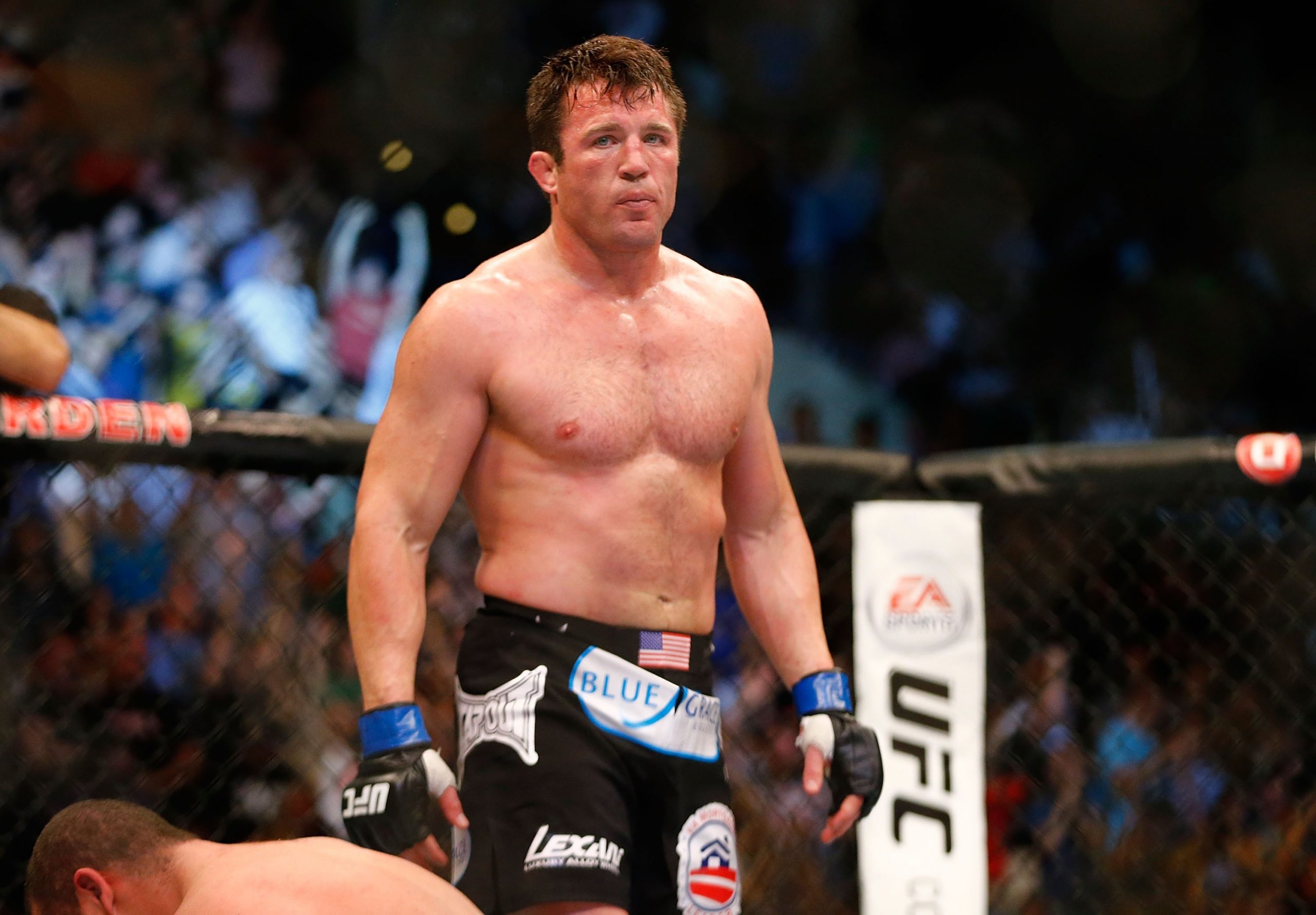 "Tony is going to be looking for submissions while crashing elbows. Breaking a fight is just a disadvantage to a guy looking to land a submission."
However, Sonnen didn't reveal who could win this clash and left that decision to his viewers.
Sonnen also spoke about a Last Man Standing match from wrestling where the fight would go on for hours, and it would be interesting to see how the Khabib vs Ferguson fight would go then.
When will Khabib vs Ferguson take place?
Dana White has been coy about the fight taking place on the stipulated date, but his social media profiles claim that the clash will take place for sure.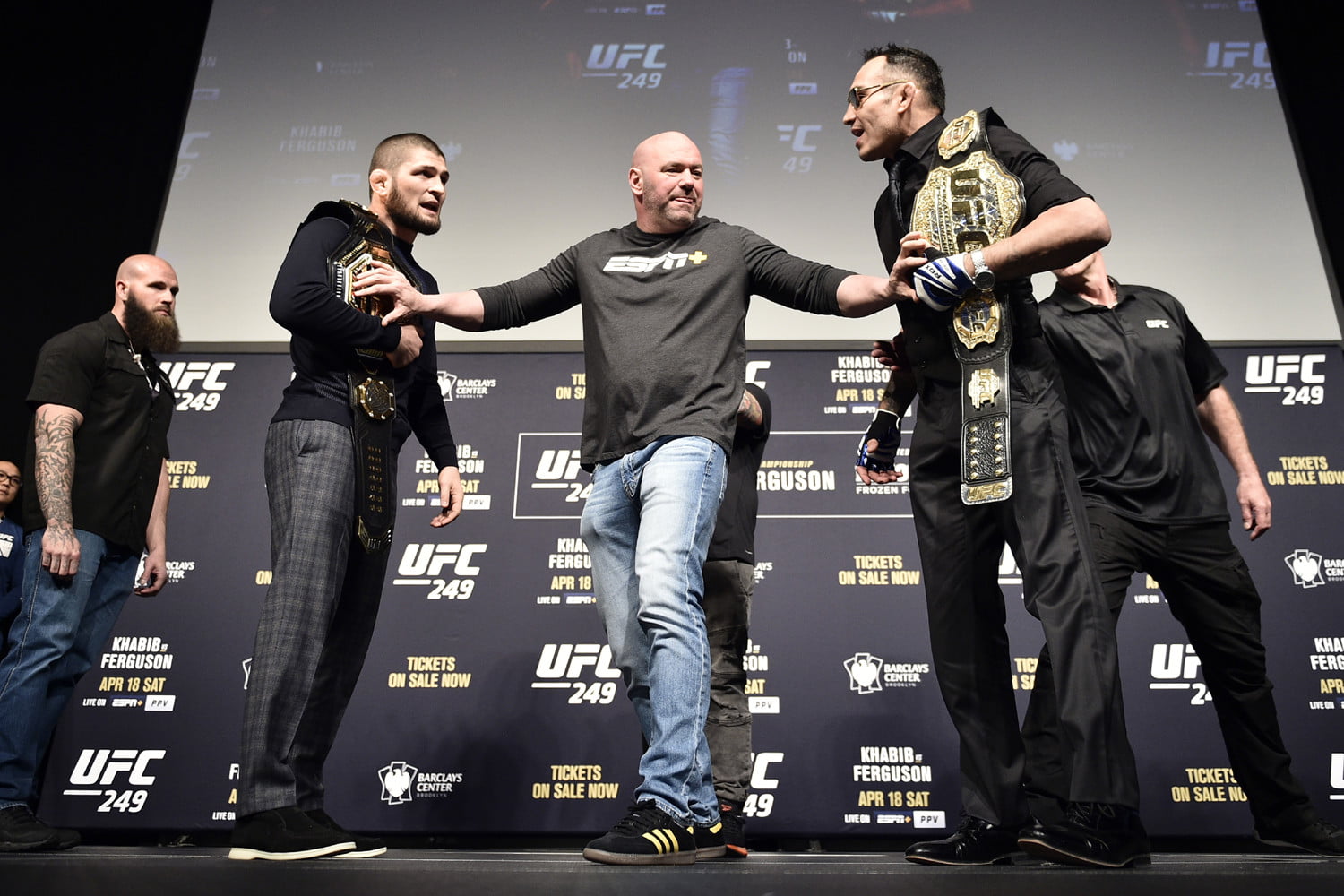 18 April will be a big day for the UFC as all other fights prior to that have been postponed for the Coronavirus.
Hopefully, things improve soon all around and we get to see one of the most anticipated fights ever soon.
More UFC news
Follow our dedicated UFC page for instant UFC news and updates