Paige announced a six-pack challenge at WWE WrestleMania 36 for Bayley
Former WWE Divas champion Paige shocked Bayley by announcing a six-pack challenge for WrestleMania 36.
Bayley was expecting a night off at the PPV, but things changed on SmackDown. Paige announced that the champion would face five other superstars but the kicker came in late.
Sasha Banks, who has been a partner for Bayley in her recent run, was also included in the clash.
The Boss was less than happy after SmackDown and Bayley too wasn't pleased with the match at WrestleMania 36.
The champion took to Twitter to voice her concerns and tagged a former WWE star. Eva Marie left WWE a while back and has become a successful fitness model with loads of other business.
The former WWE star posts regular training videos and did something similar today too. However, Bayley replied to that video and taunted Marie for another match and even took a shot at Paige.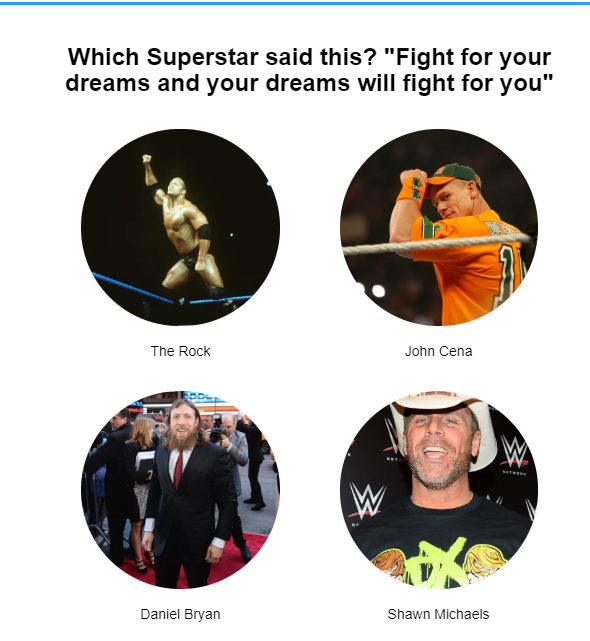 Note: Join our telegram community and get WWE Memes, trivias, highlights as it happens!
Aye you want another title match? Paige handing them out like candy on Halloween

— Bayley (@itsBayleyWWE) March 22, 2020
Marie never won a championship during her time on WWE and it is unlikely she would be back into wrestling.
However, Bayley challenged another star to get into the ring too.
Calling out a commentator
Renee Young and Paige participated over a video call on this week's Backstage. Both seem to be under quarantine and Bayley hit out at Young.
The commentator was asked if she wanted to get into the six-pack challenge too but Young joked that she could throw down a mean super-kick.
Either way, Bayley is in trouble ahead of WrestleMania 36. She has to face five other stars for her title and it will be interesting to see what happens with Banks too.
Banks is a former champion and has done a great job for Bayley since their pair turned heel. However, the lure of winning another title might be too much for the Boss.
You don't want this super kick, Bayley. https://t.co/ATg7aGqfEn

— Renee Young (@ReneeYoungWWE) March 21, 2020
Bayley also has to worry about Lacey Evans, Tamina, Dana Brooke and Naomi in the match. She might be the champion now but no one knows what WrestleMania 36 might hold for her.
More WWE news
Follow our dedicated WWE page for instant WWE news and updates