The rivalry between Khabib Nurmagomedov and Tony Ferguson is building up ahead of UFC 249
UFC Lightweight champion Khabib Nurmagomedov took further shots at Tony Ferguson after the UFC 249 press conference.
The Russian already courted controversy by kicking Ferguson's interim belt off the stage during the meeting. Ferguson, for his part, claimed he could beat Khabib in a street fight which enraged the champion.
Khabib was participating in another interview after the conference and was asked what it would mean to beat Ferguson:
"Like fighter, everybody know him. He is tough.

"Like person, I don't know this guy. He act like stupid guy. This is his business, I leave him alone."
Khabib also highlighted one facet of Ferguson from the press conference that he didn't like one bit:
"This guy don't show me his eyes. I don't know why but he always wears sunglasses."
Khabib then claimed that Ferguson asked him to remove his glasses, but the champion wasn't wearing one.
The Russian also went on to say that Ferguson needs to get rid of wearing glasses inside since he was injured the last time it happened.
The pair finally meet
Khabib and Ferguson have been scheduled to meet four times in the past. However, the fight has been called off for one reason or another.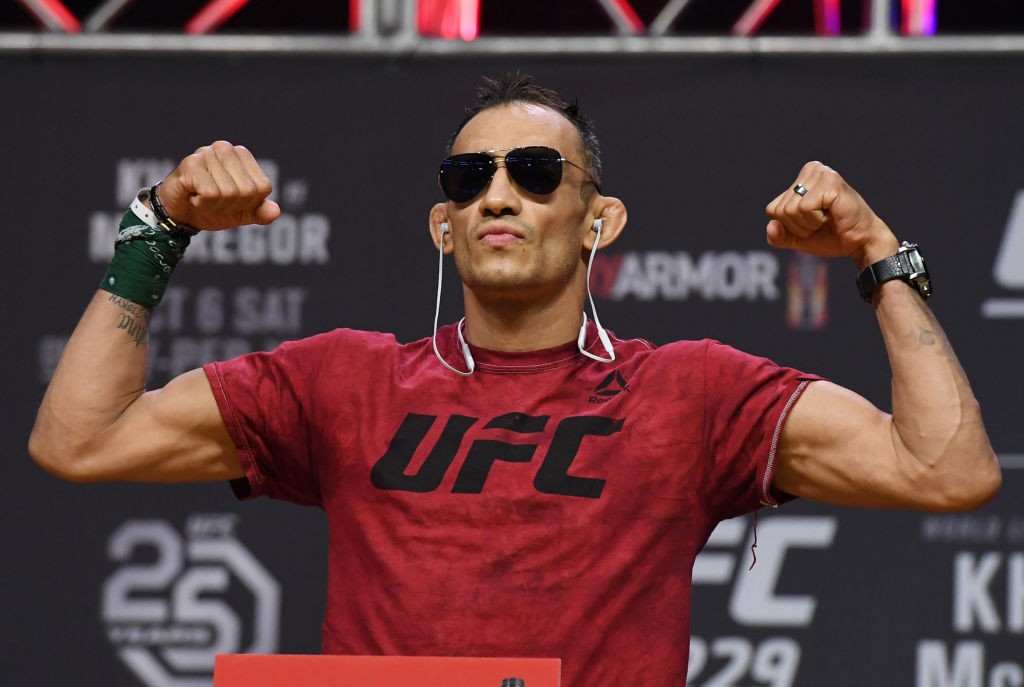 The pair are two of the best in the history of the UFC and it will be interesting to see how the battle goes.
Khabib is unbeaten in his MMA career but Ferguson is a dangerous opponent, something that the champion highlighted too.
There still is one more month before UFC 249 takes place and hopefully, the fighters avoid any major injuries and can put on a great show for the fans.
Khabib has spoken about needing to add Ferguson's name to his UFC legacy. However, the American has also promised to beat the champion and take the belt.
More UFC news
Follow our dedicated UFC page for instant UFC news and updates