Five-time Grand Slam winner Maria Sharapova announced her retirement from tennis aged 32

It's been 15 years since a teenage Maria Sharapova surprised the world by defeating top-seed Serena Williams to win the 2004 Wimbledon title.
Aged just 17, Sharapova had not even finished high school when she achieved the remarkable feat of becoming the third-youngest woman. Lottie Dod (1887) and Martina Hingis (1997) are the others who claimed the Wimbledon title with this regards.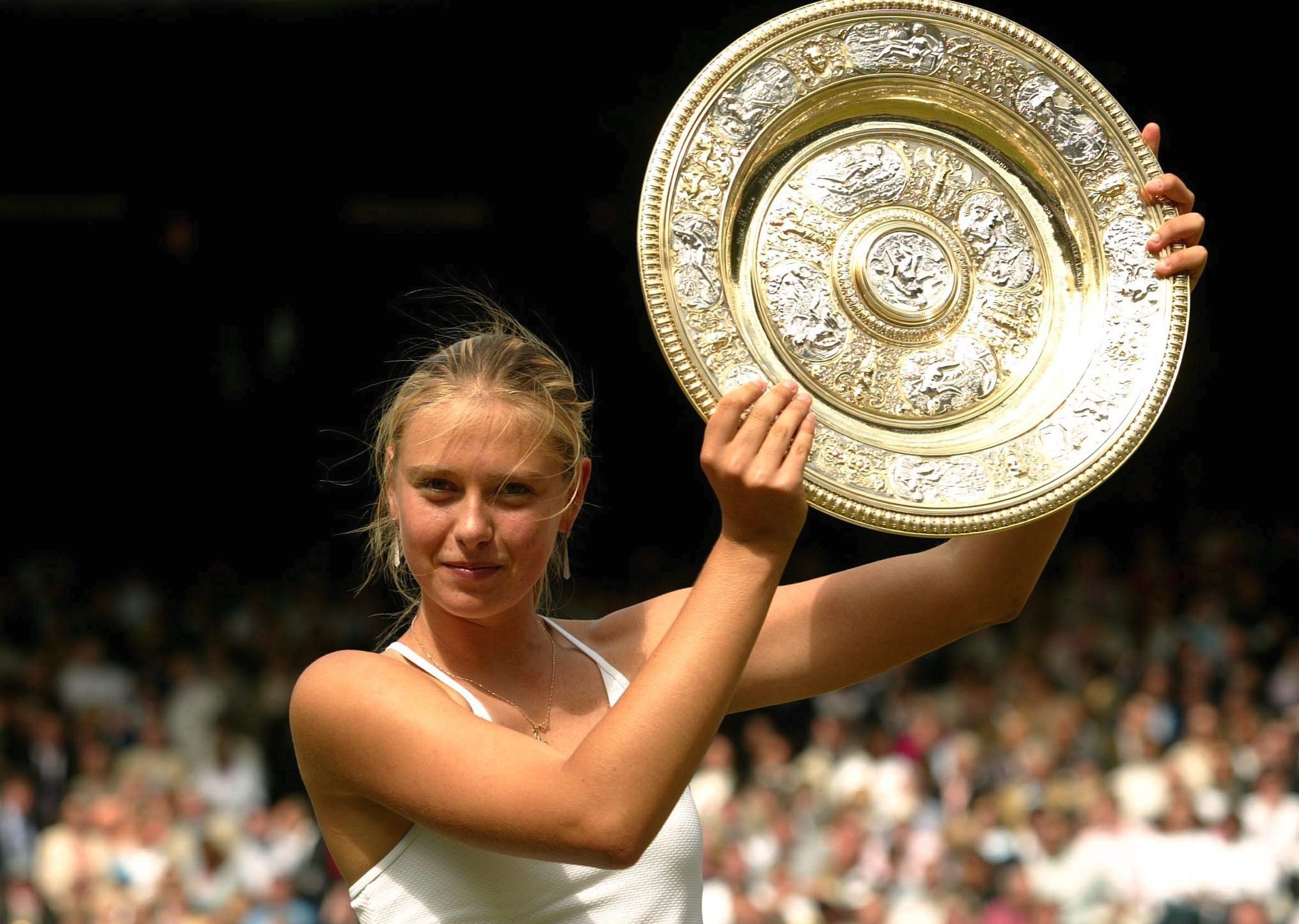 In 2004, Sharapova was seeded 13th. The Russian was going to face Serena – one of the best players in the circuit at that moment.
Everybody's money was on the two-time defending champion and top seed Serena despite a late return to the season after eight months out due to injuries.
Sharapova was not intimidated by her higher-ranked and popular opponent and went on to create one of the most 'stunning upsets' in tennis overcoming Serena.
Now let's revisit those historical tennis moments with a little throwback video of Sharapova's brilliance at Wimbledon.
On that day the teenager Sharapova went on to beat a much stronger and experienced Serena 6-1, 6-4 to also grab her maiden Grand Slam title.
Sharapova announces retirement
Five-time Grand Slam winner Maria Sharapova has announced her retirement from tennis aged 32 on Wednesday.
Sharapova has been struggling with some ongoing problems in her shoulder that has seen her rankings slump to 369. The Russian star has had an eventful tennis career so far that also witnessed a 15-month ban.
Sharapova was banned for a period of two years in 2016 after she tested positive for drug meldonium. She did return to the professional circuit in April 2017 but was never able to hit the top mark.
More tennis news:
Follow our dedicated tennis page for instant news and updates