Tyson Fury defeated Deontay Wilder to win the WBC Heavyweight and the Ring titles recently
The dust is still settling from the humongous Tyson Fury vs Deontay Wilder fight.
It was Fury who came out on top in this clash as he won the WBC title and the Ring title. This was the second fight between the pair, and the Gypsy King came back to the top of the boxing world.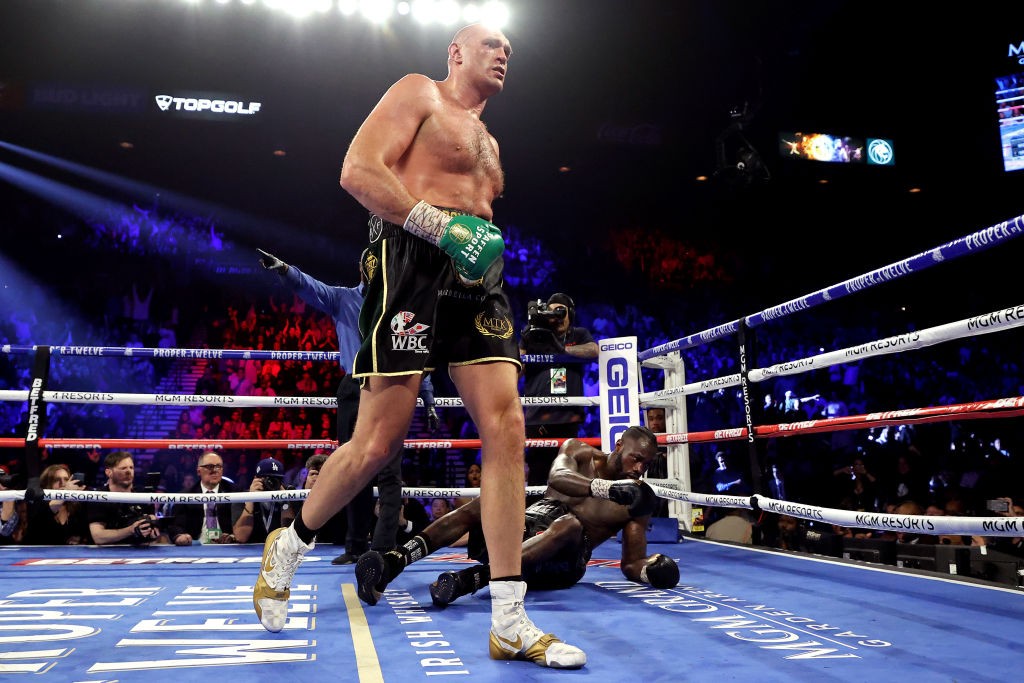 There have been several messages shared regarding the win and former MMA star Brendan Schaub shared his views on the fight.
The match, itself, was incredible and Fury was able to knock-down the former champ.
However, Schaub believed that it was Wilder who was going to win the fight and didn't think Fury could knock him down.
Schaub added that inside rumblings had suggested that Wilder was going to win, however, it didn't pan out like that.
Shocking win
The former MMA star also highlighted what was shocking from the win.
"It was shocking. By shocking, I mean we haven't seen Tyson Fury fight that way."
Schaub further highlighted what he meant by saying that Fury changed his entire plan for the fight:
"For a man of his age. To completely go against what he did in the first fight and just go straight forward and bring the fight to Deontay Wilder, I think most of the boxing world was surprised."
Schaub knows a thing or two about fighting and also claimed there was something wrong with Wilder ahead of the fight.
The American also blamed his attire towards the ring for the loss. Wilder does have a rematch clause in his contract and it will be interesting to see if a third fight happens.
Schaub, however, wanted to see Fury vs Anthony Joshua and claimed this is the biggest boxing fight that everyone wants to see.
Brendan Schaub MMA record
The 36-year-old last fought in the Octagon in 2014 and didn't win any titles during his time in the UFC.
However, Schaub had some great matches to speak about and ended his career with 10 wins and five losses from his time in the Octagon.
Schaub might not have the greatest MMA record, but he certainly is enjoying his time as a podcaster.
He isn't the only one doing it with Chael Sonnen also hosting his own show.
More UFC news
Follow our dedicated UFC page for instant UFC news and updates