Oklahoma City Thunder star Steven Adams shared his prediction for the Khabib Nurmagomedov vs Tony Ferguson fight
Steven Adams had his say regarding the huge UFC 249 Khabib Nurmagomedov vs Tony Ferguson fight.
The NBA star was being interviewed by MMA journalist Ariel Helwani and was asked about the UFC show in New Zealand.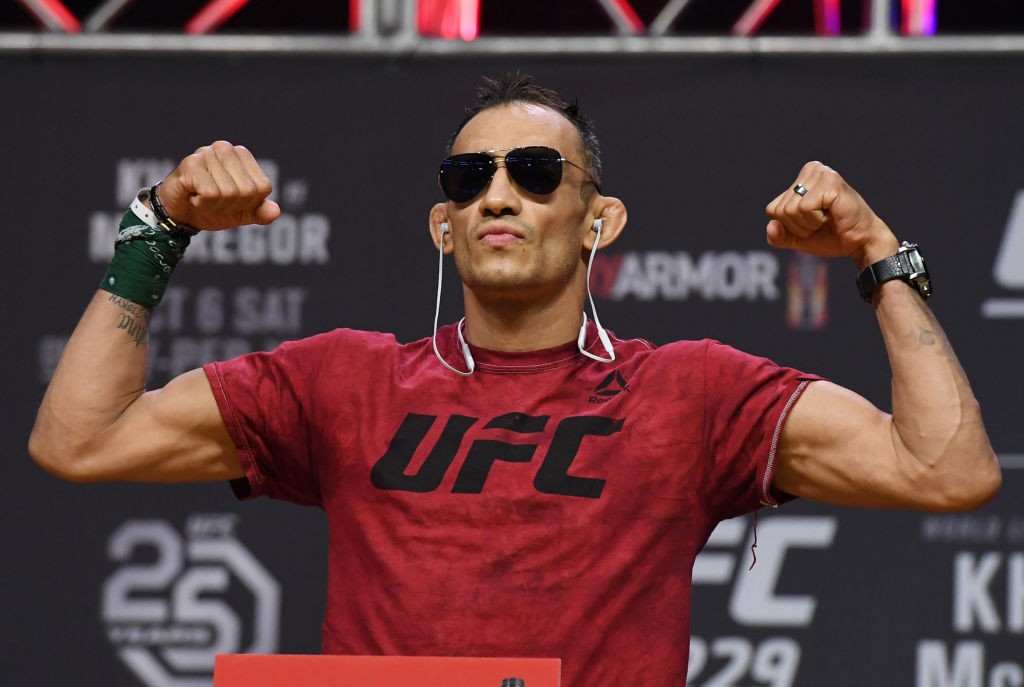 Adams spoke about a few stars from his home country and then gave his thoughts on the UFC 249 bout:
"Tony's funny, man. He's an interesting dude. He's amazing on how he stays on the pocket."
Adams also highlighted a couple of funny workouts, one in which he ran over some tyres and lost his balance.
"It should be a good fight, regardless, since he is a tough dude. I think it should be a really good fight."
Khabib is unbeaten in his MMA career, which is astonishing, and it will be interesting to see how Ferguson does in April.
However, there was more praise to come for the Russian star from Adams.
Khabib is Adams' favourite
The centre also spoke about his favourite fighter and claimed it was Khabib. The New Zealand star highlighted that he backs Khabib's brother too and Helwani asked if he liked the Dagestani stars.
"My favourite fighter has always been Khabib [Nurmagomedov]. From way back in the day, it has always been Khabib.

"Have you seen his little brother?"

"I find them [Dagestani fighters] interesting, the wrestling side of things."
Adams, who seems to be a knowledgable MMA fan, highlighted that no one knows what to do with the wrestling side of things in MMA, just like when Jiu-jitsu came into the Octagon.
He was asked about not being a Conor McGregor fan since he was on Khabib's side. The centre said he is a McGregor fan but he always backed Khabib 100%.
More UFC news
Follow our dedicated UFC page for instant UFC news and updates