Angel Garza defeated Humberto Carrillo on Raw recently but also decided to flirt with Charly Caruso
WWE seem to have found the next big star in Angel Garza, and he laid on the charm by flirting with Charly Caruso recently.
Garza has formed a team with Zelina Vega, especially after Andrade was suspended by the company.
The 27-year-old Garza made a name for himself on the Mexican circuit and then with Impact Wrestling and many other brands.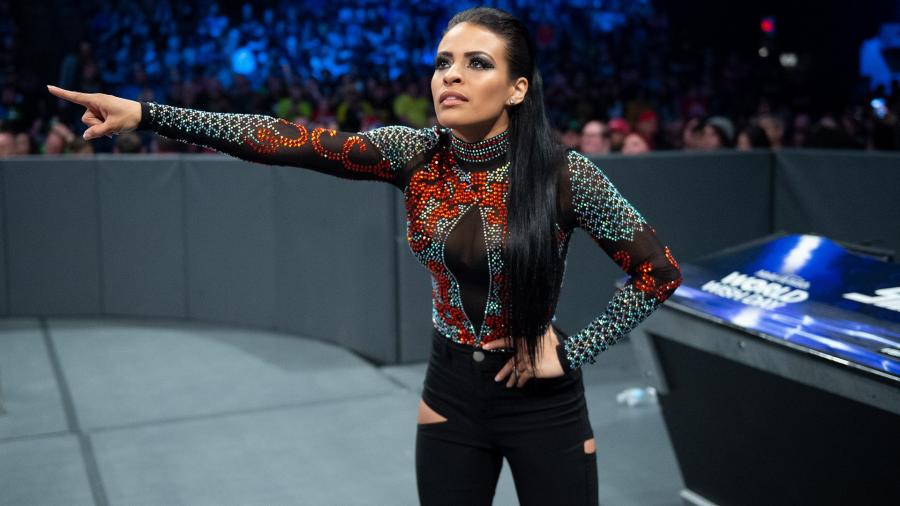 He decided to unmask himself before coming to WWE, and only signed for NXT in April 2019. He won the NXT Cruiserweight tile soon but also lost in 2020 before making his debut on Raw.
Garza started a feud with his cousin Humberto Carrillo and recently defeated the high-flyer.
However, what he did before the match got some people talking. Caruso was conducting an interview with Garza and Vega, and the wrestler decided to lay the charm.
He decided to flirt with Caruso, and the presented seems to have been smitten by the rising star.
— Charly Caruso // Arnolt (@CharlyOnTV) February 25, 2020
Someone wake me up. Did that just really happen? 😍 I'm the luckiest girl on #Raw 🥰 @wwe

— Charly Caruso // Arnolt (@CharlyOnTV) February 25, 2020
Caruso had also hit at Garza a week back or so, and his charm certainly seems to be working on her.
Look I'm just going to be honest, I would definitely swipe right on @AngelGarzaWwe 😍 Ay, papi! 🔥 https://t.co/3cN1YI1OvB

— Charly Caruso // Arnolt (@CharlyOnTV) February 14, 2020
However, Caruso could be set for heartbreak as Garza broke some great news during his time on NXT.
Angel Garza is actually engaged
After winning the title from Lio Rush, he called his girlfriend out and proposed to her.
The match against Rush at NXT was one of the highlights of his career in WWE, and he made it even sweeter by proposing to his girlfriend, and she said yes!
Many of the fans on NXT were pleased with the moment, and it seems he is set for a great future in WWE.
🏆 + 💍 = 1️⃣ happy @AngelGarzaWwe.

What a night for the new #NXTCruiserweight Champ! #WWENXT pic.twitter.com/dPuwN2P2Ks

— WWE (@WWE) December 12, 2019
Garza is great in the ring, has charisma, the looks and an incredible move set too.
However, he has carried a playboy kind of image and questions have been asked about his relationship with Vega too.
Andrade, her previous client, is also set to return to WWE but Vega and El Idolo are not engaged or even seeing each other for that matter.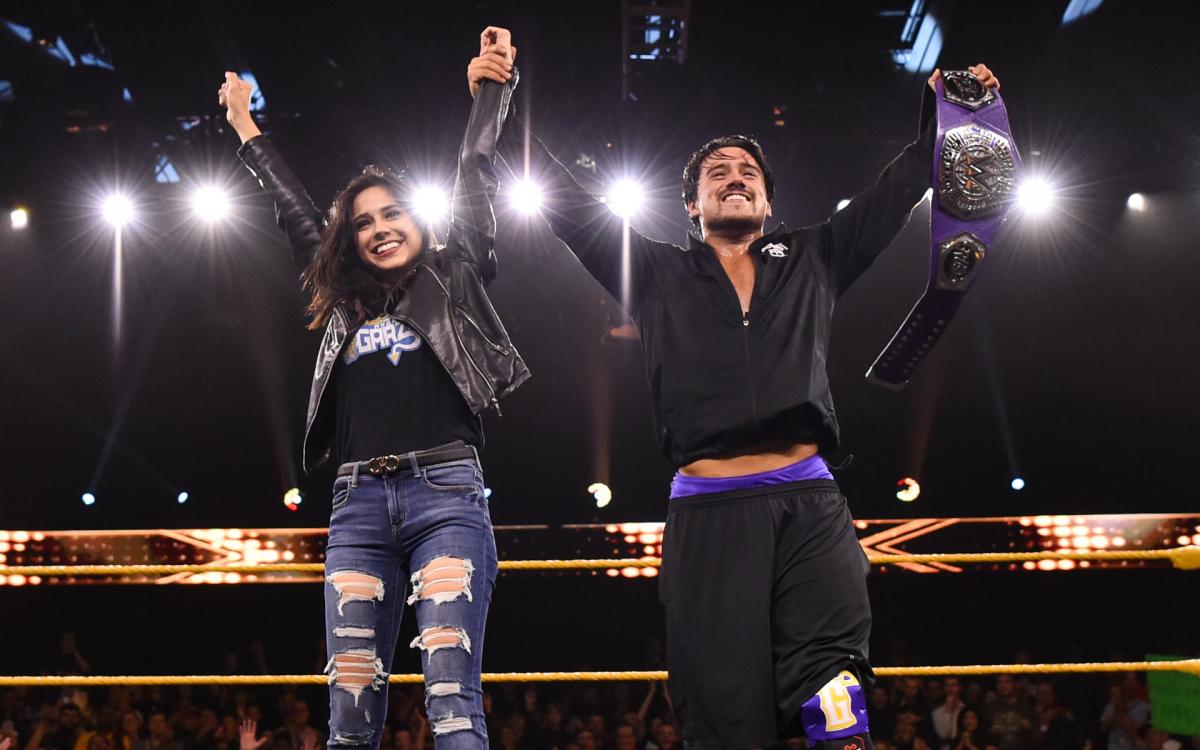 The same goes for Vega and Garza too, and it will be interesting to see how the trio gets along together next week when Andrade returns.
Vega is married to WWE star Aleister Black and the Dutchman has been doing his bit on Raw.
Andrade, for his part, is engaged with women's star Charlotte, and the pair have shared a lot of images on social media after their engagement.
More WWE news
Follow our dedicated WWE page for instant WWE news and updates