Fernando Alonso left McLaren at the end of 2018 and has teased a return to F1 several times
Former Ferrari, Renault and McLaren star Fernando Alonso got social media in a tizzy after he shared a clipping of him racing for the Prancing Horse a few years back.
His stint with Ferrari was a bit hit and miss. Alonso was possibly in his best form then, but some poor final races ensured he never won a title with them.
That comes as a shock, given that he is possibly the most talented driver on the circuit. His move away from Ferrari to McLaren, a return from his disastrous first year alongside Lewis Hamilton, also didn't go in the right way.
He constantly squabbled about a poor engine and lambasted Honda on-air several times. Things got so bad that he even claimed he had a "GP 2 engine".
It was tough for Honda to remain as an engine partner and they were replaced with Renault engines soon.
However, that was the last we saw of Alonso. The Spaniard has tried his hand at Indy Car and other endurance races too but a return to F1, especially in 2021 could be great for him.
A rules revamp could see a more level playing field and the fans certainly want to see the Spaniard back, given their reactions to his latest clipping.
Come back to the team! 🎉 pic.twitter.com/56CqU4259Q

— Nico (@iNico10010) February 23, 2020
Miss you in F1 champ 💙 pic.twitter.com/E0j9O9Nupg

— Debbie ⫩ 🧡 (@debbienando14) February 23, 2020
I was just thinking how we could always see something brilliant from you when you were in an F1 car, the anticipation that something good is always possible, no matter which car you were driving. Really miss you in F1, Fernando.

— francium11 (@francium11) February 23, 2020
Come back

— Dr. Erion Qaja (@ErionQaja) February 23, 2020
Come back to F1! Alonso ❤️1️⃣🏎. But this time with a stronger&competitive team.👍🏎

— Korhan Durukan #F1 (@korhan_durukan) February 23, 2020
You upload you in that Ferrari overtaking Vettel in the RedBull, is that a message? You are coming after his seat. I hope you get it! See you in 2021💪

— Juan Sánchez (@JuanSnc39172508) February 23, 2020
Earlier, F1 seasons used to be a dog fight between two teams, at the most. However, 2021 could see three teams, maybe even four fight it out for the title.
Alonso has a wealth of experience, something a team could use when new rules and regulations are put in, but which team is willing to take such a risk?
No country for old men
Alonso, at 38, would be one of the oldest racers ever in the history of the sport. The Spaniard has shown his competitive streak in other competitions, and there is no doubt that with a top car under him, he could challenge Hamilton and the best that F1 has to offer.
The big question is who will or can offer Alonso a seat? Hamilton is out of a contract at the end of this season and he could join Ferrari.
The Red team have a problem with Sebastian Vettel, who is a free agent at the end of 2020 too. Vettel is a four-time world champion but has made too many poor errors over the past two seasons.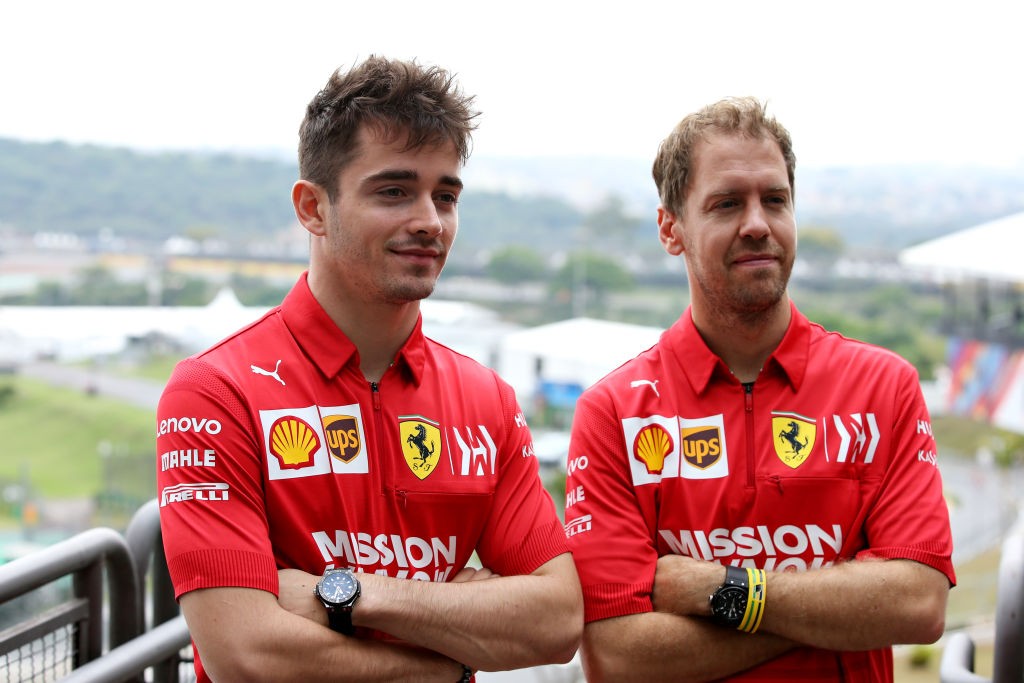 That could open a door at Mercedes but will Toto Wolff want to deal with a hot head like Alonso?
The same goes for Ferrari. They already have a hotshot in Charles Leclerc and the Frenchman wasn't impressed with some decisions the team made last year.
Similarly, having Leclerc and Alonso could turn out to be the Hamilton vs Alonso situation from McLaren.
Red Bull could be an option but, again, with Max Verstappen being their lead driver and Alex Albon doing his bit, there is no need to mess around with a steady ship.
The fear with an Alonso return to any other team is that they end up with a poor car, and he goes all crazy again.
McLaren, Renault and Ferrari have all seen it and with Red Bull using Honda engines, that door seems to be shut too.
Alonso returning to F1 might be great for viewers thanks to his radio messages and his ability to fight it on the track, but teams will be wary of taking such a risk.
More Formula One news
The Spaniard is a legend, even with just two titles, and he doesn't need to return unless a top team calls him out.
Follow our dedicated Formula One page for instant Formula One news and updates