Novak Djokovic is the current World No.1 and has some big tournaments in his 2020 schedule
Novak Djokovic must be feeling great at the moment after the start of 2020 and the Serbian has a packed schedule ahead of him.
The Serbian recently claimed his eighth Australian Open title and also moved on to the top-of-the rankings, pushing Rafael Nadal to second.
Having started the season on a very good note, Djokovic would be hopeful and confident that this season would have a lot in store for him.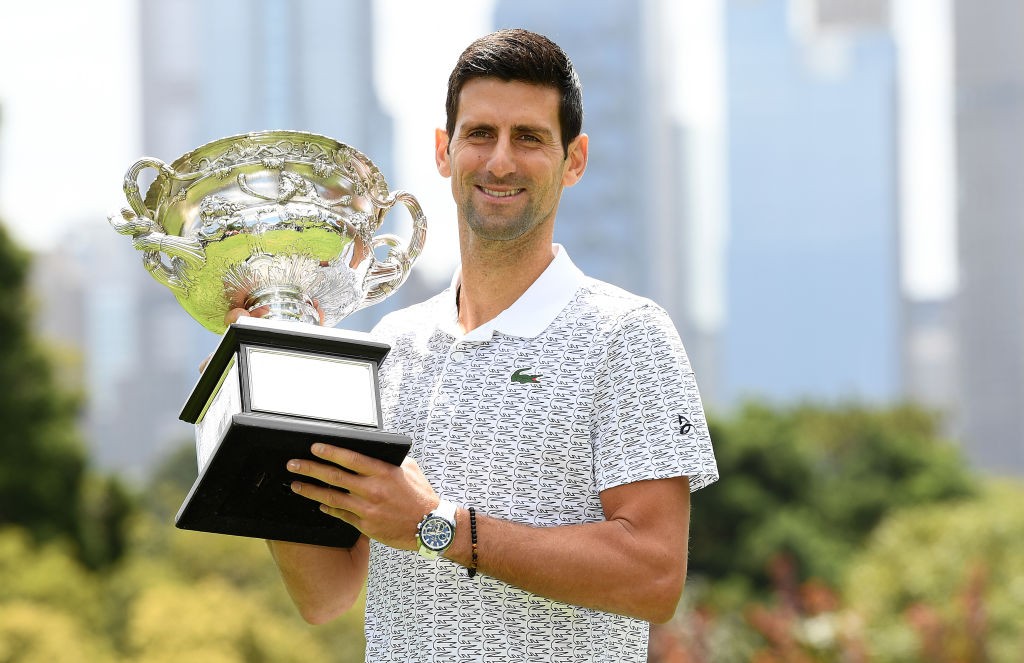 Novak Djokovic 2020 next match
World No.1 Novak Djokovic will be next playing at the Dubai Duty Free Championship in Dubai which will kick off on February 24.
This will be the 32-year old's 11th appearance in Dubai. He has won the title here 4 times already (2009, 2010, 2011, 2013). Djokovic also is the joint record-holder for most consecutive titles alongside Roger Federer (2003, 2004, 2005).
The matches will be broadcast live on channel (Tennis Channel) in United States. In India, Bangladesh, Pakistan, and Sri Lanka, the telecast will be on Sony and MSM channels.
Meanwhile, Israeli tennis fans can watch the game on channel (Sport 5) channel. beIN Sports holds the official's rights to broadcast ATP 500 tour matches in MENA (Middle East North Africa Countries). In UK, on the other hand, the tournament will be telecast live on Amazon Prime.
Novak Djokovic 2020 schedule
With season looking good after his impressive exploits earlier in the 2020 season, Djokovic will be eager to hold on to his World No.1 Spot and will be aiming for the Grand Slams as he is now only 3 behind Roger Federer's 20 titles and two short of Nadal's 19.
He has already announced his decision to feature in the Tokyo Olympics this season. These are the tournaments Djokovic is most likely to feature this season (however it is provisional and subject to change):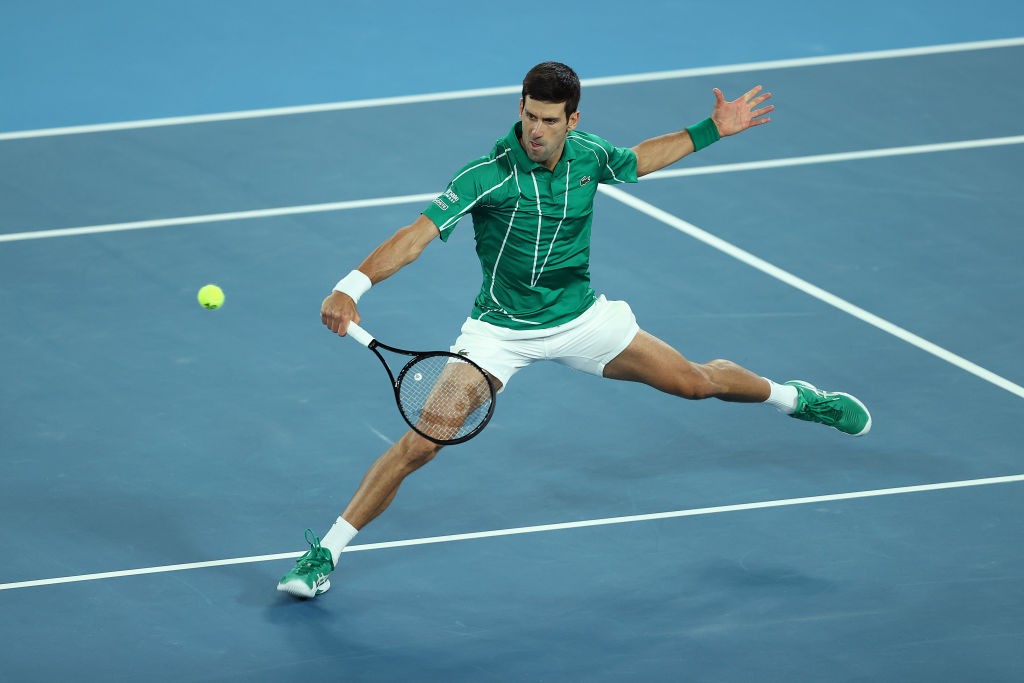 Outdoor hard
(February 24 – March 1) Dubai Open – Dubai, UAE
(March 9-March 22) BNP Paribas Open – Indian Wells, California
(March 23-April 5) Miami Open – Miami, Florida
(July 25 – August 2) Tokyo Olympics – Tokyo, Japan
Outdoor clay
(April 11 – 19) Monte-Carlo Masters – Roquebrune-Cap-Martin, France
(May 1-10) Madrid Open – Madrid, Spain
(May 10 – 17) Italian Open – Rome, Italy
(May 18 – June 7) French Open – Paris, France
Grass
(June 29 – July 12) Wimbledon – London, UK
Novak Djokovic 2020 news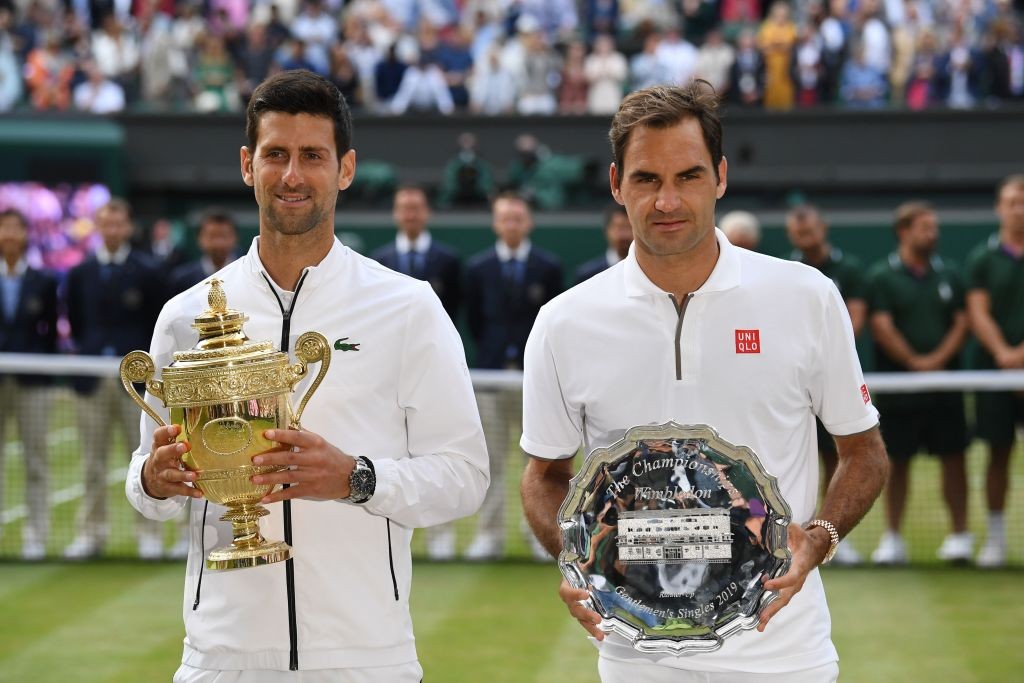 Novak Djokovic results
2019 Results
| | | | | |
| --- | --- | --- | --- | --- |
| Tournament | Stage | Outcome | Opponent | Score |
| Qatar Open | Semi-final | Loss | Roberto Bautista Agut | 6-3, 6-7, 4-6 |
| Australian Open | Final | Won | Rafael Nadal | 6-3, 6-2, 6-3 |
| BNP Paribas Open, Indian Wells | Round of 32 | Loss | Philipp Kohlschreiber | 4-6,4-6 |
| Miami Open | Round of 16 | Loss | Roberto Bautista Agut | 6-1, 5-7, 3-6 |
| Monte-Carlo Masters | Quarterfinal | Loss | Daniil Medvedev | 3-6, 6-4, 2-6 |
| Madrid Open | Final | Won | Stefanos Tsitsipas | 6-3, 6-4 |
| Italian Open | Final | Loss | Rafael Nadal | 0-6, 6-4, 1-6 |
| French Open | Semi-final | Loss | Dominic Thiem | 2-6, 6-3, 5-7, 7-5, 5-7 |
| Wimbledon | Final | Winner | Roger Federer | 7-6, 1-6, 7-6, 4-6, 13-12 |
| Western and Southern Open | Semi-final | Loss | Daniil Medvedev | 6-3, 3-6, 3-6 |
| US Open | Round of 16 | Loss | Stan Wawrinka | 4-6, 5-7, 1-2 Djokovic retired |
| Japan Open | Final | Won | John Millman | 6-3, 6-2 |
| Shanghai Masters | Quarterfinal | Loss | Stefanos Tsitsipas | 6-3, 5-7, 3-6 |
| Paris Masters | Final | Won | Denis Shapovalov | 6-3, 6-4 |
| Davis Cup | Quarterfinal | Won | Karen Khachanov | 6-3, 6-3 |
2020 Results
| | | | | |
| --- | --- | --- | --- | --- |
| Tournament | Stage | Outcome | Opponent | Score |
| ATP Cup | Final | Won | Rafael Nadal | 6-2, 7-6 |
| Australian Open | Final | Won | Dominic Thiem | 6-4, 4-6, 2-6, 6-3, 6-4 |
Follow our dedicated Novak Djokovic page for instant news and updates
More tennis news:
Follow our dedicated tennis page for instant news and updates