Coco Gauff pulled off a tweener which impressed Nick Kyrgios
Coco Gauff posted a video of herself executing a 'tweener' which caught the attention of Nick Kyrgios.
The teen first received global attention when she ousted her idol and tennis great Venus Williams in the 2019 Wimbledon. She then repeated the feat again by defeating Williams at the recently concluded Australian Open, and advanced till the fourth round.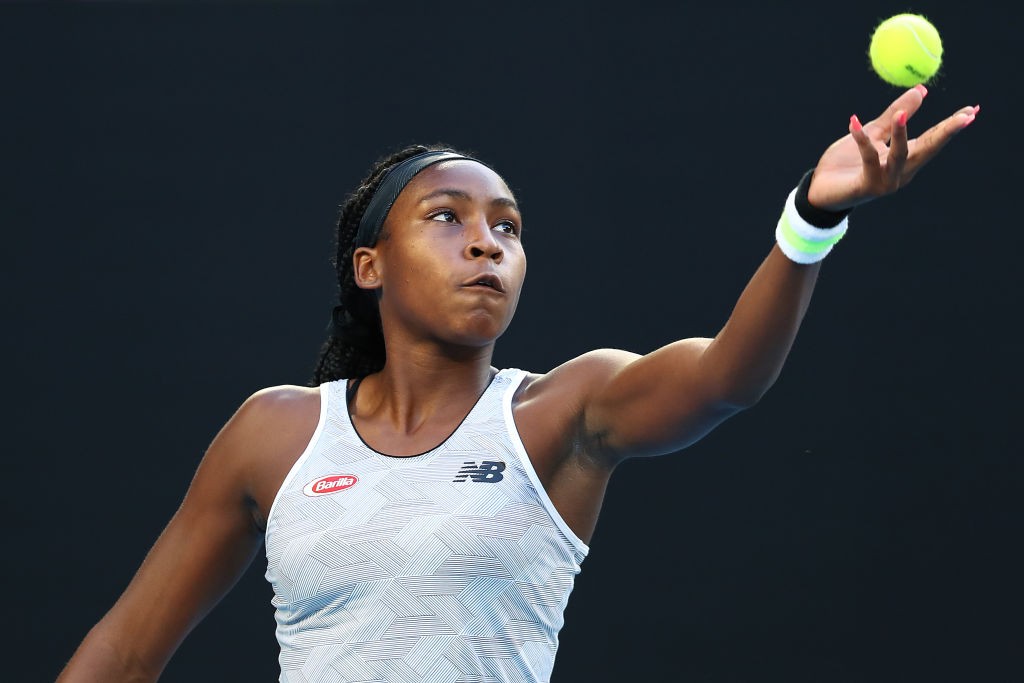 However, it was for a different reason this time that the young player, touted by many as a star in the making, took the limelight.
This time the young Gauff raised a few eyebrows by posting a video of herself playing a 'tweener' – a perfect between-the-legs reverse shot which has been popularised by the likes of Kyrgios and Roger Federer.
Gauff posted the video on Twitter with the caption: "Working on my tweener game, how's it looking?" and had tagged Kyrgios and Federer.
Kyrgios was the first to react as he replied to Gauff's post with the caption "Goooodddd".
Goooodddd https://t.co/ufrC4rSPak

— Nicholas Kyrgios (@NickKyrgios) February 20, 2020
Twitter goes crazy after Gauff posts video
Meanwhile, it did not take too long for fans and followers to react to Gauff's video as they thronged in numbers to heap praise upon the young American. Many took to social media platform Twitter to reply to the video and few of them have been listed below:
Looking good!!!! You asked the two best people there!!!

— MargieM_RFDubai100 (@RFDubai100) February 19, 2020
She's just 15 guys!!!!!! How much better will you become @CocoGauff !?

— Bhavya Shah (@B_theFanatic1) February 19, 2020
Way to go Coco! It's advantageous to have every shot in the arsenal. If you tighten up your forehand I don't see you needing to use this shot very often. 😏

— gforce (@tgforce7) February 19, 2020
You always look good, working hard. PEACE little sister.

— RP Karteron (@KarteronRp) February 19, 2020
Coco you amaze me with your talent as a young tennis player. I wish you nothing but continued success.

— Dylan O'Dea (@dylanodea25) February 19, 2020
Gauff explained why she should take advantage of tennis greats Serena Williams and Roger Federer while speaking to Forbes.
The American is currently mentored by Williams'coach Patrick Mouratoglou and managed by Federer's long-time agent Tony Godsick.
"Having insight on what Roger does definitely helps and while I don't model him exactly on every point, I model some routines after him and how he handles himself.

"Being close to Serena and close to Roger is really a plus for me and an advantage I have to take care of."
More tennis news:
Follow our dedicated tennis page for instant news and updates