Khabib Nurmagomedov takes on Tony Ferguson in his next fight at UFC 249 and has begun his training
UFC Lightweight champion Khabib Nurmagomedov has started his preparations for UFC 249.
The Russian takes on Tony Ferguson as he defends his belt, and that is not going to be an easy fight.
Khabib was at the AKA American Kickboxing Academy and the video wasn't just focussed on the MMA legend.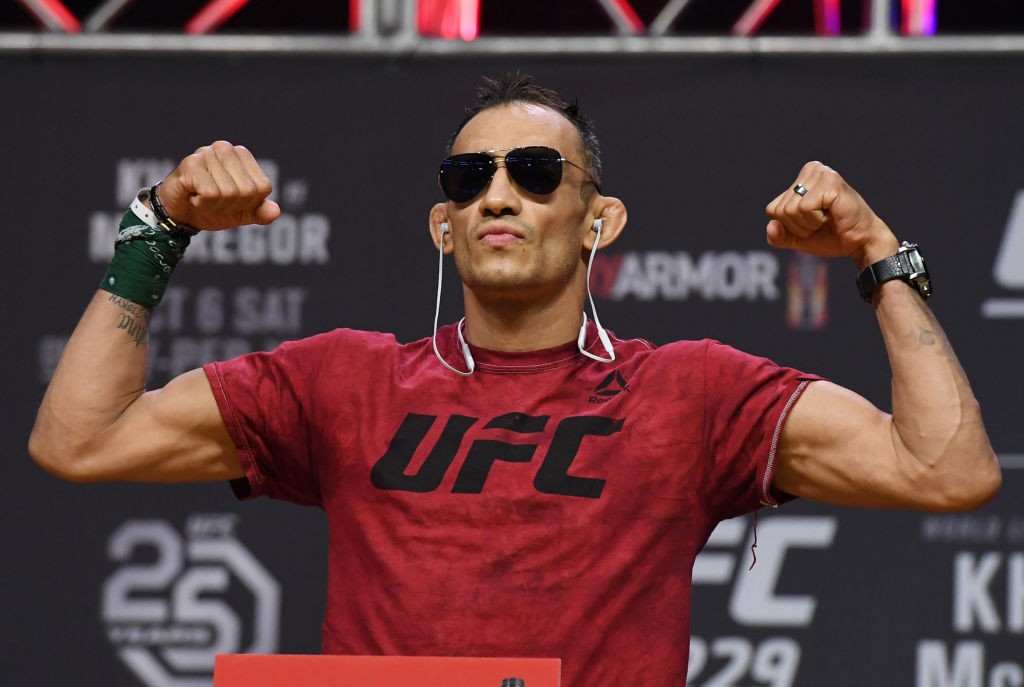 There were many other UFC, MMA and kickboxing stars who showcased their skills as they sparred with one another.
Khabib had some members from his group too and a photographer was also present. At one point during the video, Glory Kickboxer, Thomas Diagne, is seen speaking about how he takes on his opponent with the Russian in the background warming up.
The 31-year-old UFC champion did spar with another fighter later on as he wore shin guards and boxing gloves while several others did the same in the video.
It is probably a good thing that everyone was wearing some kind of protection. There were some really hard kicks thrown about in the gym.
There was a lot of energy in the academy and it will be interesting to see how Khabib deals with Ferguson in a month's time or so.
Khabib cannot take Ferguson lightly
Although the Russian hasn't lost a single MMA fight in his career, Ferguson also has a great record.
The 36-year-old has won 25 fights and lost only three of them so far. Many have talked up a Khabib-Conor McGregor fight after this one but that depends on the Russian defeating Ferguson.
The challenger has looked confident ahead of UFC 249, and this should be an amazing fight between the pair on 19 April.
More UFC news
Follow our dedicated UFC page for instant UFC news and updates