India lost the U19 World Cup final to Bangladesh but there were some nasty incidents in the game
Bangladesh, somewhat, surprised India in the final of the U19 World Cup and won the title for the first time.
The Tigers first put up a great effort while bowling and got India out for just 177. Yashasvi Jaiswal did his bit for the Men in Blue but it wasn't enough as Bangladesh had an easy target to chase.
They started off well but soon lost their way. The Tigers made 50 from just nine overs, however, Ravi Bishnoi spun some magic for the Indians and there was a real chance of the colts to defeat their South Asian neighbours.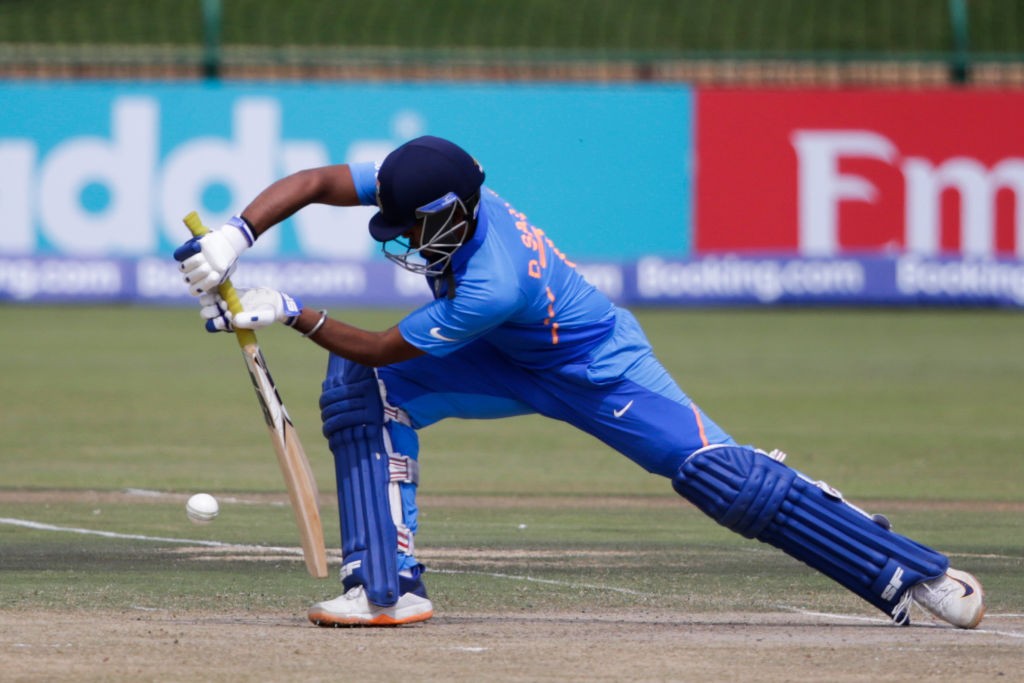 More drama was in store as rain threatened to call off the match, but there was just about enough time for Bangladesh to sneak a win.
Things took a turn for the worse after the winning runs were hit. As the Bangladesh players came out to celebrate on the field, they were running aggressively towards the Indian colts.
It isn't easy to make out who started the initial contact but an Indian player can be seen pushing a Bangladesh youngster and the parties had to be separated later on.
Amazing scenes here in Potchefstroom as Bangladesh pull off a miraculous victory and are the u/19 world champions.. well fought india.. standard of cricket today and throughout this tournament has been world class.. congrats Bangladesh #U19WorldCup #FutureStars pic.twitter.com/JD7re0KLo2

— JP Duminy (@jpduminy21) February 9, 2020
Twitter also shared their views on the incident, as both parties were blamed.
In this video is some Bangladesh player going in aggression infront of Indian players after the win 🤔 didnt understood.

In the end Well played Indian boys. Congratulations to Bangladeshis. Its surely a big moment for them.

— Dipesh Gor (@iamdipeshgor) February 9, 2020
13-15 seconds- Bangladeshi player on right of the screen barged into Indian players in celebration deliberately. Not good. They deserve all praise for good game but this has been problem with senior team as well.

— Tanmay Agarwal (@Tanmay6291) February 9, 2020
Hoping that young lads gets matured with time. You win the game, you have to be humble and respect your opponent. This is what make you CHAMPIONS. Anyhow Comgrats to tigers.

— Haseeb Qureshi (@Hussyy12) February 9, 2020
But fight between Bangladeshi and Indians players after the final was shameful

— 🄰🅁🄽🄾🄻🄳 🇵🇰 (@DaPakiGuy) February 9, 2020
How did you get miraculous victory from that game, bangladesh were on top from ball one. Anyways congrats Bangladesh 🇧🇩🇧🇩🇧🇩🇧🇩 and tough luck India both teams fought well

— Tuf (@miaht790) February 9, 2020
Win or loose Bangladesh never learn to behave . Anyways congratulations to them . They outplayed India in every aspect.

— SHASHANK JAIN (@J_Shasha) February 9, 2020
Bangladesh start off aggressively
Bangladesh's game plan seemed to harbour on being aggressive towards the Indian players. It all started from the first few overs itself and Divyaansh Saxena was almost hit on the head by a bowler from the opposition.
The batsman was rightly unhappy, and the umpires had to get involved as they spoke with the Bangladesh youngster.
The Tigers certainly did a great job in the final but it ended on a sour note as both teams failed to control their players.
More cricket news
Follow our dedicated cricket page for instant cricket news and updates