Former UFC star Chael Sonnen was unsure when Conor McGregor could fight next

Conor McGregor is ready to fight again after his win over Donald Cerrone a few weeks back.
The Irishman won the bout in 40 seconds and Dana White claimed that the winner of the Khabib Nurmagomedov vs Tony Ferguson fight would face McGregor.
However, should Khabib win, he would then be out till September due to Ramadan. That would put the brakes on a big rematch between the Russian and McGregor.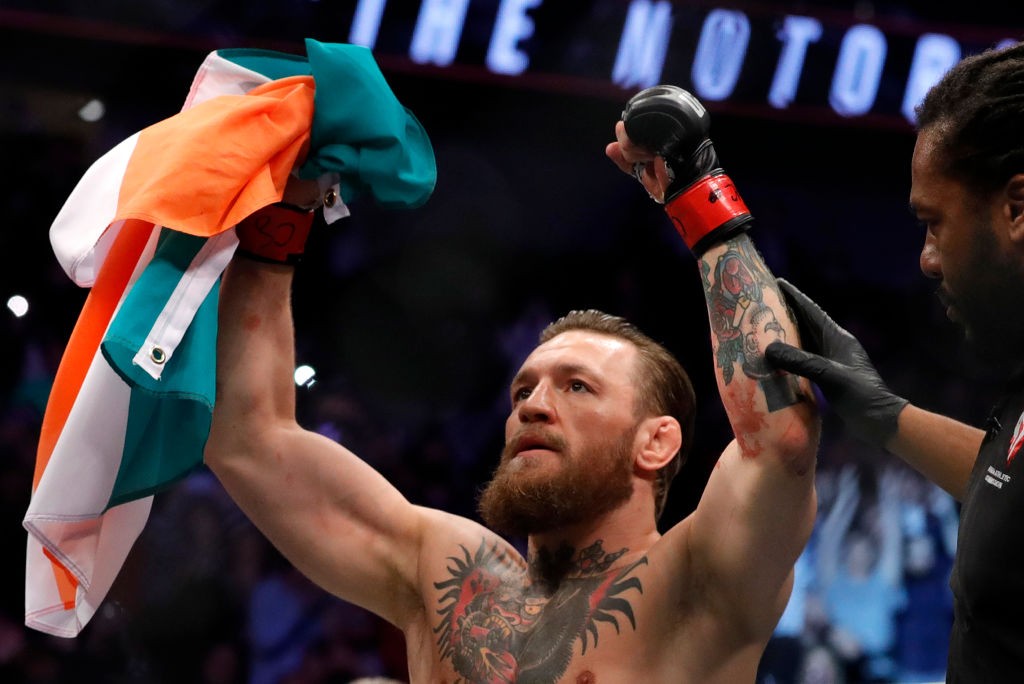 Chael Sonnen shared his thoughts about the fight but was more concerned about fitting the match in the calendar.
Khabib fights in April and White confirmed that Usman Kamaru and Jorge Masvidal would meet too, which is another blockbuster.
The calendar has to be a little light to fill in someone as big as McGregor, and that was the problem for Sonnen:
"Where does Conor fit in? Where do you put him? Where do you slide him in?

"I don't have the answer to that. The calendar seems to be very booked. We're all very aware of what happened in January, they were able to make a show.

"They were able to throw Conor on, bring Conor-mania back."
However, the former UFC star again questioned when the Irishman could fight again
"You'd need a level of separation. Imagine if you had a really great card this Saturday at a destination location where people are going to fly in and make a week of it and have a great time.

"The two weeks later we are going to be right back here doing the exact same thing. You've now forced the viewer to say 'OK wait a second, which one do I want to see more live and in person? Because, I am not going to be able to do both.'"
Sonnen added that this was financially irresponsible and it would cannibalise their own product.
Doesn't matter who Conor fights
Sonnen couldn't provide clarity on when McGregor would fight next, but another big question is who to face.
Should Khabib win, keeping McGregor away till September/October wouldn't make sense, but the former UFC star wasn't concerned about the Irishman's opponents.
"When and where does Conor fit in? I think we have to identify that before we get to the who.

"Conor has shown that the 'who' is really quite secondary."
McGregor is a big draw on his own but keeping too many big fights in one month is detrimental to the UFC.
More UFC news
It will be interesting to see how they deal with Conor-mania, and hopefully, they get a great slot for his next bout.
Follow our dedicated UFC page for instant UFC news and updates