Roger Federer was issued a code violation by chair umpire Marijana Veljovic during his quarterfinal match against Tennys Sandgren
Roger Federer admitted that the cuss words which he had shouted in frustration during his Australian Open quarterfinal clash was "a mix" of languages.
Federer who advanced into the semifinals with an epic 6-3, 2-6, 2-6, 7-6 (10-8), 6-3 victory over Tennys Sandgren in Melbourne was issued a code violation by chair umpire Marijana Veljovic during the match.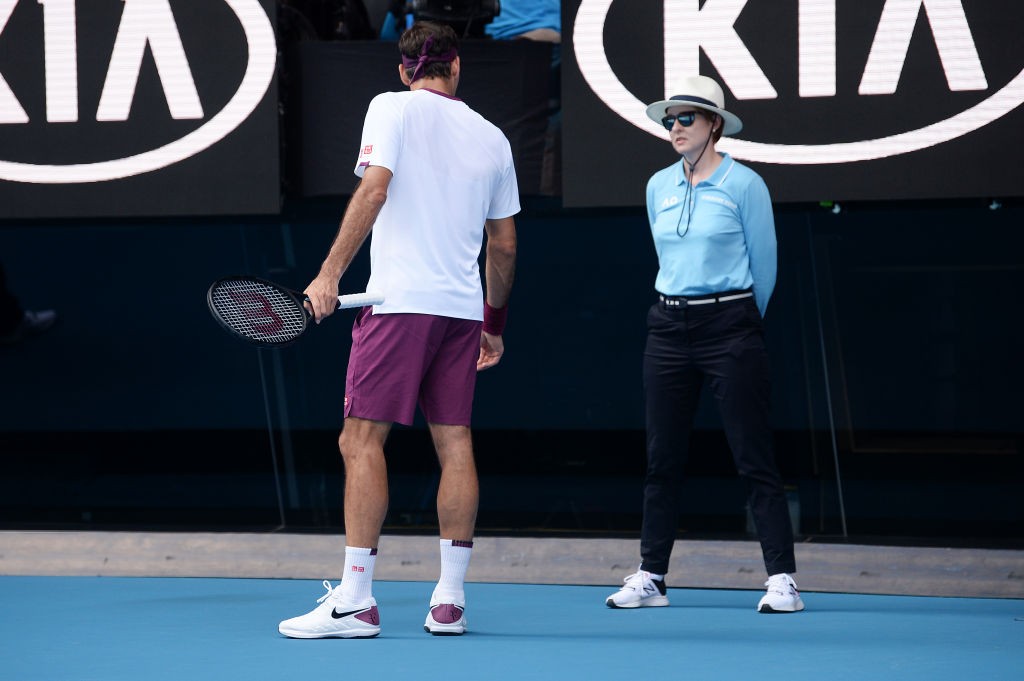 The incident occurred when Federer was falling behind in the third set against Sandgren. The Swiss had lost three straight break points against his American opponent and had let out a curse in frustration.
A line judge, who was located on the baseline, directly behind Federer heard it. She reported the swear to umpire Marijana Veljovic, who gave soon gave him a verbal obscenity warning.
Swiss ace confirms using "swear" words
Federer soon revealed that he had indeed used a slur word during a post-match press conference when asked by a journalist as to what language he had used and why he had reacted in such a way at that time.
"It was a mix. Clearly, she speaks mixed. Next time I got to check the lines people," Federer replied to the journalist's query. Federer also revealed why he was frustrated saying that the course of events during the match had resulted in him reacting in such a manner.
"I mean I don't know [that] I understand. Back in the day, I feel like we could speak to lines people. Nowadays they tell me 'go speak to the umpire.' Okay, I'll go speak to the umpire, I walk across the court because they're not allowed to speak to the players."
More tennis news
"I found it a bit tough. It's not like I'm known to throw around words and whatever. It's not like the whole stadium heard it either, but no problem, I'll accept it," the 20-time Grand Slam winner concluded.
Follow our dedicated Tennis page for instant Tennis news and updates