Frankie Edgar was speaking on the Joe Rogan Experience and shared his thoughts on Conor McGregor
Conor McGregor looked like a new man while preparing for his fight against Cowboy Donald Cerrone.
There was respect between the two and very little trash talking too. McGregor even claimed there was no bad blood between the pair and wasn't his brash self even after winning the fight in 40 seconds.
This was a different Conor and Joe Rogan first highlighted how Colby Covington talked his way into a title fight and was about to be released by the UFC after the bout.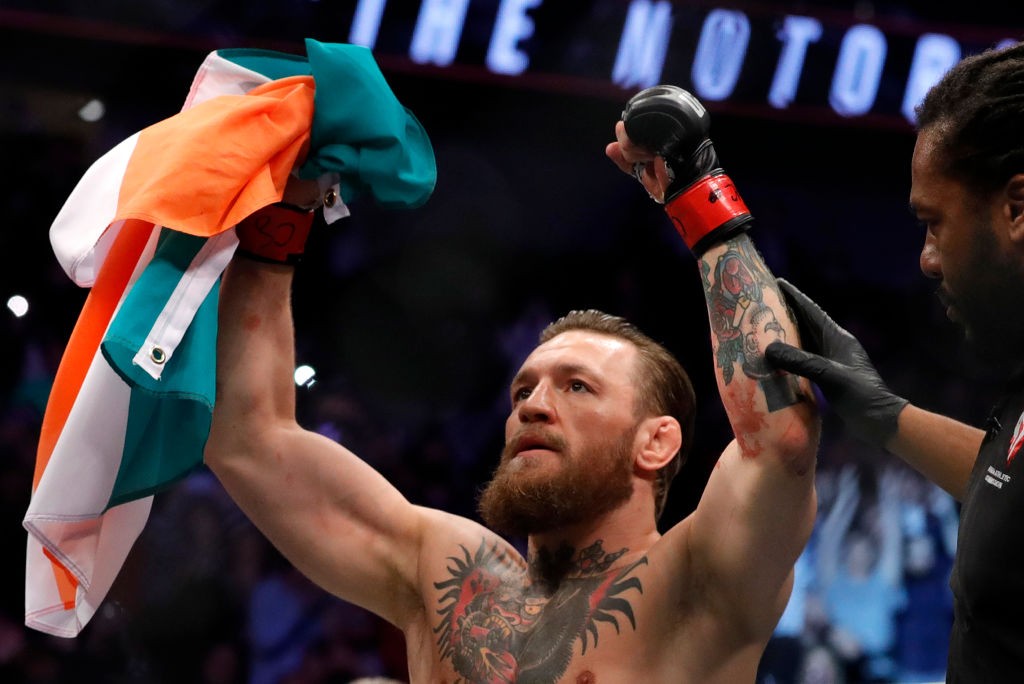 That seemed to work wonders for him and now he has taken up a different persona with weird suits and interviews that are a little outlandish.
Frankie Edgar added that Covington was good, and you couldn't get a fight just by talking.
However, Edgar claimed that McGregor made an "180 flip" but added he was still funny and "mouthy" but was "trying to clean his image up".
Rogan enquired if this was just because McGregor was fighting Donald Cerrone, and Edgar went on to say that it could have been because Cowboy was easy to get along with:
"Maybe it was cowboy, cowboy is kind of easy to get along with and what not or maybe it's just that he has been dealing with so much, you know with the Khabib fight, hitting the old guy, s*** he has been dealing with. He's got to toe the line a little bit with Proper 12."
Rogan also highlighted that McGregor's whiskey brand, Proper 12, is making a lot of money. Edgar also added that the Irishman sponsored a Bellator fight thanks to his brand.
McGregor didn't need warfare with Cerrone
The UFC commentator went on to suggest that McGregor didn't need to try psychological warfare with Cerrone as he had a giant advantage over his rival.
However, Rogan claimed things could change if McGregor went against Khabib Nurmagomedov:
"I think he just felt like, this fight, 'I could just be a nice guy' but with Khabib I think he felt he had to f*** with him, I felt that he felt he needed to get Khabib emotional, the same way he got Aldo emotional, but that s*** didn't work."
Rogan ended by saying that Nurmagomedov is a "vault" and if you looked into his eyes, all you would see is "doom".
More UFC news
Khabib is up against Tony Ferguson is his next fight while McGregor has claimed he is ready to fight again after his win against Cerrone.
Follow our dedicated UFC page for instant UFC news and updates