UFC star Jorge Masvidal also caught the eye of Conor McGregor with his attire at UFC 246
Jorge Masvidal wants a piece of Conor McGregor given his antics on social media after UFC 246.
McGregor made a triumphant return to the Octagon after his defeat to Khabib Nurmagomedov. The Irishman defeated Cowboy Donald Cerrone in 40 seconds and was back to his cocky self in the post-fight press conference.
The 35-year-old American also retweeted a post by a fan that asked for him to smash McGregor.
The 35-year-old also had a go at the incident after the fight with Cerrone's grandmother coming into the Octagon and meeting McGregor.
Yes @ChaelSonnen Irish grandmas love me #theresurrection https://t.co/qRlojPf0JM

— Jorge Masvidal UFC (@GamebredFighter) January 20, 2020
Masvidal's attire catches Conor's attention
The other incident that seems to have increased the bad blood between the pair was the attire that Masvidal wore at UFC 246.
The 35-year-old wore the same attire that McGregor wore before his workout ahead of the big fight against Floyd Mayweather Jr.
McGregor spoke about this after his fight and went on to say how it was "ridiculous". The Irishman also claimed that the night wasn't the best for Masvidal and that "God loves a trier".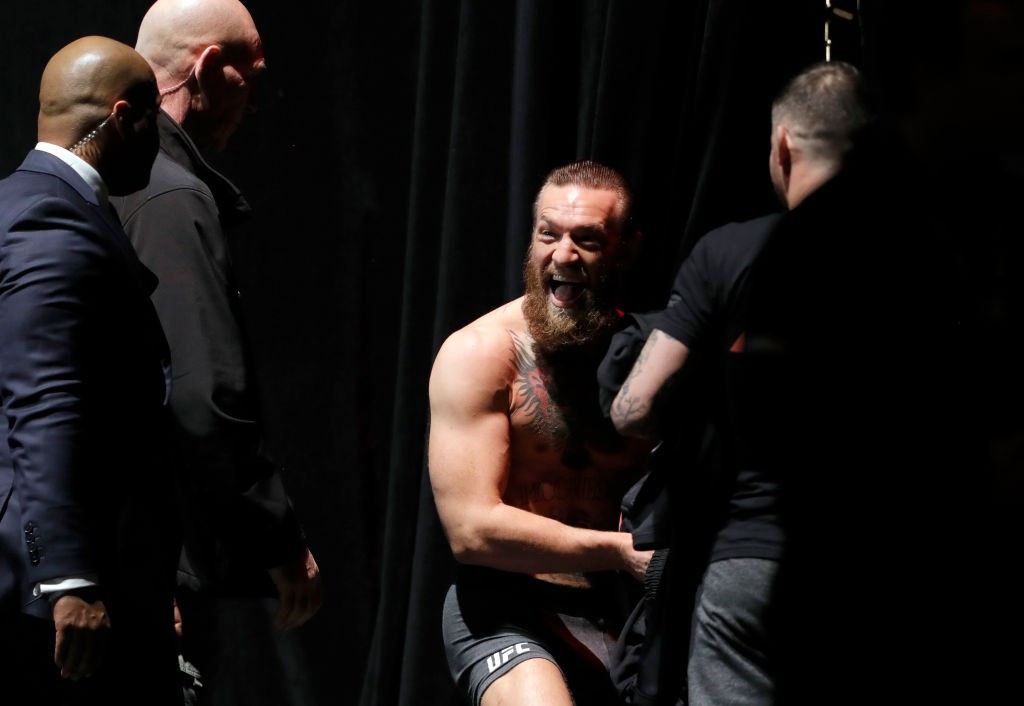 Masvidal has a record of 35 wins and 13 losses and holds the BMF title after winning against Nate Diaz.
This title was created specifically for the fight between two of the most popular stars in the UFC.
Masvidal won the belt at UFC 244 and it will be interesting to see if he goes up against McGregor anytime soon.
The Irishman claimed he was ready for another fight in a couple of months and wasn't concerned who it was going to be.
Of course, a McGregor-Khabib rematch would be gold for the UFC but Masvidal seems to be making a lot of noise to face the Irishman.
More UFC news
Dana White also spoke about the pair after McGregor's win but suggested that Masvidal is a little too big for the Irishman.
Follow our dedicated UFC page for instant UFC news and updates