WWE Hall of Fame member 'Mean' Gene Okerlund passed away on 2 January 2020
The WWE Universe had some sad news to start off 2020 with 'Mean' Gene Okerlund passing away on 2 January 2020.
Okerlund was possibly the greatest interviewer ever in the history of professional wrestling and asked tough questions to many superstars.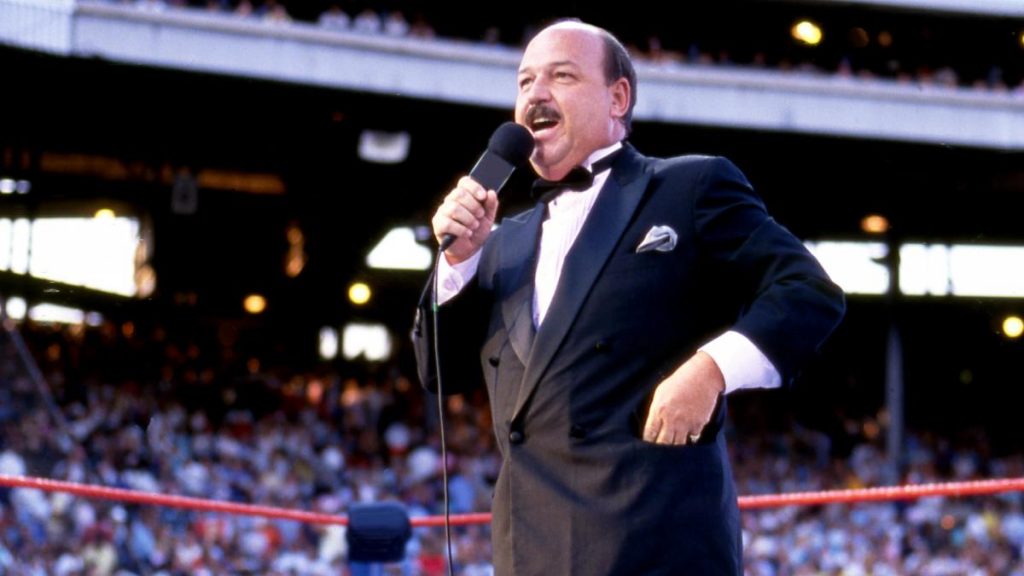 The 76-year-old had countless moments with Hulk Hogan, Randy Savage and others from the early 80s and 90s.
Okerlund even joined WCW and continued his incredible run of conducting great interviews with many superstars.
He returned to the WWE in 2001 by calling the Royal Rumble and was part of the cast for the WWE Network's Legends' House.
The legend wasn't just known for his interviewing skills. The 76-year-old also did a lot of work outside the ring and hosted several top shows for WWE.
Okerlund was inducted into the WWE Hall of Fame in 2006, and he will remain as one of the most popular members of the industry for all the work he did.
Gene Okerlund's cause of death
Todd Okerlund, the son of the Hall of Fame member, spoke with TMZ and shared the cause of his father's death.
Todd claimed that Gene Okerlund fell down in December and seriously injured himself. The WWE Hall of Famer suffered many broken ribs after the accident at his home.
The legend was also admitted into a nursing home a few days prior to passing away.
His son added that 'Mean' Gene was in poor condition even before the fall and that made things worse for the 76-year-old.
More WWE news
WWE paid tribute to the legend and many other stars did the same as the news came through.
Follow our dedicated WWE page for instant WWE news and updates