Top five Premier League comebacks over the past decade
"Keep going until the final whistle" is an old football adage that makes sense in theory but is hard to do when you're 4-0 down, your own fans are yelling abuse at you and you're wishing you hadn't turned up. But, "it only takes a second to score a goal" is another one – and how true it is, as a goal can change everything and no game is won until it's all truly all over.
Here are the top 5 comebacks of this decade.
Crystal Palace 3-3 Liverpool, 2014
After 54 minutes of their match at Selhurst Park, Liverpool supporters had begun to believe the impossible. Following defeat to Chelsea at Anfield, Brendan Rodgers' side were sure to finish level on points with Manchester City and therefore, had to make up a nine-goal swing on Manuel Pellegrini's side.
In less than an hour against Crystal Palace, they were a third of the way to that target but what followed made you stare in open-mouthed wonder.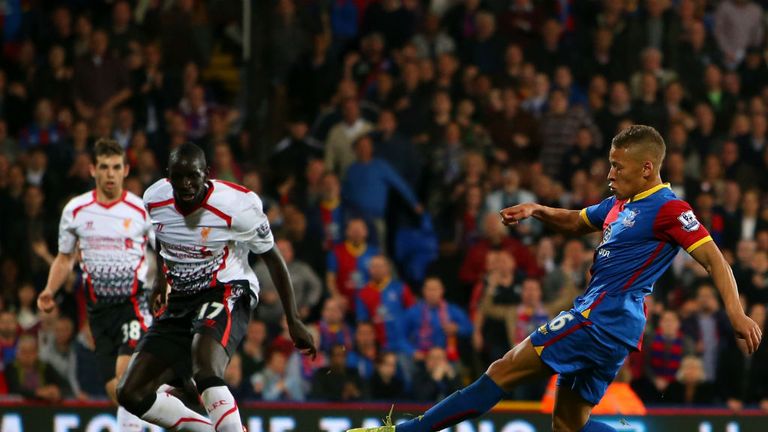 After 78 minutes a deflected Damien Delaney shot rebounded off the back of Glen Johnson and past Simon Mignolet, before Dwight Gayle finished expertly after Yannick Bolasie had left Johnson reeling, Selhurst Park was bouncing, the noise of Palace supporters drowning out Liverpool's title hopes.
Seven minutes later the home side were level, Glenn Murray chesting the ball into the path of Gayle, who swept home his second. If Gerrard's slip was the punch to the solar plexus in Liverpool's title fight defeat, this was the final, desperate, knock-out blow to the face.
West Brom 5-5 Manchester United, 2013
With the 2012/13 title already clinched before the two sides met, many would have forgiven United to perhaps drop off at the end of the season. However, this was the Manchester United under Sir Alex Ferguson, and, having been pegged back to 2-3 after winning 0-3, United raced into a 2-5 lead by the 63rd minute.
Plus, with West Brom unable to reach the European spots and safely in the top half of the table, the fixture could well have petered out with a whimper.
Yet, three goals in five minutes – two from Romelu Lukaku and one from Youssouf Mulumbu – brought it back to 5-5 with five minutes left. Neither side, however, could break the deadlock in one of the most bizarre clashes of the season.
Newcastle 4-4 Arsenal, 2011
Arsenal, a team in second, were leading eighth-placed Newcastle 4-0 by the 26th minute back in February 2011. The loss of heart amongst Newcastle fans had, by that point, led to some Toon supporters exiting St James' Park. Two Joey Barton penalties and a Leon Best goal brought the Magpies back to within a goal down with seven minutes to go.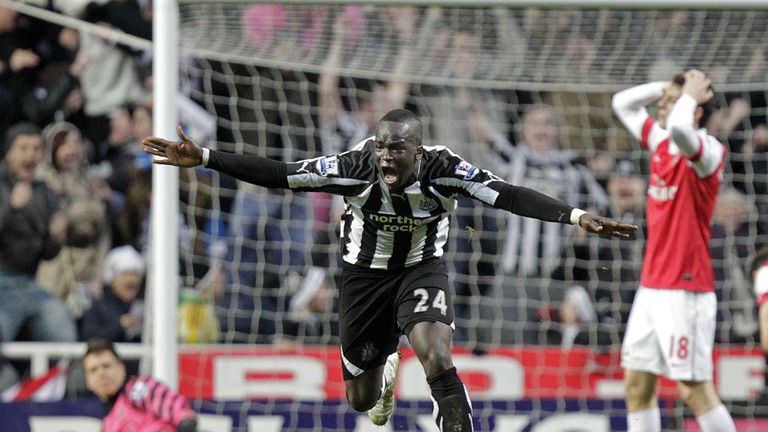 Then came one of the goals of the season from Ivorian Cheick Tiote – who, in 2017, passed away. Three minutes from the end, a Tiote volley from outside the box sent shockwaves around the stadium as Newcastle supporters erupted in immense noise, having seen their team accomplish the greatest ever comeback in Premier League history.
Manchester City 3-2 Queens Park Rangers, 2012
Manchester City only had to win on home turf against relegation-threatened Queens Park Rangers to secure the Premier League title over fierce city rivals Manchester United based on goal difference, but the Sky Blues capitulated early in the second half.
QPR lead 2-1 in the 66th minute and with Man United winning their own game against Sunderland, City would have to concede the title.
But Edin Dzeko and Sergio Aguero managed to net in the dying minutes of stoppage time to produce a result that no Hollywood screenwriter would ever have been able to fabricate, clinching the title from right under the noses of Sir Alex Ferguson and co – who, by the full-time whistle of their own game, thought that they had won the title.
Manchester City 2-3 Manchester United, 2018
Manchester City had already won the league once in fairytale fashion in a way that involved their city rivals and Pep Guardiola's side had the chance to win the league in 2018 in an arguably more spectacular manner in which they won their 2012 title when they hosted Man United in April in front of their own supporters. A win would decide the title for the Blues – but football wasn't so kind to City this time.
The league leaders were up 2-0 by the break but once Man United emerged after half-time, they scored three goals to dampen City's party and delayed title celebrations for at least a week.